anagni

we stopped at anagni also on our drive back to rome. it is about an hour south of rome, an ancient hilltop town that became an important place in the 13th century, when several medieval popes used it as a summer residence. its most famous resident was pope boniface viii, who was also born in anagni. boniface had excommunicated the king of france, philip iv, but philip sent french troops and captured boniface, bringing him back as a prisoner to france, where he died in 1303. (after boniface's death, king philip rigged the election so that a french bishop was made pope, an ally of his, and that bishop decided not to move to rome but continue to live in france, which is how the popes came to live in avignon in southern france.)

anagni has preserved its medieval center, which is very picturesque.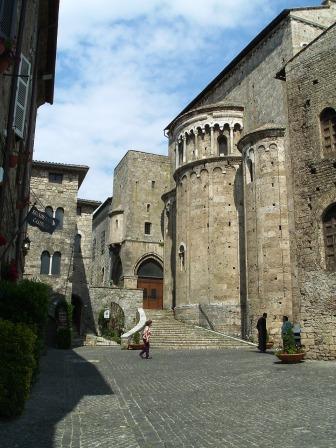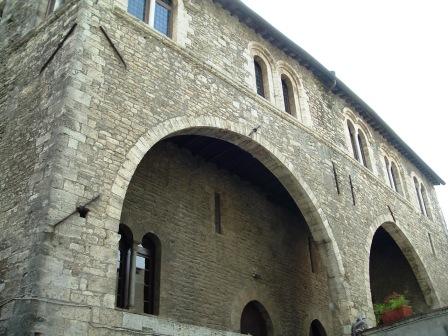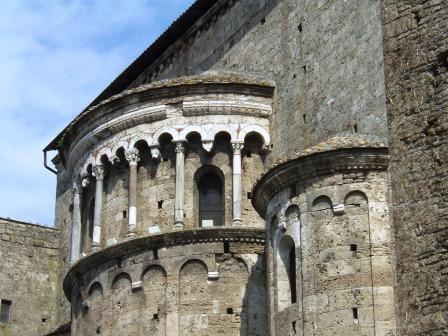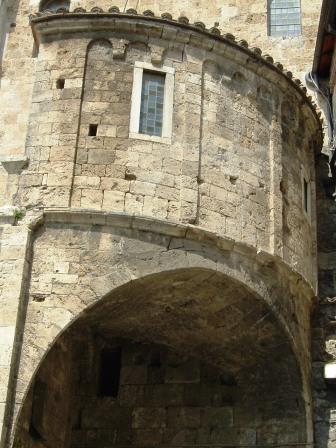 we wished that we would have had more time to walk around, and we were almost the only tourists in the town!

on the side of the cathedral, a statue of pope boniface viii.

the cathedral was built in the 11th century, and the campanile or bell tower added in the 12th century.

some of the exterior details on the church are quite unusual.

the cathedral is quite large.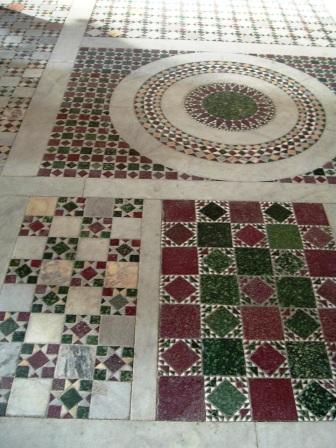 there were beautiful mosaic stone floors throughout the cathedral, dating from the 13th century.

the crypt below the cathedral was even more impressive, covered with frescoes from the 13th century.

because they were in a crypt, the darkness has kept the colors amazingly vibrant.

again, anagni made a lovely stop!