Saint-Malo
In the Middle Ages Saint-Malo was a fortified island near the mouth of the Rance River.
A causeway was later built to join it to the mainland, though its defenses were preserved
and even strengthened. It was famous as a home base for pirates in the seventeenth
century, given permission by the French king to raid English ships. During the
Second World War the city was almost entirely destroyed by allied bombing,
but the walls and old houses were rebuilt to look again as they once did.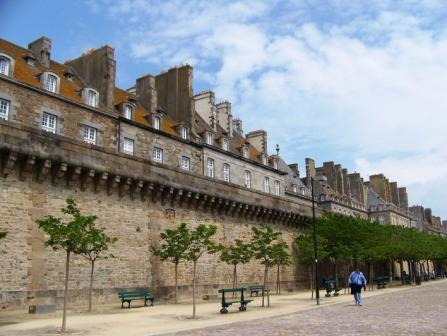 The walls encircle the whole of the old town, and we walked quite a ways along them.
At one corner of the old town is castle, also rebuilt, that houses a maritime museum. From the towers
you can look out over the town--through the fog that rolled in the morning we visited Saint-Malo.
Otherwise, once again, wandering the streets is pretty much what there is to do in Saint-Malo.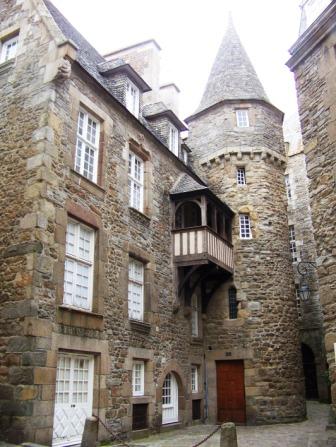 The cathedral, also rebuilt, includes a beautiful modern stained-glass rose window and the tomb
of Jacques Cartier, the French explorer who first sailed in 1534 to what would become Canada.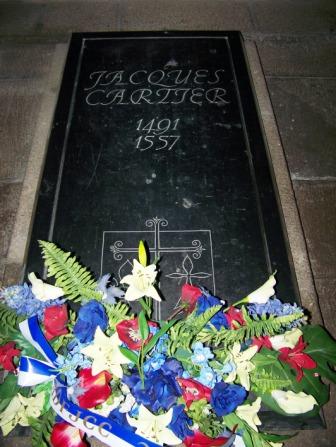 Jacques Cartier lived in Saint-Malo, and the house where he once lived
near the city has become a museum of sixteenth-century domestic life.
Not far from there, also along the coast, are hundreds of rocks carved into gnome-like and animal shapes
in the nineteenth century by a local priest. It was kind of weird and pointless but interesting, nonetheless.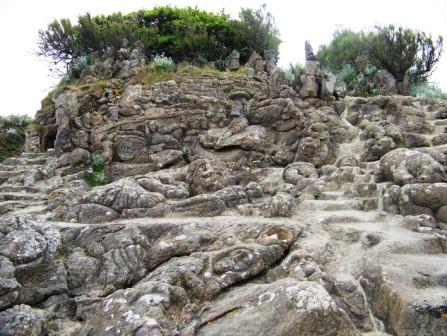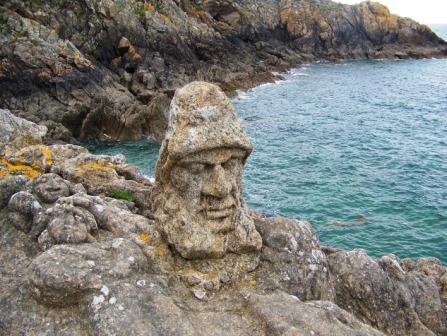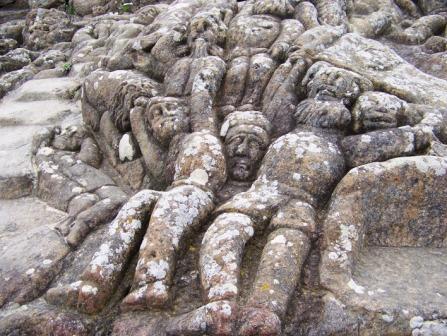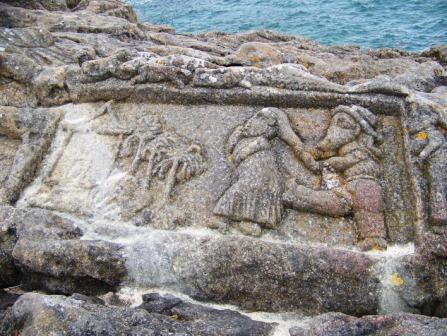 Click here to see the next page, or close this page to choose your own next page from the map.