Lyon
Matt continued from Grenoble to Lyon, where he spent three weeks doing research. He stayed in this appealing apartment.
It took up the top part of an old tower, on three levels: first, the kitchen, second, the living room, and top, the bedroom.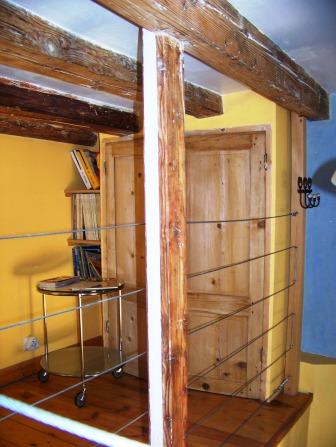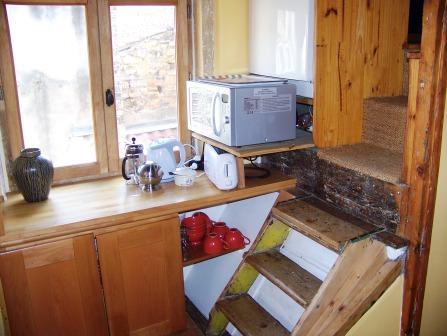 The best part about the apartment were the views!
Below is the view from the kitchen window, up the hill called Fourvière to the
nineteenth-century basilica, lit up every night and constantly changing with the weather.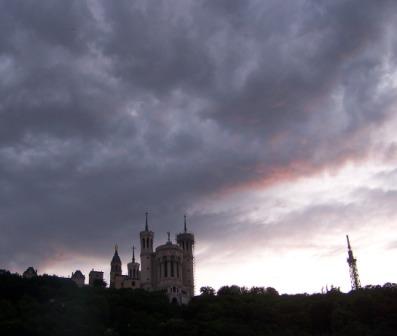 Below is the view from the bedroom window, to the medieval Gothic cathedral and the square in front of it.
From here Matt could see the spire to the church of Saint-Georges,
that became the focus of his research while in Lyon.
The church was built in the late nineteenth century, but it replaced a medieval church on the same spot.
The earlier church had belonged to the Knights Hospitaller in the Middle Ages, who owned a complex of buildings
like a monastery but called a Commandery. Sadly, all of those buildings were torn down after the French Revolution.
The archives were not far from Matt's apartment, but they were up a long and steep street and several set of stairs!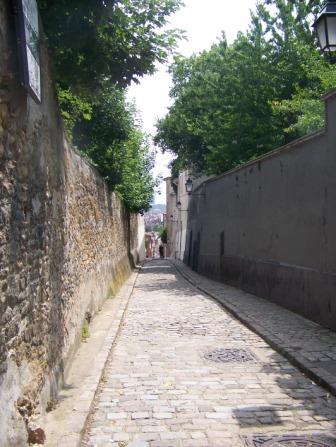 One weekend while Matt was in Lyon, he enjoyed France's annual street music festival.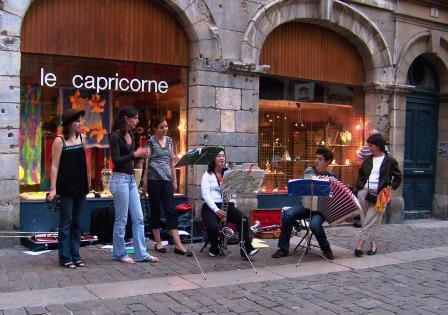 Another weekend was Lyon's annual gay pride parade--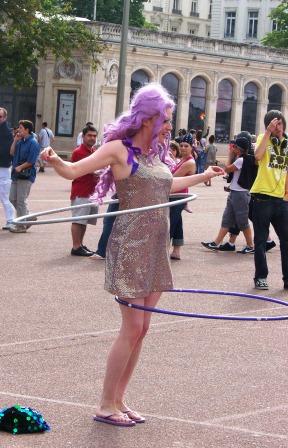 --complete with festively dressed participants and a bubble machine!

Click here to go to the next page on the many sights of Lyon.
Close this page to return to the main menu and map of southern France.