Salamanca and its region
After a week in the region of León, we drove farther south, still in Castilla y León, but closer to the city of Salamanca.
As we moved from one place to another, we stopped for lunch and a mid-day stroll in the city of Zamora.
Another town with its Roman walls mostly intact, Zamora has lovely pedestrian streets in its center,
as well as a surprising number of Romanesque and Gothic churches, and ruins of a medieval castle.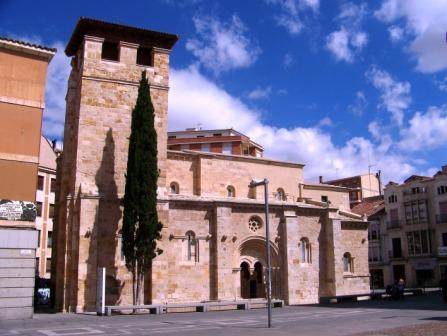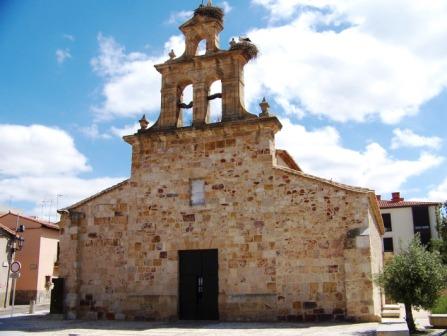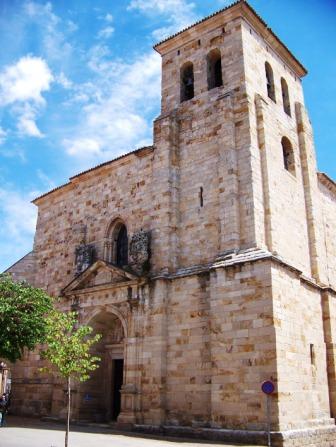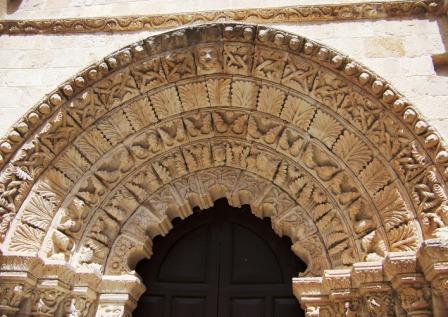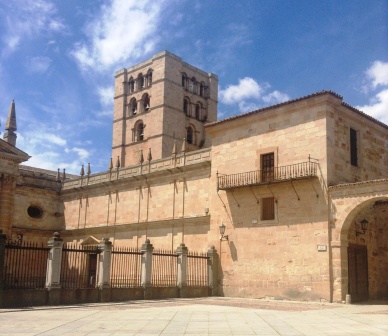 Zamora's castle lies now mostly in ruins. Recent archeological work has dug beneath the modern additions to the medieval foundations.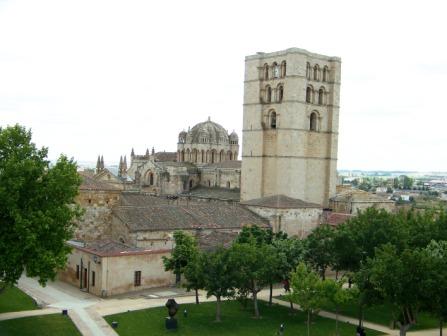 We spent a week in a house in the sleepy village of Almenara de Tormes, not far west of Salamanca.
This house, decorated in vibrant colors, also had a private courtyard with a view to the local church.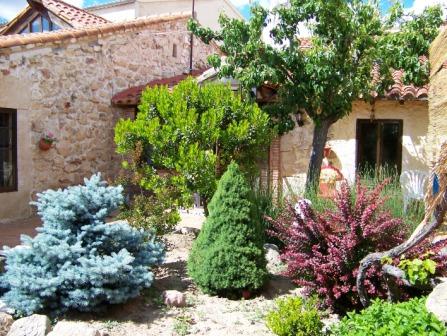 A bit farther west was the town of Ledesma. We drove there one morning because there was a festival of some sort happening.
But we must have been too early, because the locals had not even set up the booths when we arrived.
Still, the town had some attractive houses, a medieval bridge, and ruins of an old castle.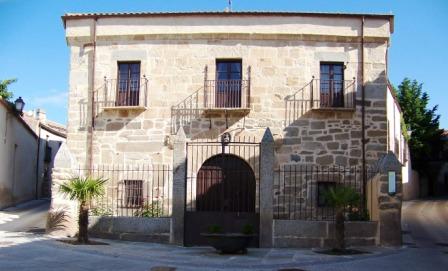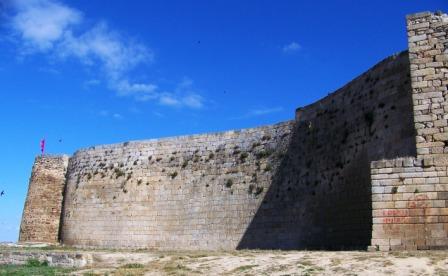 We drove twice to Salamanca: it was probably our favorite destination of the entire trip. It is home to one of Spain's oldest universities, founded in 1218 CE.
We happened to be there during the graduation festivities, so there were lots of people celebrating. We also enjoyed walking around the city and admiring the
many monuments, including not only university buildings but also churches and monasteries, and even two cathedrals (a medieval and a renaissance one).
The elegant cloister in the Convento de las Dueñas.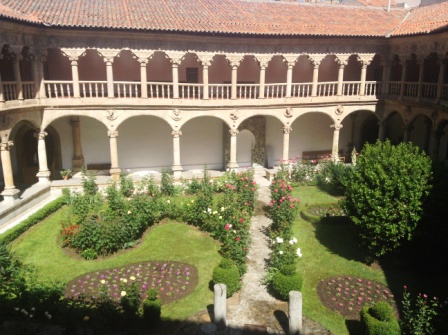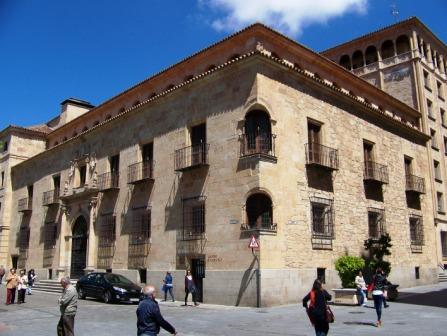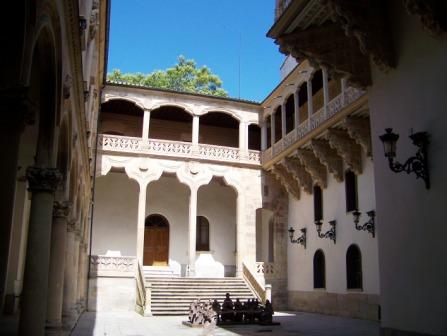 The Plaza Mayor, or main square.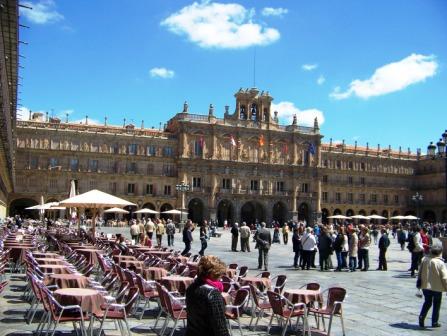 The renaissance cathedral includes an unusual modern addition to the decoration on its facade (below middle).
The ajoining old and new cathedrals.
In the cathedral precinct was old rope and pulleys from some long ago repair.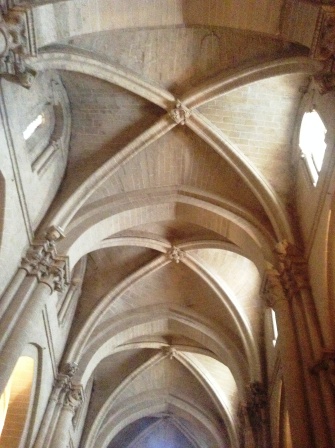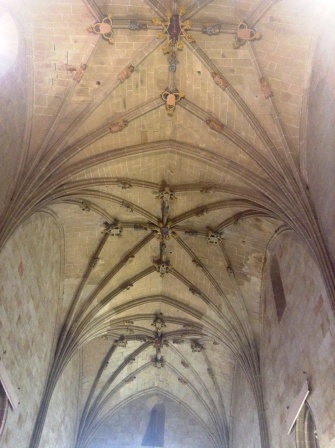 There was also a very interesting museum of art nouveau in Salamanca.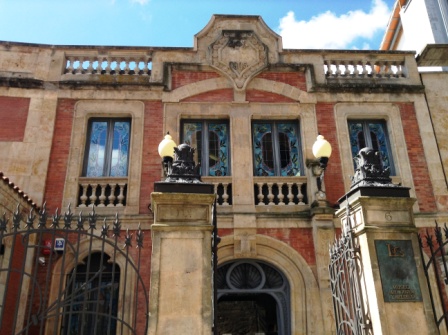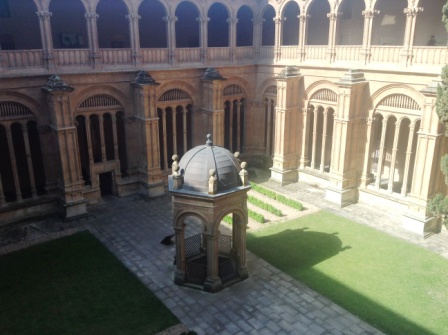 Click on the bull to continue onto the next page.