Oviedo
One day we drove north from León to Oviedo in the region of Asturias. Though Oviedo is a big city, its center is mostly pedestrian and its setting in
the mountains is appealing. Among its newer buildings is an interesting convention center, designed by the Valencian architect Santiago Calatrava.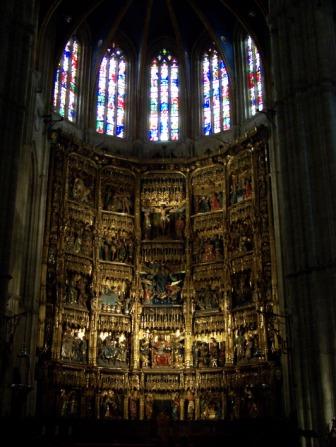 Its Gothic cathedral, built in the thirteenth century, includes in its treasury what is said to be part of the burial cloth of Jesus.
On a steep hillside just outside of modern Naranco are what remain of a former royal palace and royal chapel.
Both date from the ninth century, when Oviedo was the capital of the kingdom of Asturias (that eventually became the kingdom of Castile).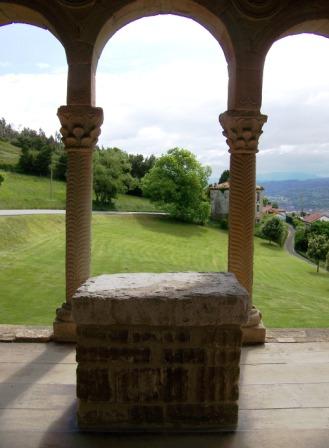 Click on the bull to continue onto the next page.