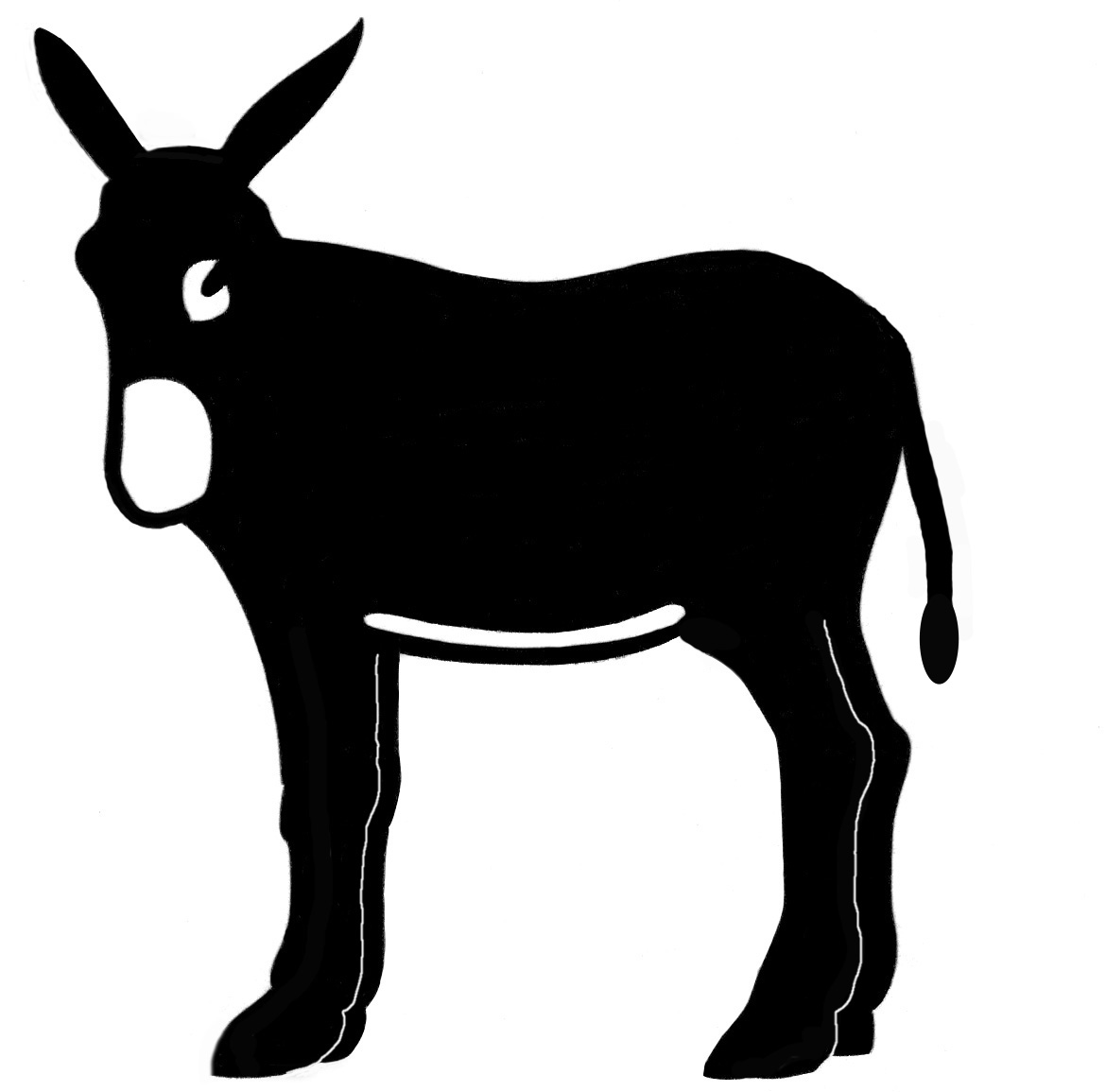 VIC and ARBUCIES
We spent a couple of hours in Vic as we drove from Barcelona to Girona. It was Saturday, and there was a huge market set up in the main square of the town when we arrived. We visited a wonderful museum of medieval religious art, near the cathedral, and when we reemerged an hour or so later, the main square had been completely cleared of the stalls and the food.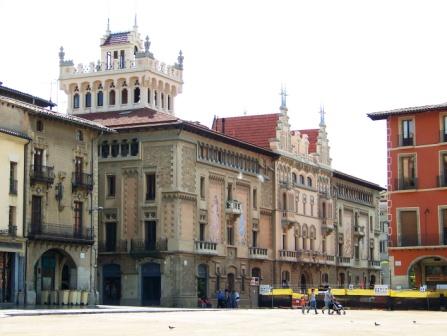 The next day, Sunday, we drove into the hills west of Girona to the small town of Arbúcies. Every year around the Catholic feast day of Corpus Christi, the people of the town decorate the streets with flowers, a festival called Les Enramades. We were expected to see maybe a couple of blocks strewn with various flowers. What we saw instead was block after block after block of intricate designs made with crushed flowers of every hue as well as coffee grounds and sawdust and grass clippings. It was absolutely astounding!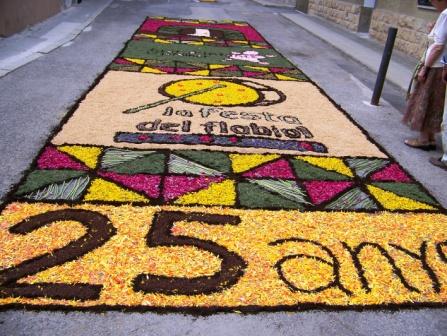 Many of the designs were traditional in design, flowers and swirls.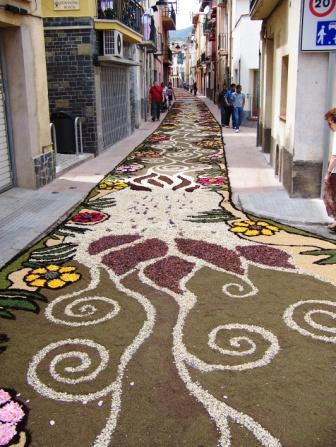 Other designs were more complex--these flowers even have bees hovering above them!
Some designs were really imaginative: including this woman hanging her laundry and aliens arriving in a spaceship.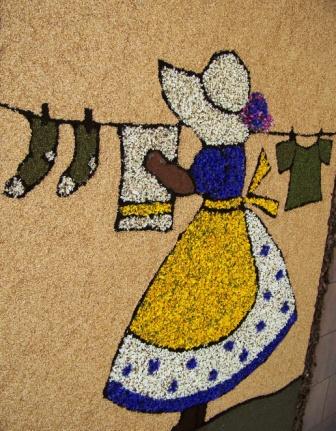 The design on the right is supposed to look like paintbrushes running and overturned cans of paint.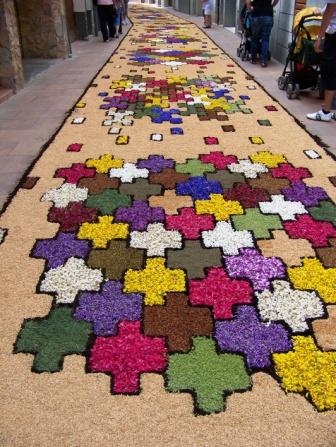 Some designs were culturally funky, like this one with the theme of Africa.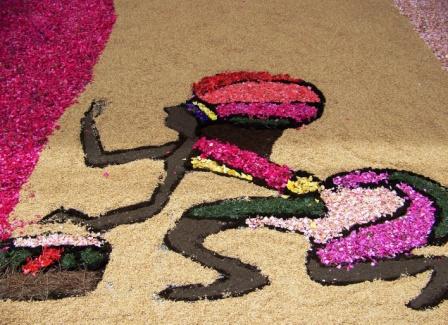 Some were politically pointed, like this one on the theme of Catalonian independence (that's the green map shape in the middle).
On the left, a commentary on the economic crisis in Europe.
On the right, Che Guevara in carnations and coffee grounds!
This design was probably our favorite: umbrellas in flowers on the ground as well as umbrellas suspended above the street!
What an interesting day!
Close this page to see our photos of other areas of Catalonia.
Or click here to go to the next day's adventures in Tossa de Mar.