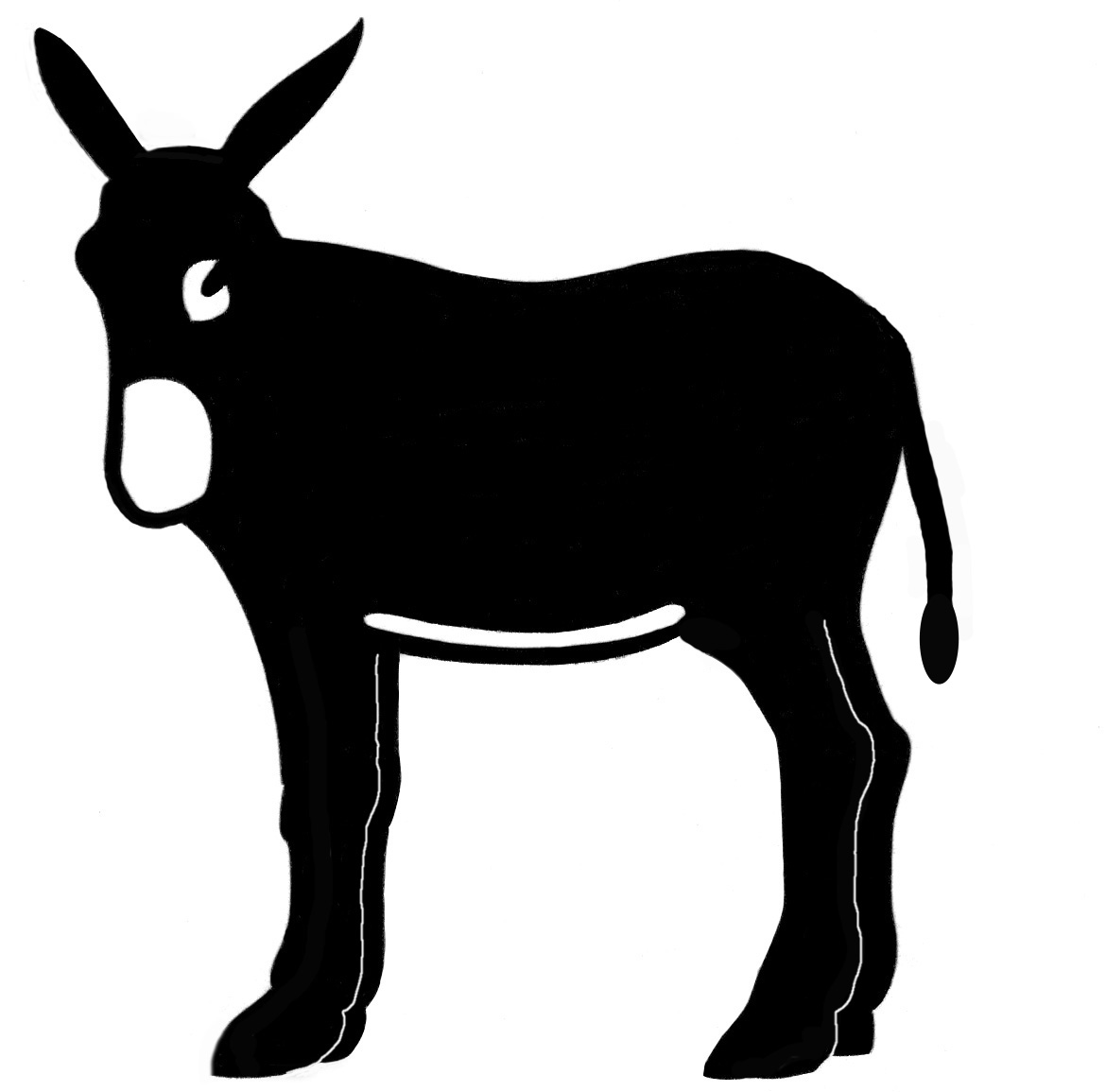 MONESTIR DE SANTES CREUS
After this region of southern Catalonia was conquered from the Arabs in the mid-twelfth century,
huge tracts of lands then without owners were given to the Cistercian monastic order
that was favored by the Counts of Barcelona (who in the same period had inherited the
Kingdom of Aragon, and joined these two previously separate principalities together).
The first we visited was the Monestir de Santes Creus (Monastery of the Holy Crosses), founded in 1158 and completed in 1225.
Several kings and queens of Aragon chose to be buried here. The monastery was closed in 1835 and became a museum.

Chapel at the gateway to the monastery (above left), and view through the gateway to the monastery (above right).
It had a wonderful multimedia production (also in English) that depicted life in a medieval monastery.
We wandered around its many impressive buildings, enjoying the sights.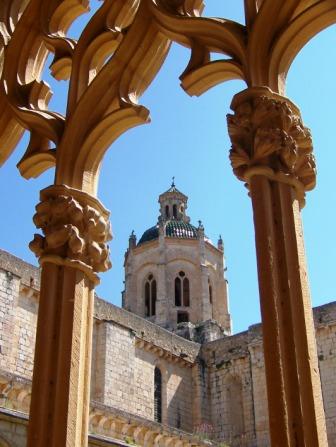 Views of the cloister (above).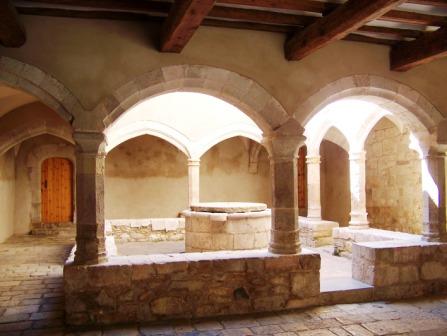 The buildings included a separate residence for the abbot of the monastery, and one for the kings of Aragon whenever they visited.
Especially impressive was this room (below), a dormitory where the monks slept, beneath huge Gothic arches.
Close this page to see our photos from another area of Catalonia.
Or click here to see our photos from another monastery we visited on the same day, the Monestir de Poblet.