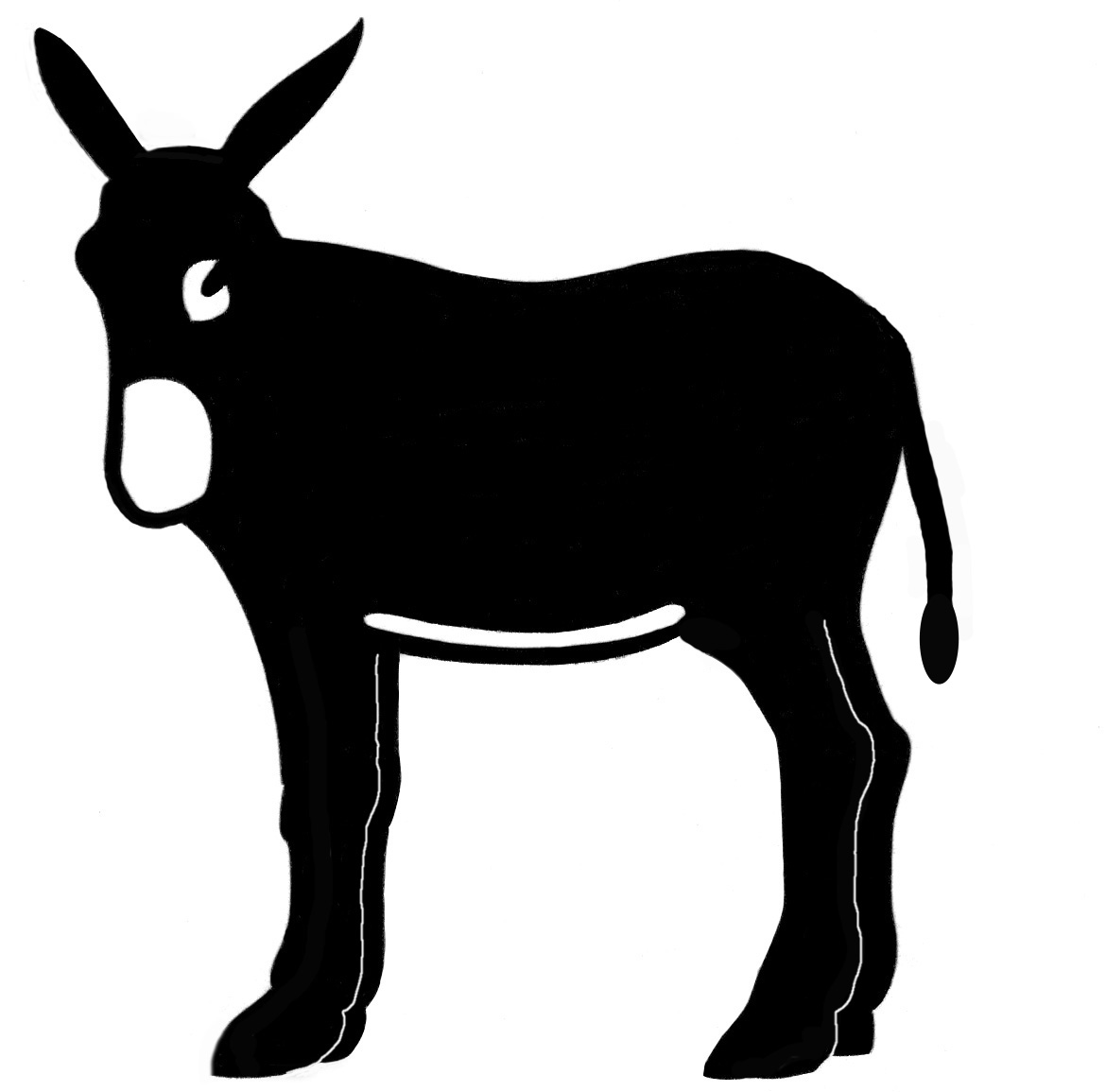 INLAND NORTHERN CATALONIA
One day's drive from Girona took us into the mountainous interior of northern Catalonia, and the quietly charming villages of
Castellfollit de la Roca, Sant Joan les Fonts, Sant Joan de les Abadesses, Sant Grau d'Entreperes, and Besalú.
Castellfollit de la Roca is built entirely on a cliff overlooking the confluence of two mountain streams.
There are only two long streets that run the length of the town and that end in a square in front of its church.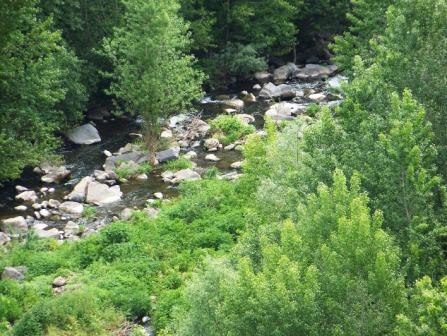 Nearby is Sant Joan les Fonts (Saint John of the Fountains) that boasts a
twelfth-century Romanesque church, once part of a medieval male monastery.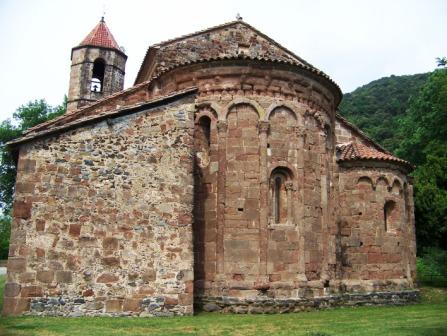 Not much farther lies Sant Joan de les Abadesses (Saint John of the Abbesses), the site of a medieval female monastery.
Here, most of the buildings have survived, and they now house a museum of religious art.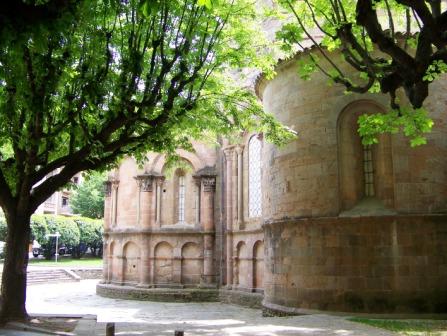 The cloister reveals the slender columns typical of the Catalan Gothic style.
Also in this town are the ruins of another medieval church, only the front and back ends still standing.
There is also a medieval bridge across the river, built in the twelfth century.
We had hoped to visit another church dedicated to Saint Gerald nearby, in a village named after him,
and called Sant Grau d'Entreperes. Unfortunately, the church is located an hour's drive along a rough
unpaved road, and we couldn't make it there in our car. Matt had arranged to meet with the mayor of
the muncipal district, however, and he told us what he knew of the history of the church, that dates
from the twelfth century, and gave us these photos of it. Notice that here Saint Gerald is shown in the
white robe of a Cistercian monk, another example of the misremembrances of him over the centuries.
Our final stop that day was in Besalú, another of the delightful villages in the region.
Besalú is best known for its multispan medieval bridge that snakes its way across the river, fortified with towers.
Close this page to see our photos from another part of Catalonia.
Or click here to go to photos from the next day along the northern coast.