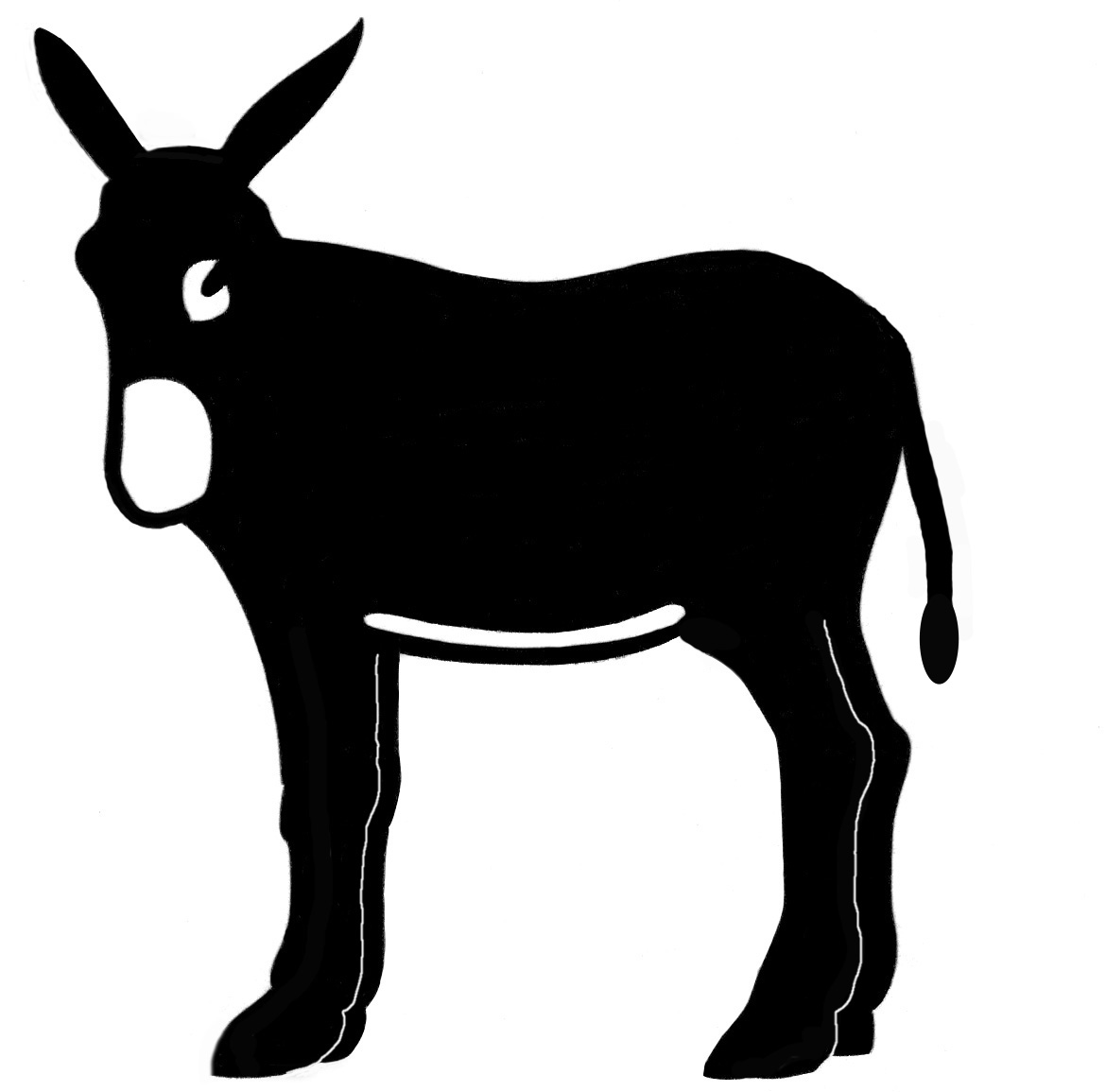 GIRONA
We stayed in Girona for five nights while we explored northern Catalonia. It is a quiet and charming city
with winding, steep, and narrow streets and still surrounded by its ancient Roman and medieval walls.
The door at the corner of this house marked the entrance to the apartment where we stayed--what a great location!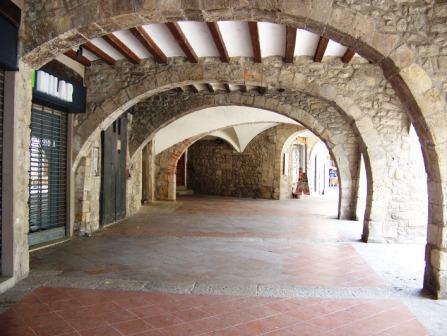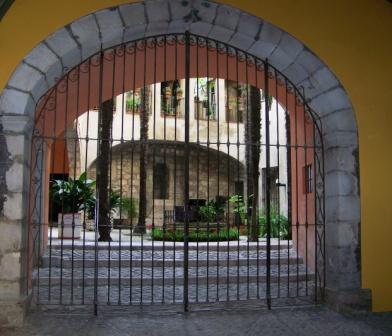 There were lots of hidden nooks and crannies--and along the main street, the covered walkway on the left.
We were a stone's throw from the cathedral, and often strolled around it in the evenings.
The cathedral is built on a steep hill, so its main entrance is approached by a huge flight of steps from the square below.
There were several other beautiful churches in the old city, most in the Romanesque style.
There are also a few other medieval buildings, including this public bathhouse, called the Banys Arabs (Arab Baths)
because of its design, although it dates from the twelfth century, so three centuries after the Arabs had left Girona.
While we were staying in Girona, a French film company was shooting a movie about the
Napoleonic conquest of Spain, so there were often actors dressed in period costume waiting around
for their scenes--and the rooms where the makeup was applied were in the same building as our apartment.
All in all, it was a great place to stay, made a nice location for touring the region,
and had many great restaurants for us to enjoy at the end of the day.
Close this page to see our photos from other parts of Catalonia.
Or click here to see the photos from our first stops while staying in Girona, in Vic and Arbúcies.