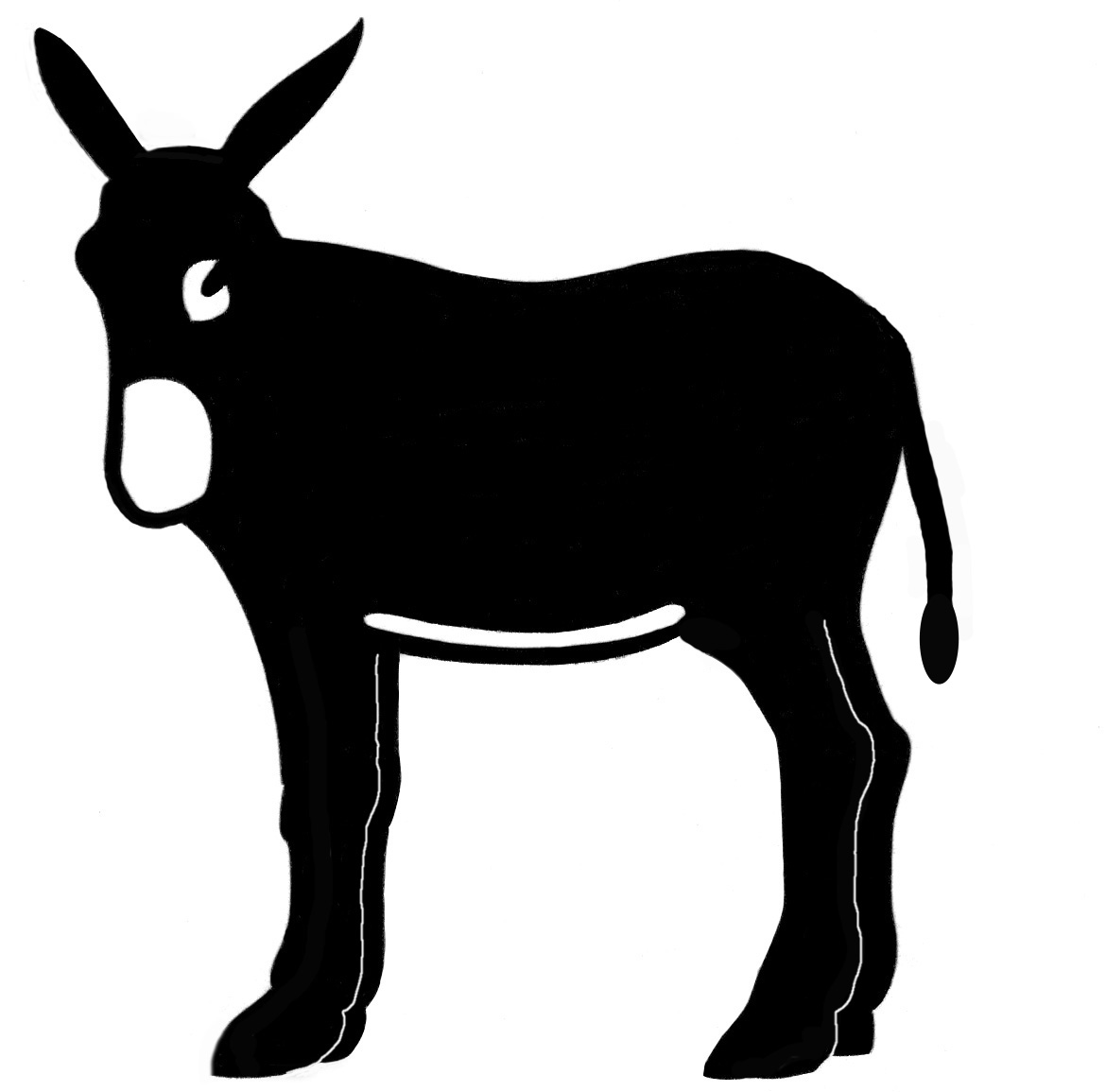 FIGUERES
There is only one good reason to visit Figueres, which is otherwise an ugly industrial town.
That reason is to see the Teatre-Museu Dalí that showcases the art of this weird and wonderful man
(Salvador Dalí i Domènech, 1904-1989). Photos are freely allowed throughout the museum, so it is easy to
demonstrate the unique imagination of this artist, a leader of the Surrealist school of art that sought
to juxtapose ordinary images and objects in bizarre groupings. The museum was worth a detour!
Even the outside of the museum is topped with giant eggs and (while difficult to see here, above) covered with plastic bread loaves.
The interior courtyard includes mannequins, parts of furniture, and a large car in the middle stuffed with plastic vines.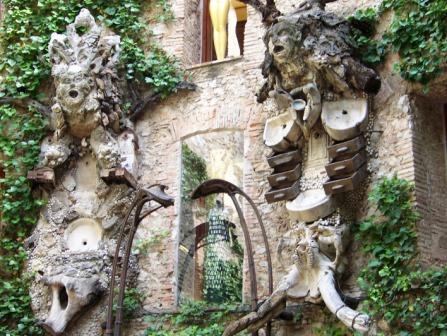 The many paintings exhibited in the museum demonstrate Dalí's peculiar sense of art.
The painting below is both a nude of Dalí's wife and (if you squint) a portrait of Abraham Lincoln.
There are also wall and ceiling frescoes throughout . . .
. . . as well as sculptural objects drapped, suspended, and piled here and there.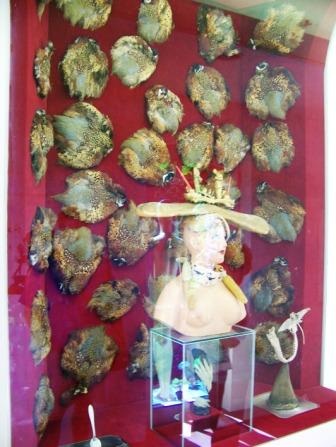 The most fabulous art piece was this room. It looks like an image of Mae West from this perspective, but it is really a room:
her hair are curtains, her eyes are wall paintings, her mouth is a couch, and her nose is a dual opening fireplace!
Here is the entrance to another room, below, made up like a female face.
As we left the building, this image of Dalí himself--a television in his forehead
and doll's head for irises in his eyes--was the final weird touch to the place.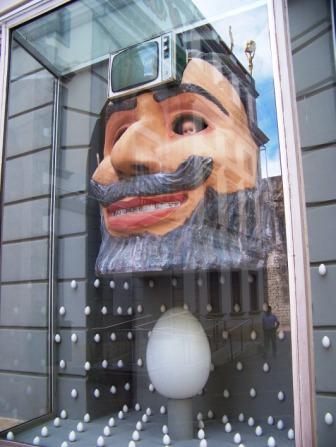 Close this page to see our photos from another part of Catalonia.
Or click here to go to the next page of our travels and our trip to Montserrat.