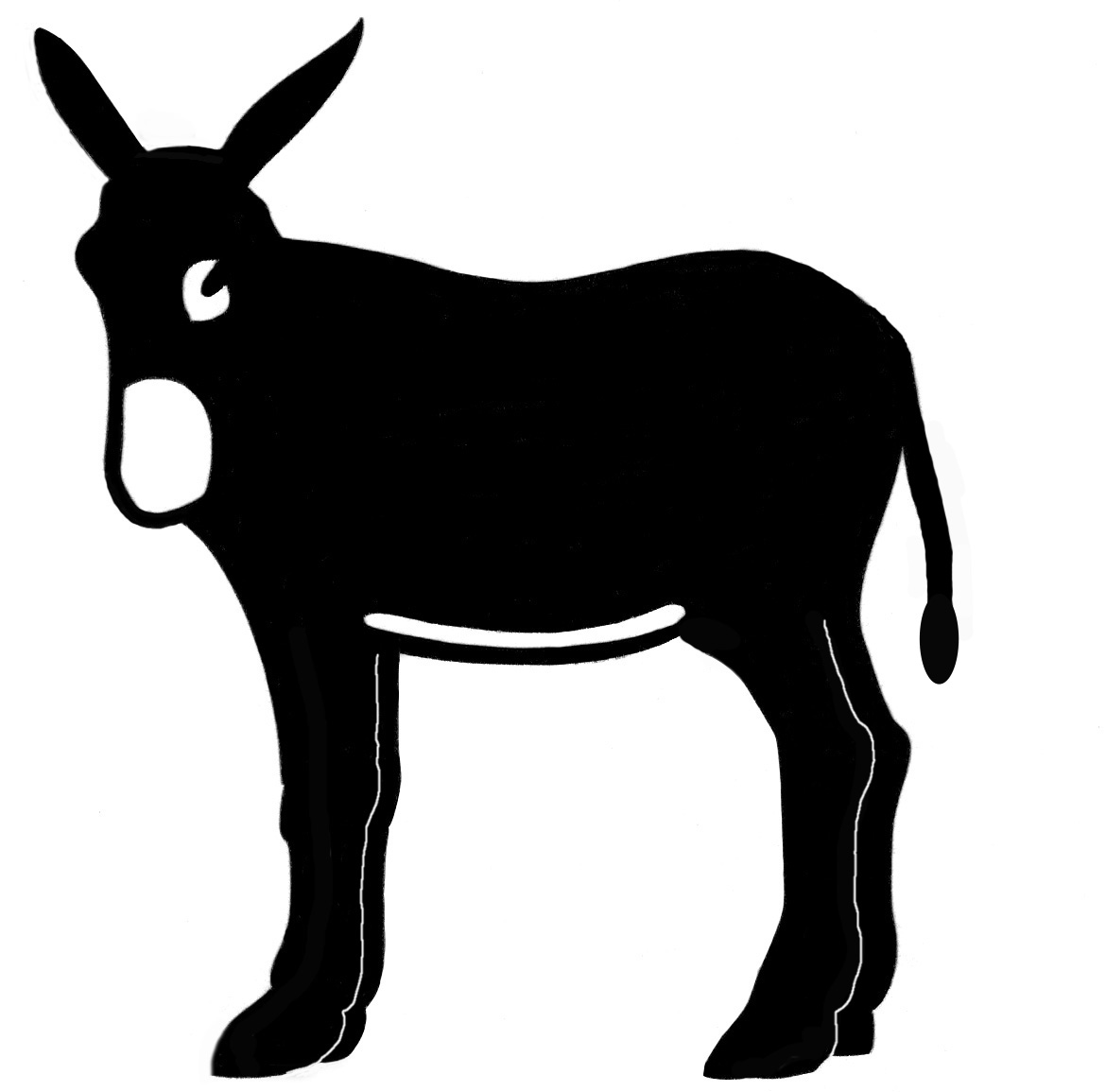 PARC GÜELL
In 1900 the famous Barcelona architect Antoni Gaudí was commissioned to design some public buildings for a new luxury housing development on the outskirts of Barcelona. The development was never successful, and only one of the sixty house plots was ever sold. Still, Gaudí had already built impressive gatehouses and a covered market for it. Eventually the site became a public park.

The two gatehouses show Gaudí at his playful best.

Just past the gatehouses, a flight of steps leads up to the covered market.

Walls of broken tiles alongside the steps show how Gaudí took a traditional Catalan art form and made it his own.
In the middle of the steps is a fountain made of a snake's head and salamander, also in broken tile.
The covered market is a maze of 86 columns, called a hypostyle hall.
You'll notice that some of the columns are intentionally leaning, which also gives the whole of the space an additional dimension.
The ceiling of the hall has "bubbles" of broken tiles.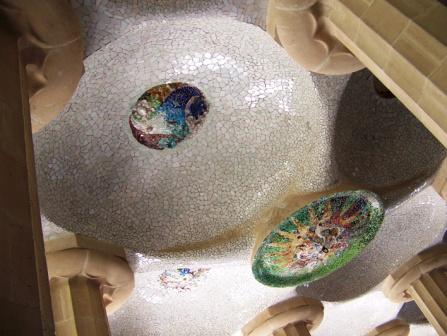 Notice, too, that Gaudí did not use all white tiles for the columns, although they appear white from a distance, but an interesting range of pastels.
Above the covered market is a large open plaza, lined all the way around
with a curving bench made also of broken tiles in different shapes and colors.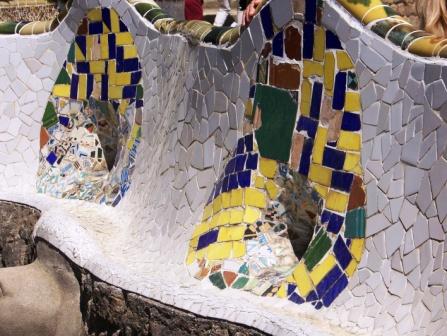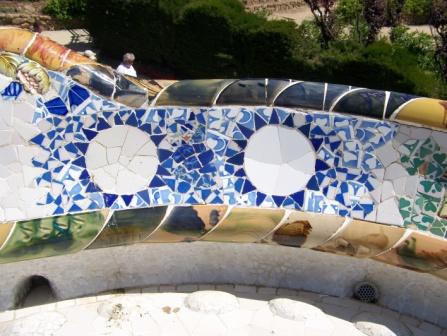 Throughout the park there are curious features, like this curving covered walkway that has the feel of the inside of a wave.
The details throughout the park are also fascinating.
Gaudí himself lived in the park, in this small but appealing house.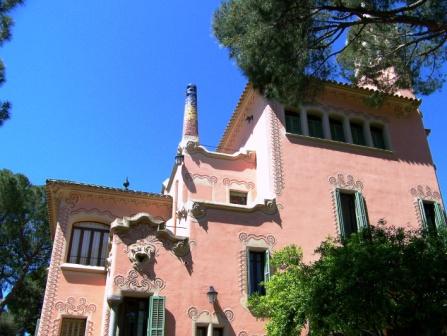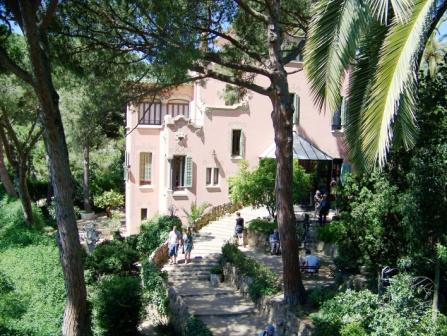 Its details were also noteworthy.
From the high point in the park you can see over much of the city of Barcelona.
Click here to see some other examples of Gaudí's architecture.
Close this page to see our photos from another of Barcelona's neighborhoods.