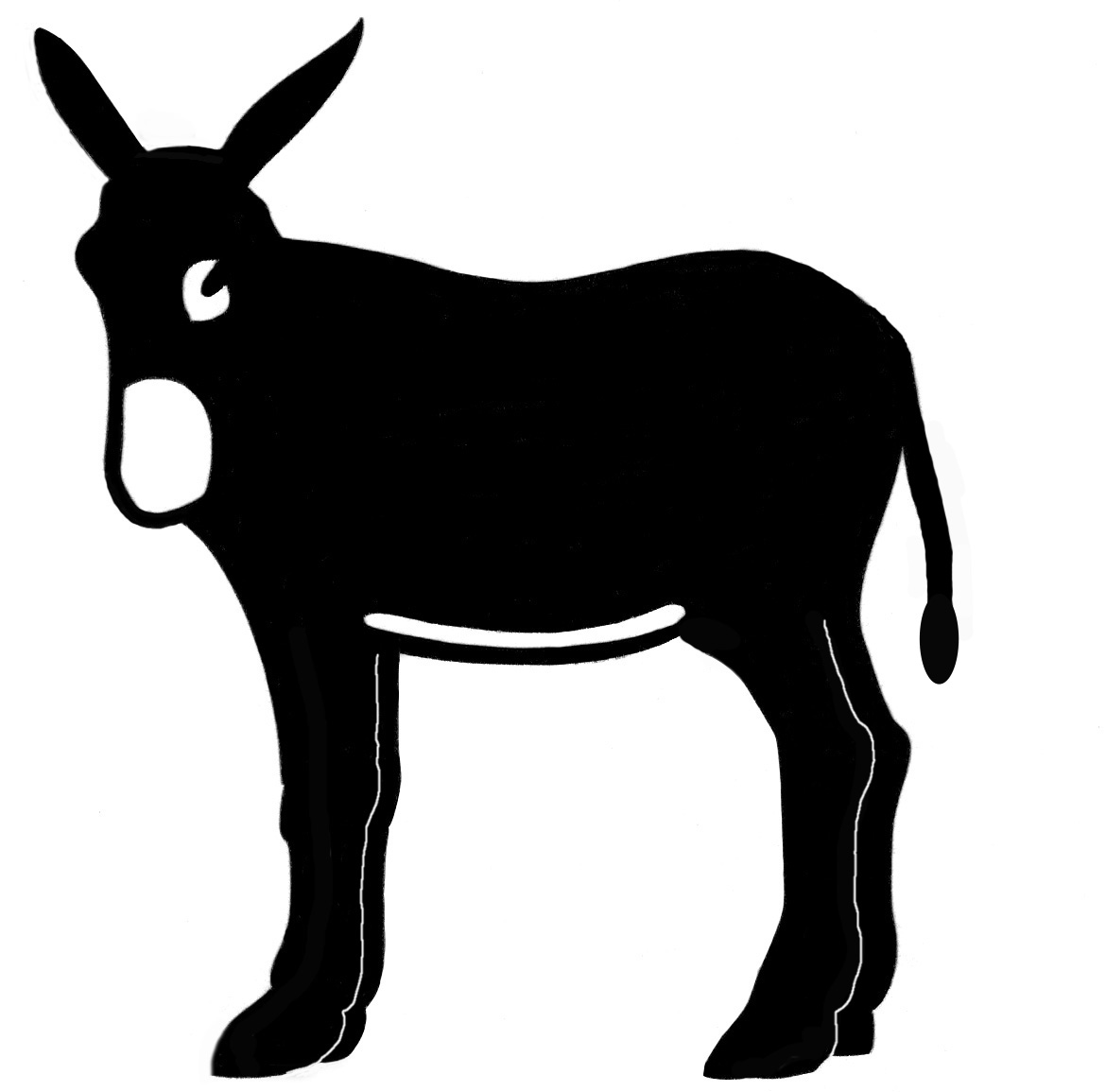 LA RAMBLA
La Rambla takes its name from the Arabic "ramla," meaning "riverbed," because what is now a broad boulevard follows the course of an ancient, now dried-up river.
(Its name also reminds us that in the eighth century, Barcelona--like much of the Iberian peninsula--was ruled by the Arabs.)
La Rambla begins at the Plaça de Catalunya, a large and open square, and these twin Art Deco era sculptures.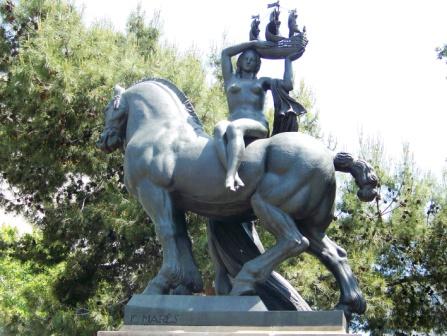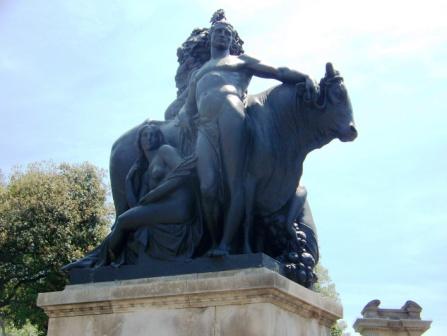 Today the boulevard is crowded with tourists and lined with booths selling all kinds of cheap souvenirs.
Still, the magnificent buildings lining both sides reminds you of the street's more distinguished past.
Short detours from La Rambla bring you to an ecletic variety of sights:
the medieval cloister of Santa Anna (Saint Anne)--note how slender the columns are in what is called Catalan Gothic style--
the Mercat de Sant Josep (Saint Joseph's Market), also known as La Boqueria, with its vibrant displays of food,
the Plaça Reial (Royal Square), a graceful neo-classical square built for Queen Isabel II in the mid-nineteenth century,
and the Biblioteca de Catalunya (Library of Catalonia), housed in a huge medieval hospital
(and where Matt did some research on the Saint Gerald churches in the region).
At the seaside end of La Rambla is an enormous pillar with a statue of Christopher Columbus.
(It's a bit odd, to say the least: while Columbus did meet up with King Ferdinand and Queen Isabella here after his first return from the Americas, Barcelona never had much to do with him or with overseas trade. In fact, because the bulk of Spain's imports and exports shifted from the Mediterreanean to the Atlantic as a result of Columbus' discoveries, you could say that Columbus marked the beginning of Barcelona's modern decline.)
Not far from La Rambla is the neighborhood called Raval (from a Spanish word meaning "outskirts" or "suburbs").
We had considered staying here, but were glad that we didn't, because it is more than a bit run-down.
In Raval's main square is a giant cat sculpture by the Columbia artist Fernando Botero.
Also in this neighborhood is Barcelona's oldest church, Sant Pau del Camp (Saint Paul's in the Fields).
It has this lovely cloister that dates from the twelfth century A.D.
Close this page to see our photos from another neighborhood in Barcelona.