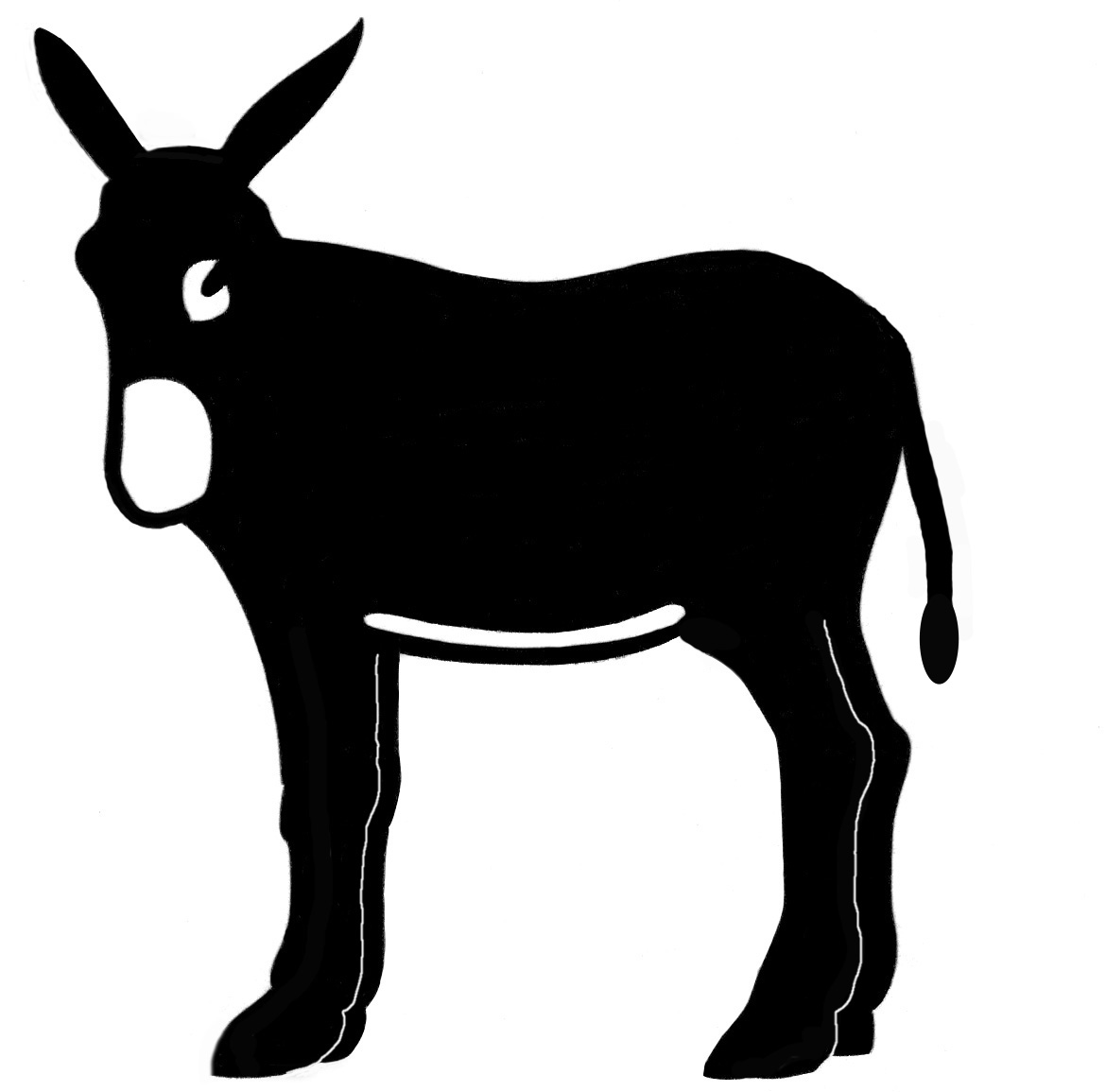 GRÀCIA
Gràcia was once a separate village, but by the late nineteenth century it had been incorporated into the city of Barcelona.
Still, it has preserved its charming narrow streets and small squares. It is dotted with cafes and small restaurants.
It is also where we stayed while in Barcelona, and we were very happy with our choice of neighborhoods.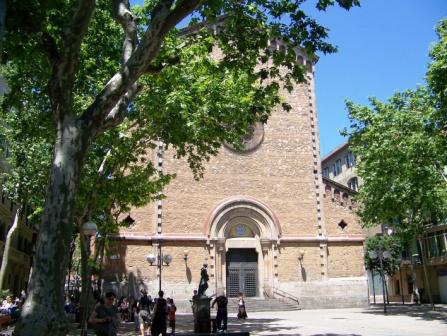 This gorgeous building from the art-nouveau era (late nineteenth and early twentieth centuries) shows elegant plaster and tile designs.
This building is called the Casa Fuster, a neo-Gothic mansion built by local architect Lluis Domenich i Montaner and now a luxury hotel.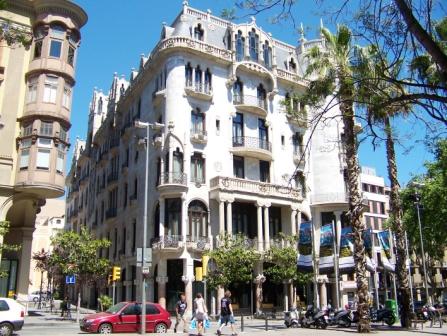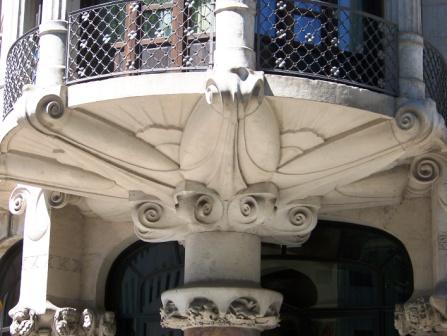 This was the view from our apartment, down the street to a square at the corner.
Our apartment was spartan but colorful!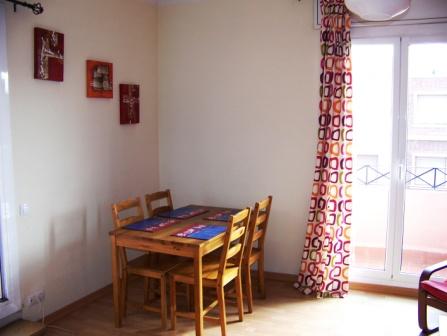 Close this page to see our photos from another neighborhood in Barcelona.