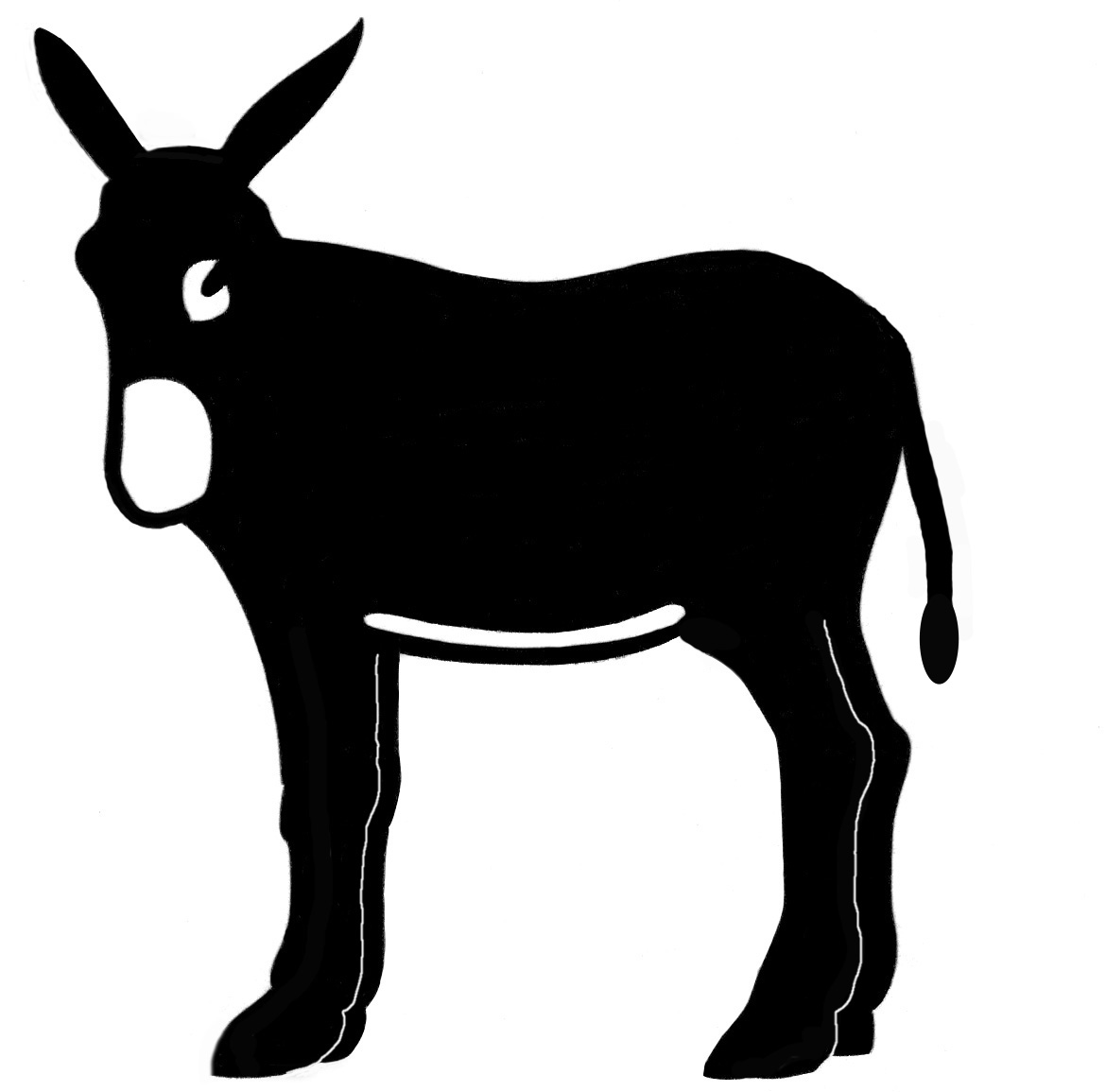 EIXAMPLE
Because of overcrowding in the old town of Barcelona by the mid-nineteenth century, it was decided to demolish the medieval walls and to expand into the countryside around the city, where construction had previously been forbidden. The result was the enormous neighborhood known as the Eixample, whose name means "expansion" or "extension." The whole neighborhood was designed by civil engineer Ildefons Cerdà i Sunyer in a strict grid plan of huge blocks, with occasional diagonal boulevards criss-crossing the neighborhood, and with the corners of every single block left undeveloped to form diamond-shaped squares
The result is singularly impressive.
Equally impressive are the mansions that were built throughout the neighborhood in the decades that followed, reflecting an eclectic range of styles.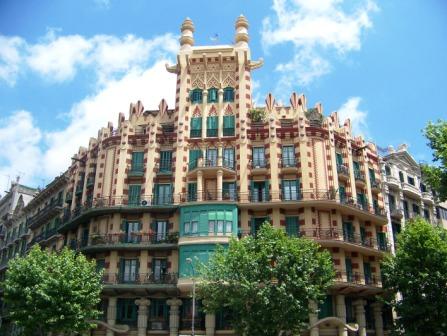 Here are some of our favorites:
Hospital de la Santa Creu i de Sant Pau (Hospital of the Holy Cross and of Saint Paul),
built in a Mudéjar style by architect Lluis Domènech i Montaner between 1902 and 1930.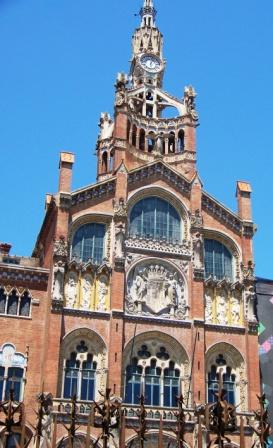 Casa Amatller, built in a Dutch Gothic style by architect Josep Puig i Caldafach betwee 1898 and 1900.
Notice the intricate details both on the facade and inside the main entryway.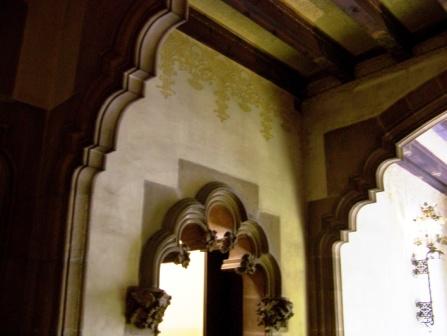 There are even modern sculptures on the door jams in proper Gothic fashion:
an entertainer with a tamborine and dancing bear, and Saint George in combat with the dragon.
Like most of the Eixample mansions, this house is built around a large interior
courtyard, with a huge staircase and delicate stained-glass skylight in its ceiling.
This is the Fundació Antoni Tàpies, a modern art gallery housed in a former publishing house and the
first house in Barcelona to be built of wrought iron, constructed in 1880 by Lluis Domènech i Montaner.
This mansion, Casa Baró de Quadras, was built in neo-Gothic style--again, with Saint George and the dragon.
Another neo-Gothic beauty is the Casa Macaya, built in 1901 by the architect Josep Puig i Caldafach.
This fun building, alive with colors and twisting shapes, is the Casa Comalat,
built by the architect Salvador Valeri i Pupurull between 1909 and 1911.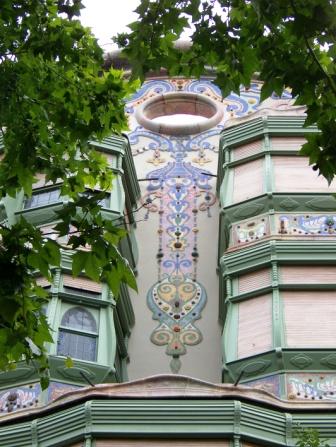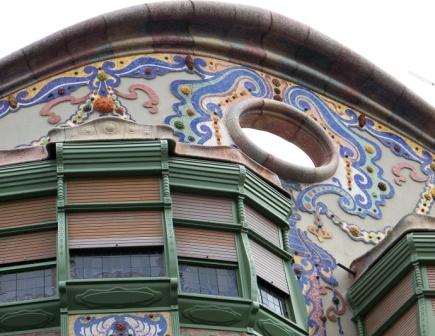 The last on this page is the Casa de les Punxes (House of the Points), named for
its castle-like turrets. It was built in 1905 by the architect Josep Puig i Caldafach.
It is now a ritsy apartment building.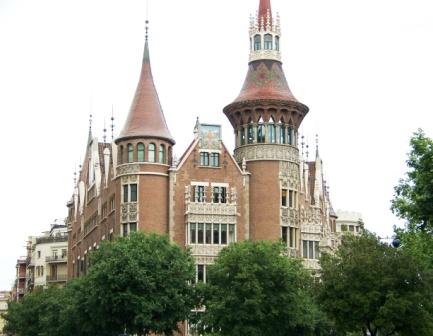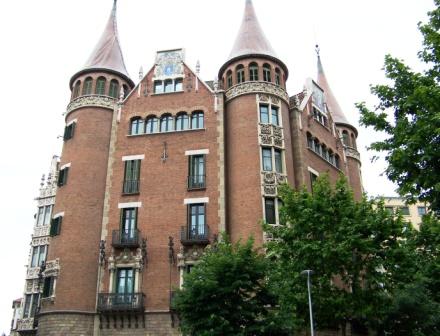 Of course, the most famous of the Moderniste architects was Antoni Gaudí,
and several of his buildings are found in the Eixample neighborhood.
Click here to see some of the Gaudí buildings.
Close this page to see our photos from another neighborhood in Barcelona.