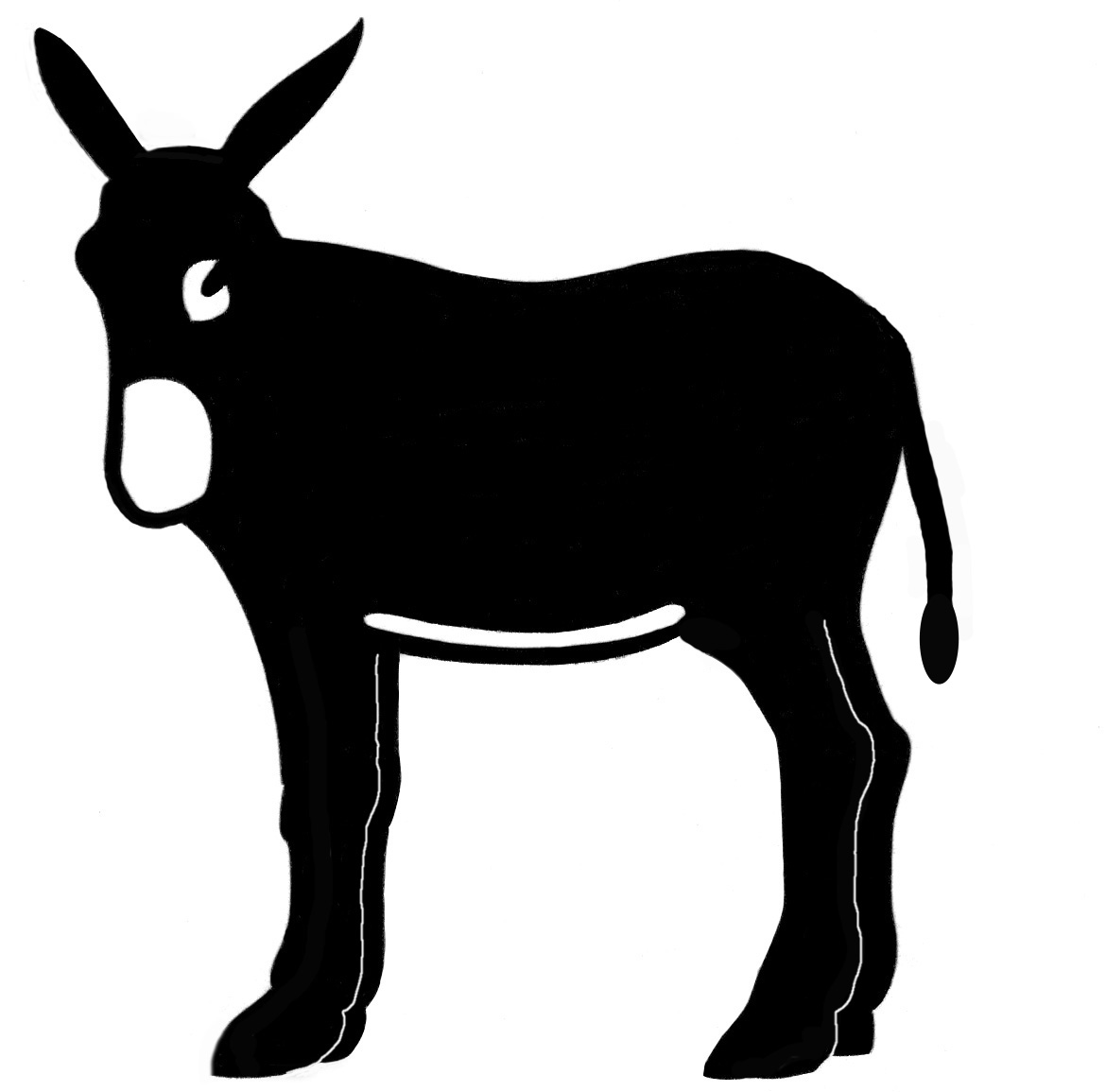 BARRI GÒTIC
"Barri Gòtic" means "Gothic Quarter" in Catalan. It refers to the center of the city that dates back to the Middle Ages.
In fact, the city of Barcelona was founded by the Romans at the time of the emperor Caesar Augustus.
Sections of the ancient Roman wall that once enclosed the Barri Gòtic still survive.
Some sections of the wall were incorporated into medieval buildings.
Above, you can still see the square towers of the ancient Roman wall.

Below is another tower, with a piece of an ancient Roman aquaduct.
For much of the Middle Ages, Barcelona was the capital of an independent state.
First, it was the headquarters of the Counts of Barcelona. Then, it was the capital of the Kings of Aragon.
Only at the end of the Middle Ages did it join with Castile to form the new Kingdom of Spain.
Many buildings survive from the Middle Ages.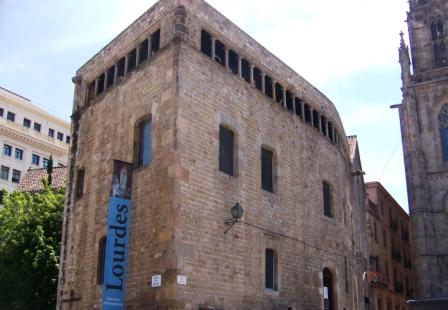 Below is the former royal palace, now housing a museum for the city.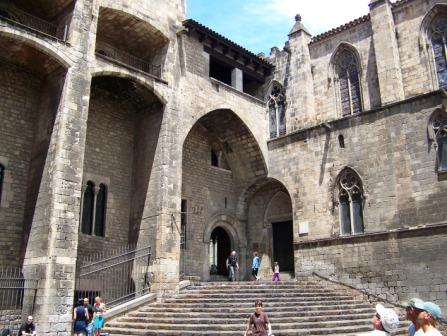 At the heart of the old city is the cathedral.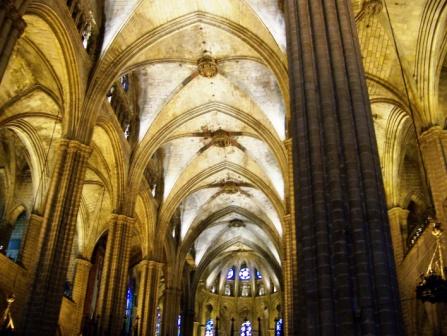 One day a flea market was taking place in the square in front of the cathedral.
Saint Eulalia is the patron saint of Barcelona, and in her honor
thirteen pure white geese are kept in the cloister of the cathedral.
The whiteness of the geese are said to symbolize her virginity, and their
number corresponds to the wounds she received during her martyrdom.
Another beautiful Gothic church, its interior shown below,
is the church of Santa Maria de Mar ("Saint Mary of the Sea").
The Gothic quarter is filled with narrow streets, picturesque squares, and attractive medieval buildings.
As below, many contain the tall, thin, and pointed arches
that are known as the Catalan Gothic style.
Below, an interesting modern gargoyle.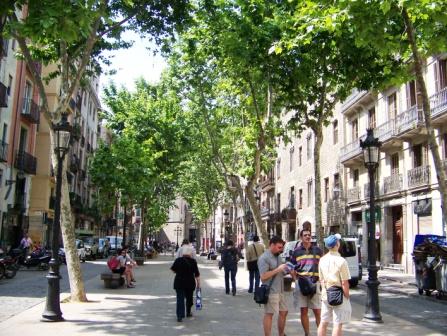 Also in the city center are some of the century-old buildings of the style
known in Catalonia as "Moderniste" (and elsewhere as "Art Nouveau").
Among the most famous of these Modernista buildings is the "Palau de la Musica Catalana" (Palace of Catalan Music),
a concert hall designed by the famous architect Lluis Domenech i Montaner and completed in 1908.
It is an explosion of arches and columns and mosaics and sculpture.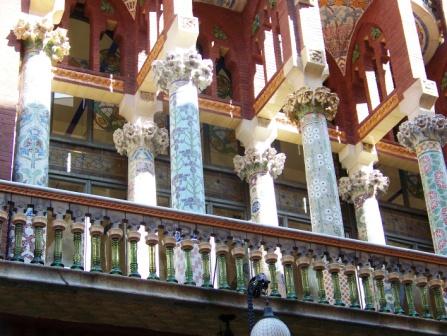 Also from the turn of the last century is the Bishop's palace, although it is intended
to look as if it were from the Middle Ages. A covered bridge connects it to the cathedral.
Close this window to view a different part of the city.