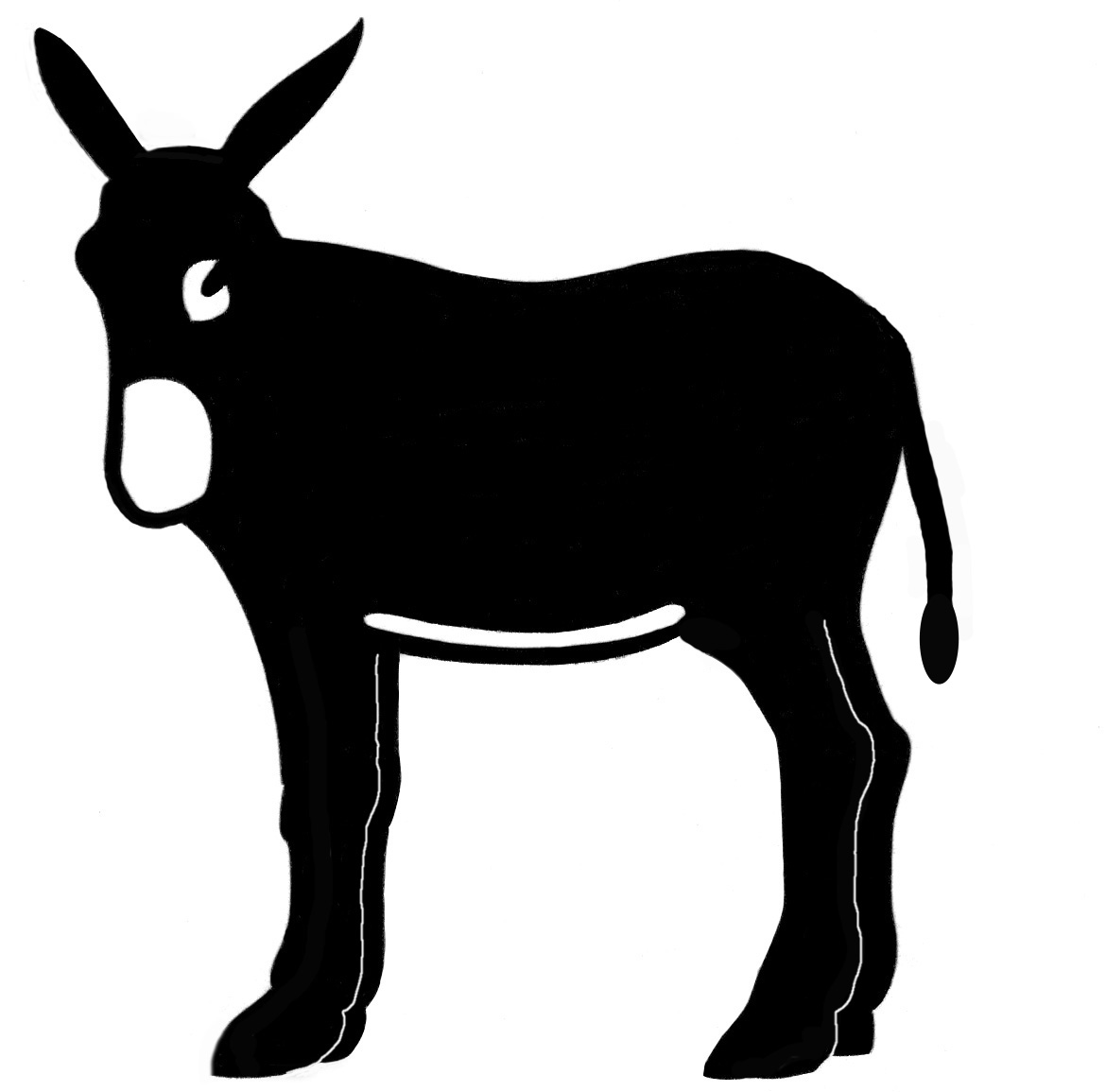 BARCELONETA
"Barceloneta" means "Little Barcelona" and refers to a neighborhood along the waterfront.
It has long been a working-class neighborhood mostly of sailors and their families, but it has
recently become a popular neighborhood for beachgoing tourists.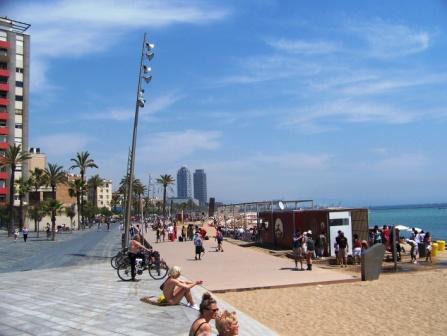 (You might have noticed that the blond fellow in the photo on the left is naked. Public nudity--even away from the beach, although apparently only for men--seems to be a part of Barcelona's culture.)
The approaches to Barceloneta are broad boulevards and elegant buildings, as above,
but the narow residential streets, shown below, reveal the working-class nature of the neighborhood.
At the south end of Barceloneta is the old port that is mostly an anchorage for yachts.
Shops and restaurants have been built all along the former docks.
Funky sculptures are dotted along the waterfront, too.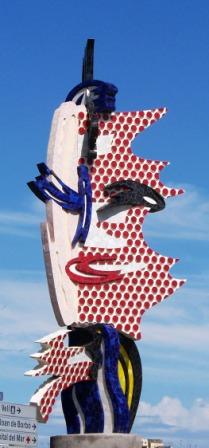 At the northern end of the waterfront is the former Olympic village from the 1992 Olympics.
This event is believed to have sparked the revitalization of Barcelona, and the demolition
of the old warehouses along the port to build the Olympic village was the start of that rebirth.
While walking along the waterfront, we saw the reclamation of the beach in progress
as a huge vacuum sucked sand from offshore and spewed it out onto the beach
before being spread by the machines. In the background is the new "W" Hotel.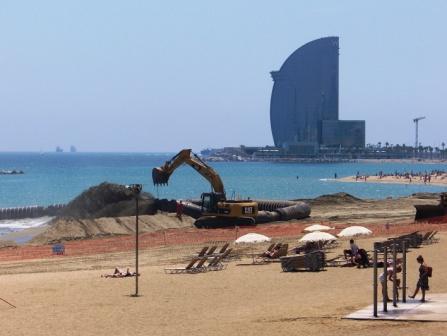 This giant fish sculpture, also build for the Olympics, provides shade to an outdoor plaza.
Just inland from Barceloneta is "Parc de la Ciutadella" ("Park of the Citadel").

It marks the spot of a former military fortress, built in 1720 at the end of the War of the Spanish Succession. That war pitted two royal families, the Hapsburgs of Austria against the Bourbons of France, against each other as both hoped to provide the new dynasty of kings for Spain. The Bourbons won the war, but since Barcelona has supported the Hapsburgs in the struggle, a permanent military garrison helped to guarantee the city's loyalty. Yet it was a hated symbol, and in 1878 the city received permission to demolish the fortress. It was replaced with this park.
In the midst of the park is this lovely fountain.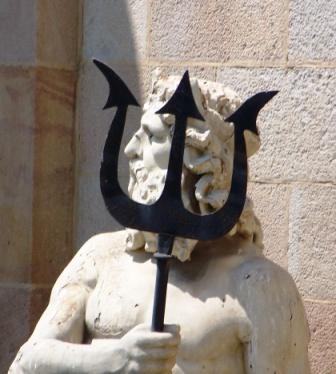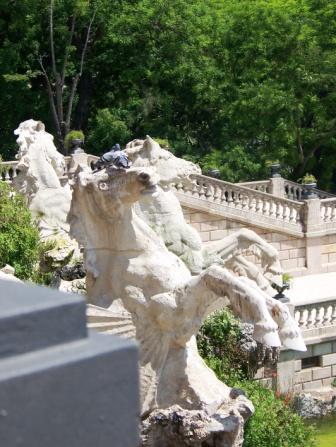 The park was the site of a universal exposition in 1888, and a few of the buildings and a triumphal arch
from the event survive, both in the Mudejar revival style that imitated medieval Moorish buildings.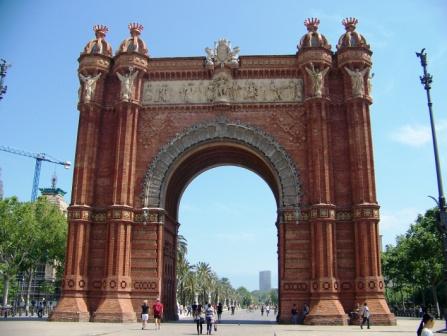 Close this window to view another neighborhood of Barcelona.