After leaving León, Matt drove back to Madrid and spent another ten days there doing his research. Since we had been to Madrid before, taken lots of photos, and included many of them on another website, he just took random photos of interesting buildings and beautiful spots. Enjoy!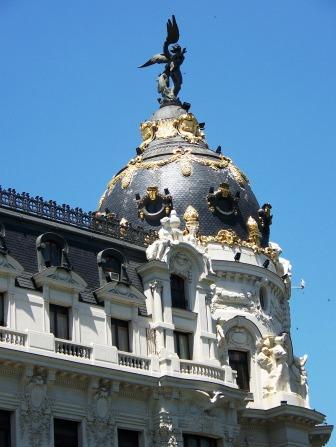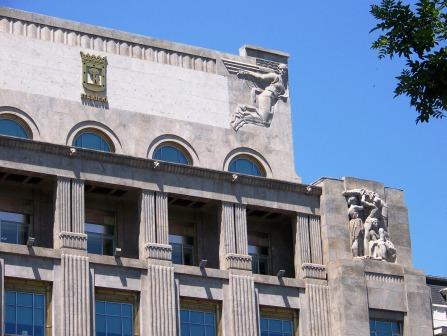 Fountains along the Paseo del Prado and in Retiro Park.

Elegant turn-of-the-century apartment buildings along the Gran Via, Madrid's main boulevard.
One day returning to his apartment, Matt saw this performance art piece taking place. About twenty participants walked around with these suitcases, pulling out plastic sheets that they wrapped themselves in, then half dropped to the ground and the other half outlined them in chalk, before they all got up and marched off in a line.

Matt was also lucky enough to be in Madrid for the Festival of Music (that happens across Europe each mid-June).

So he was able to watch and listen to a performance of flamenco music in a square near his apartment one evening.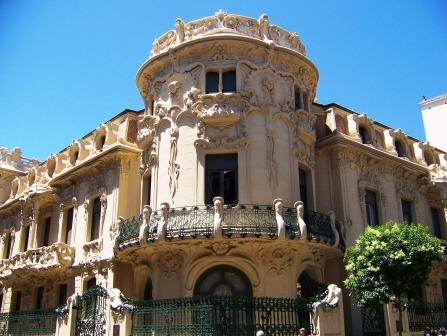 What a remarkable building--built in the early twentieth century in the Art Nouveau style and made to look like a plantlike, living thing.

Madrid's main square, the Plaza Mayor.
Close this page to return to the main menu.

Click here if you'd like to see our photos of Madrid from 2004.