Santarém and Tomar
Our first stop after arriving was in the city of Santarém, where we experienced our first taste of Portugal.
Like most of Portugal, it includes an eclectic mix of baroque, art nouveau, art deco, and modernist styles,
with luxurious buildings alongside those in disrepair or abandoned. Everywhere you see the tiles that
Portugal is famous for, in endless variations especially of blue, white, and yellow designs.
Santarém sits perched on a high hill above the Tagus River, that flows alongside Lisbon before reaching the coast.
Santarém owes its position to being the last place the river could be easily forded in former centuries.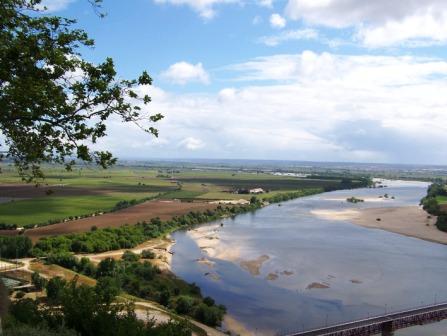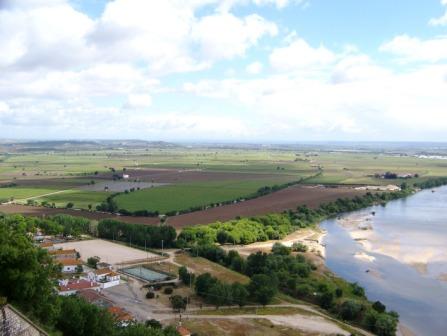 Much later in the trip we returned to this region to visit the town of Tomar. It was founded by the Knights Templar in the twelfth century,
shortly after the area was taken from the Muslim Moors by the Christian Portuguese. In 1314 the Templars were disgraced and disbanded,
and the king of Portugal gave the monastery to a new order of monk-knights called the Order of Christ. The original Templar monastery and castle
was added to by later kings, especially in the sixteenth century, so there is a mix of medieval Gothic and renaissance Manueline styles.
Its original round chapel and single cloister has been extended to multiple cloisters and seemingly endless buildings.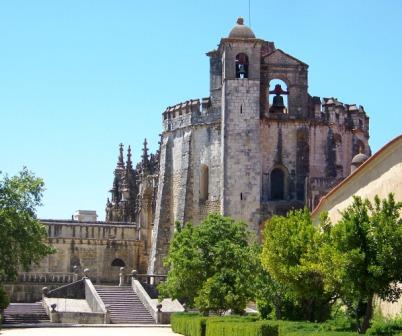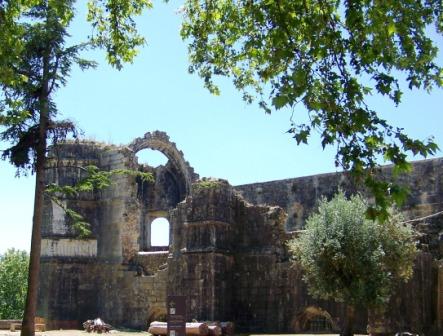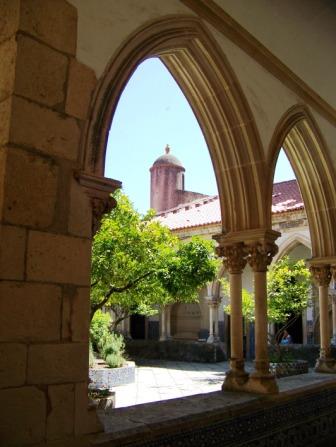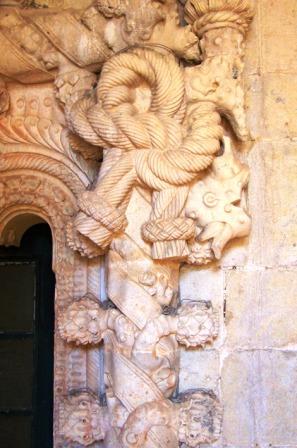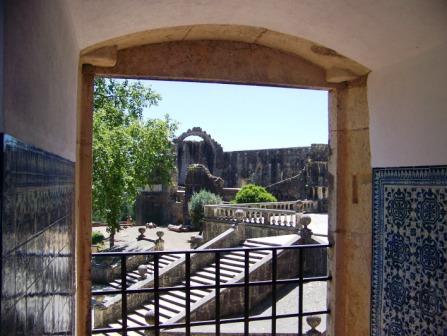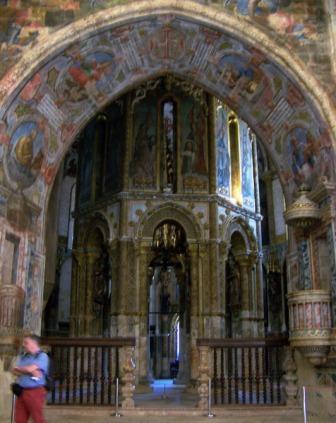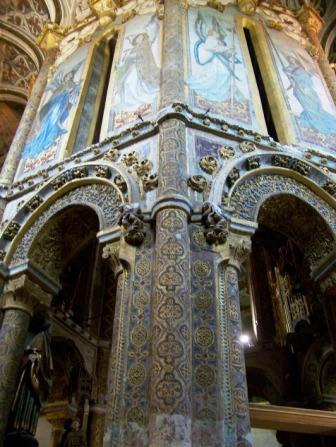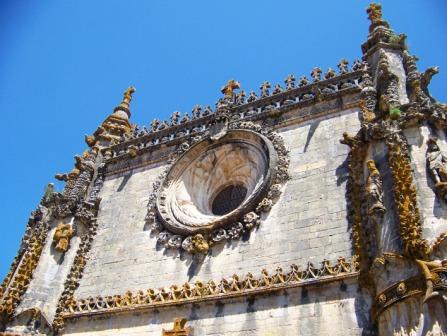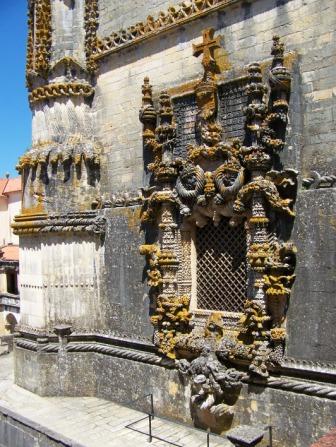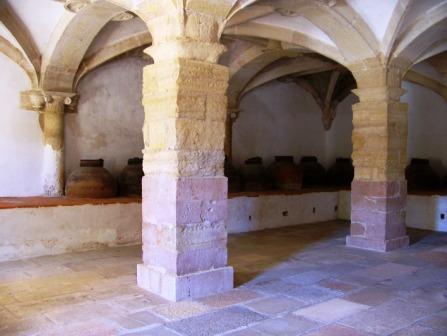 We happened upon a medieval festival taking place that same day in the old town of Tomar. It wasn't much, but a nice way
to end the day, with tents selling local food products and handicrafts, and street musicians performing.
Click here to go to the next page on the list, or close this page to select another page.