Porto
We weren't very impressed with Porto (also called Oporto), which is a big, busy, and poor city.
Nonetheless, we tried to make the most of the day we spent there. It is built on a steep hill
along the Douro River. There are signs of a revival of sorts happening, but it isn't there yet.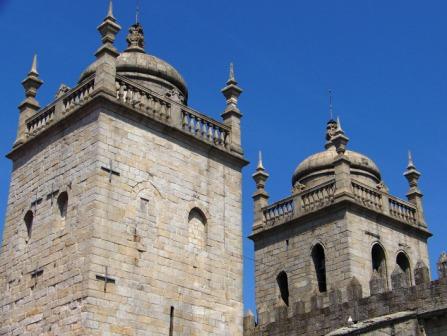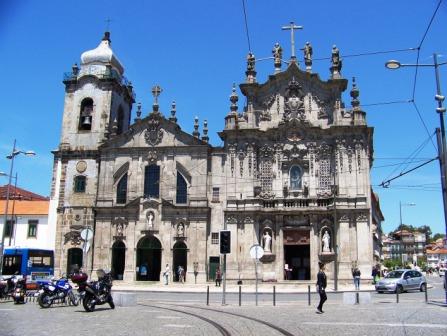 From the top of the Torre dos Clérigos (Tower of the Clergy, 246 feet high, above middle) are sweeping views over Porto.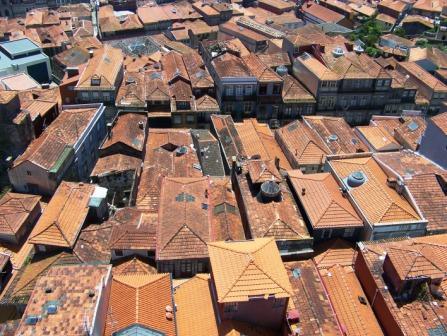 There is an interesting art museum in Porto, the Museu Soares dos Reis, with many examples of this nineteenth-century sculptor's work.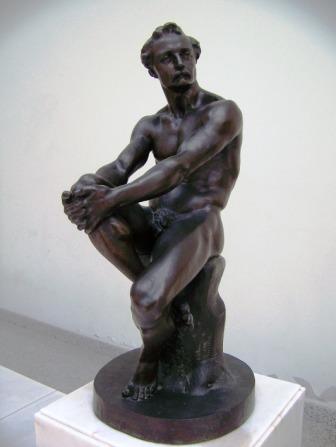 Across the Douro River from Porto is the town of Vila Nova de Gaia, where all port is made (any dessert wine called port must be stored here to earn the name).
Most of the port producers, many of which are English companies, offer port-tasting tours, and most of the town is comprised of warehouses.
There are nice views back across the river to Porto. We took a (not very exciting) tour of the Taylors cellars.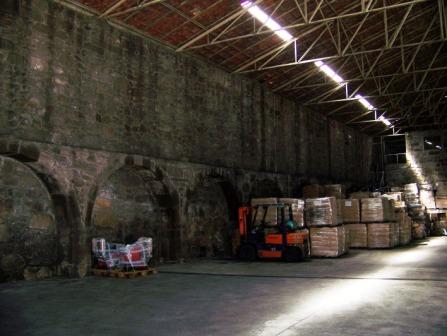 Click here to go to the next page on the list, or close this page to select another page.