Mafra
Mafra is a sleepy little town with one big claim to fame: another of the huge monasteries of Portugal was built here between
1717 and 1730. It was ordered by King John V, who spared no expense, employing 52,000 men to do it. The finished building
included a royal palace, which was a primary residence for the kings of Portugal before they were finally overthrown in 1910.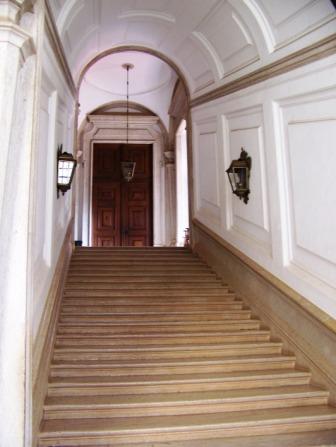 The monks' rooms were sparsely furnished; the king's rooms, not so much.
Included within the monastery were vast kitchens as well as a small hospital.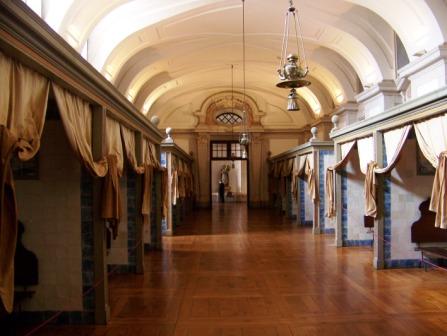 One of the king's rooms had a hunting theme, and included an early pinball machine.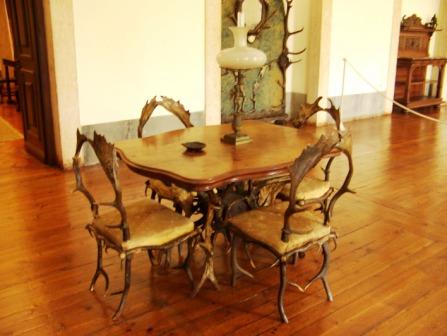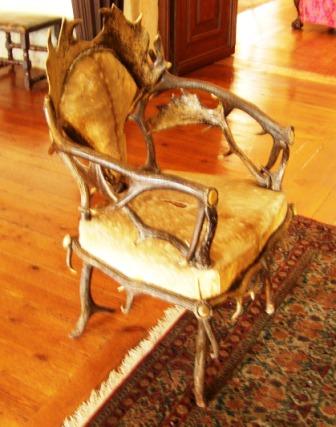 One of the glories of the Marfa palace monastery is its enormous baroque library, which contains over 40,000 books.
Marfa is close to the coast, and not far from the point called Cabo da Roca, which marks the westernmost part of continental Europe.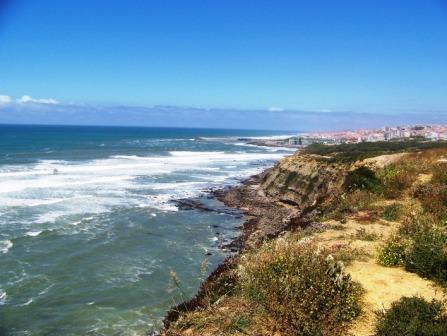 Click here to go to the next page on the list, or close this page to select another page.