Guimarães and Barcelo
From Coimbra and central Portugal we drove north to the regions called Douro and Minho.
We spent four nights here, in a house in the countryside outside of Guimarães.
Guimarães is called the birthplace of Portugal. It was here that Alfonso-Henriques first proclaimed himself king in 1139.
Its old town is very attractive, its medieval castle was rebuilt in the twentieth century, and it is now a UNESCO heritage site.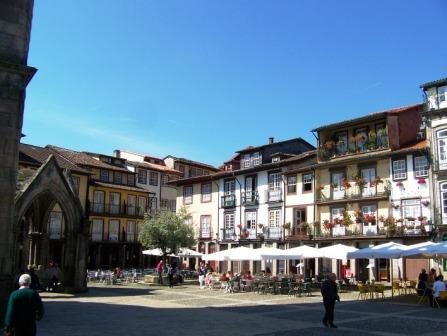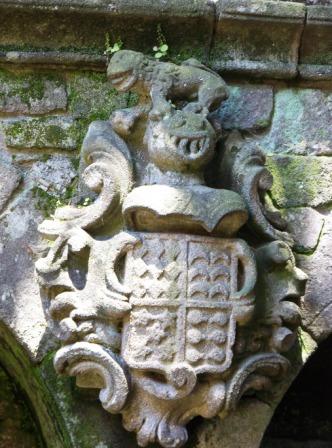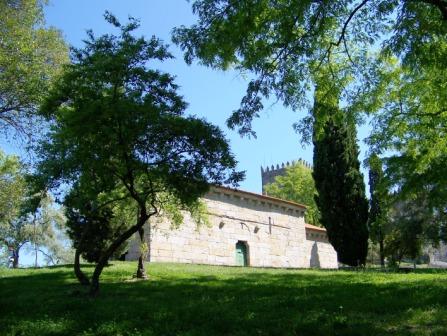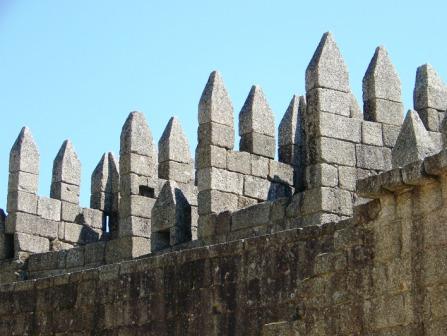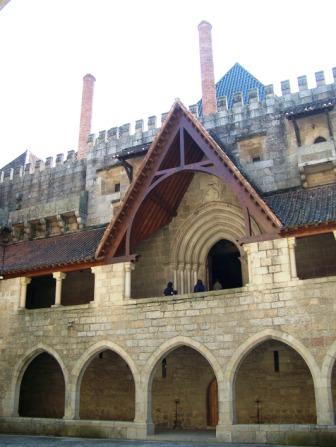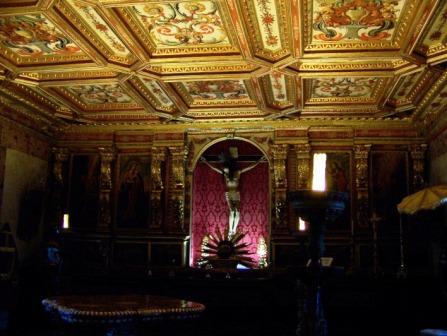 On a hill just outside the city is the baroque monastery called Santa Marinha (Saint Marina), now also a luxury pousada hotel.
West of Guimarães is the town of Barcelo, famous both for its huge weekly farmers' market and also as the home of the Barcelos rooster.
(A medieval legend claims that a pilgrim of Barcelos, sentenced to death, maintained his innocence before a judge who was sitting down
to a chicken dinner, and called on God to bring the bird back to life as proof. The Barcelos rooster is now a popular symbol of all Portugal.)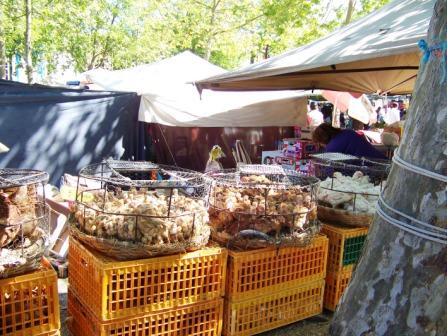 Click here to go to the next page on the list, or close this page to select another page.