Conimbriga and Buçaco
Just south of Coimbra are the ruins of the Roman settlement that marks the beginnings of Coimbra's history.
The archeological site is called Conimbriga, the Roman name for it. It is the largest Roman site in Portugal.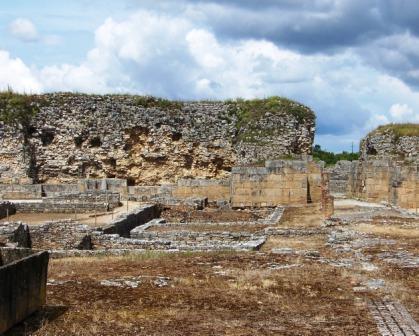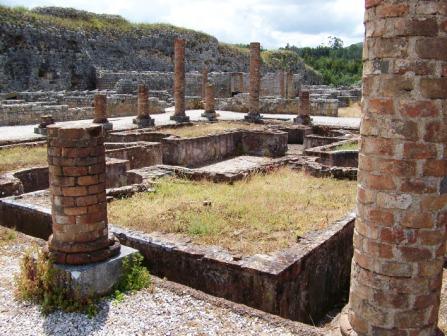 The site shows something of local Roman history, including the addition of a Christian church in the fourth century.
Among the interesting features still surviving are these drains into the settlement's sewer system.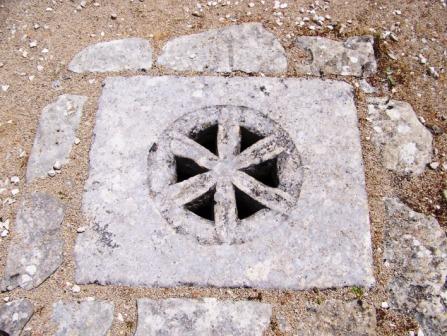 Also of interest were these columns, used throughout the settlement and composed of pie-shaped bricks.
Many mosaics also survive in remarkably good shape.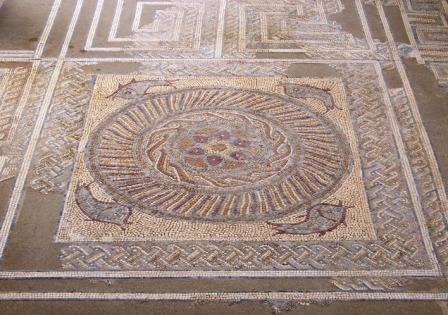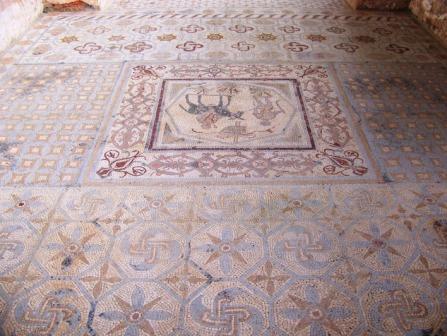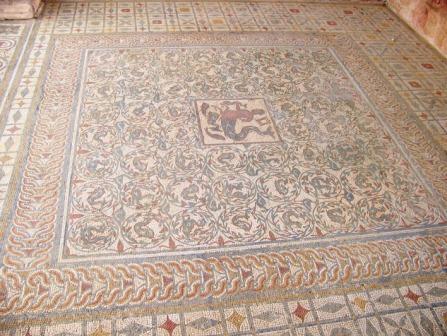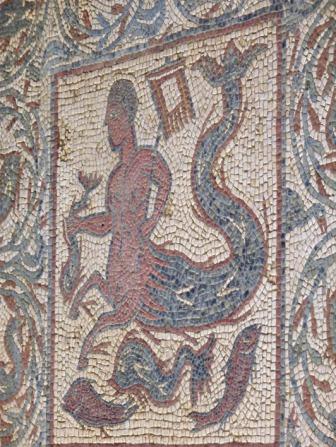 Most impressive is the Casa das Fontes (House of the Fountains), partly restored, with its small pools, fountains, and planting beds.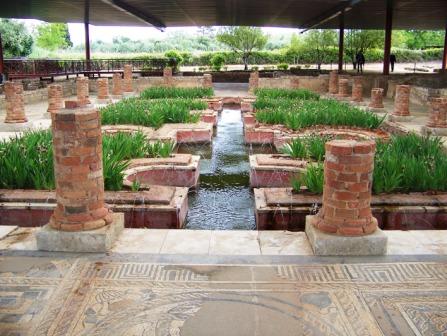 The settlement also gives evidence of the fall of the Roman Empire, with a hastily built wall from the fifth century that surrounded only the main part of the town,
even cutting through some existing buildings. It was intended to prevent the barbarian Sueves from conquering the region, but the effort was unsuccessful.
Not far north of Coimbra is a lovely spot called Buçaco. In the Middle Ages it was the site of a Carmelite monastery, whose monks planted the forest.
When the monastery was closed in 1834, the site was abandoned, but in 1888 the king of Portugal, Carlos I, decided to build a country palace here,
in a Neo-Manueline or Renaissance Revival style. The area is now a national forest, and the palace is a state-owned luxury hotel called a pousada.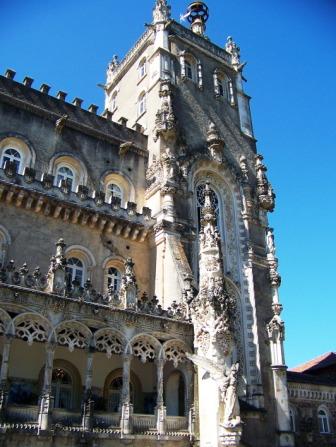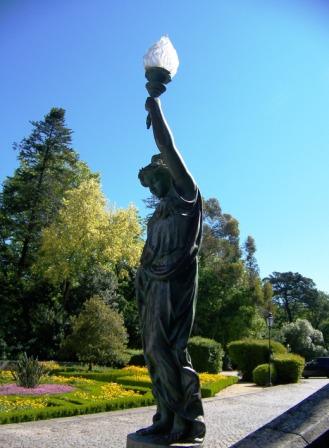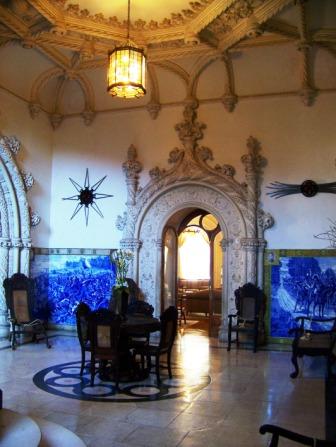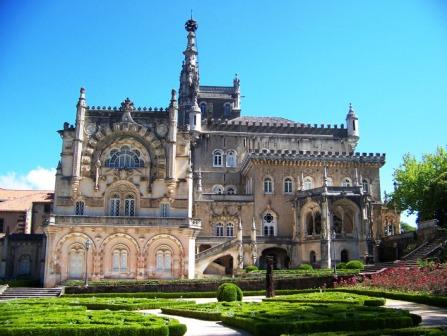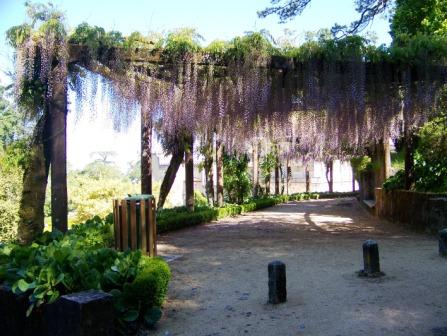 Connected to the palace is the former monastery, its walls and other features made of cork, which grows plentifully in Portugal.
Here (and elsewhere across Portugal), pilgrims leave wax figures in the shapes of body parts they hoped to be healed.
Click here to go to the next page on the list, or close this page to select another page.