Coimbra
Coimbra is compact city, built on a steep hill overlooking the Mondego River. We spent our first three nights here,
in an apartment tucked into the top two stories of a building in the middle of the old town, with a terrific view over the valley.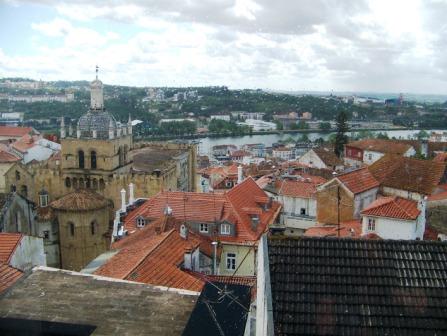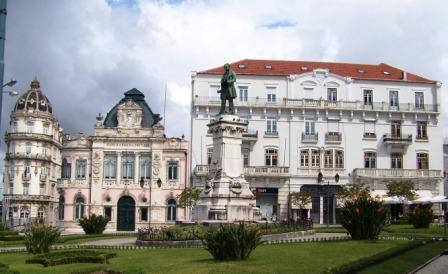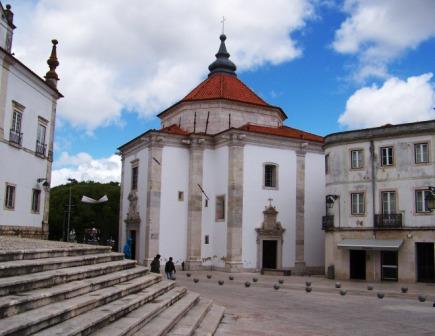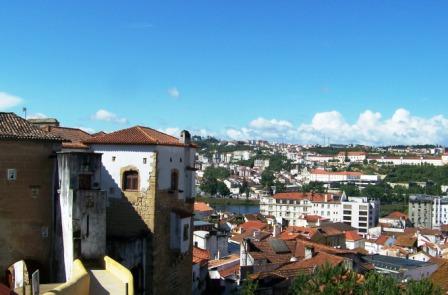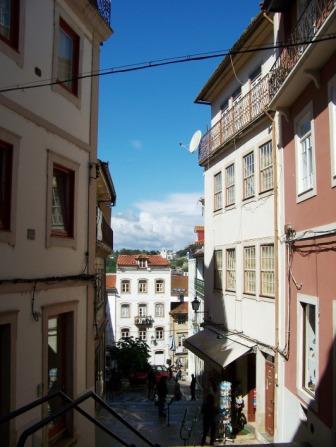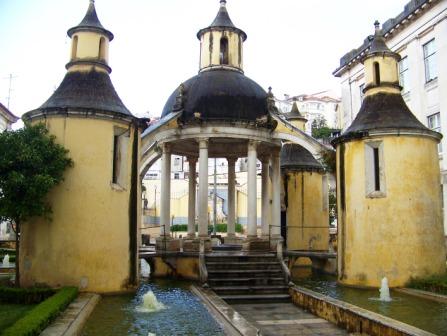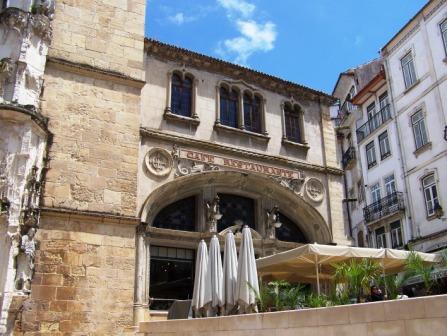 Since the sixteenth century it has been home to Portugal's greatest university, the University of Coimbra.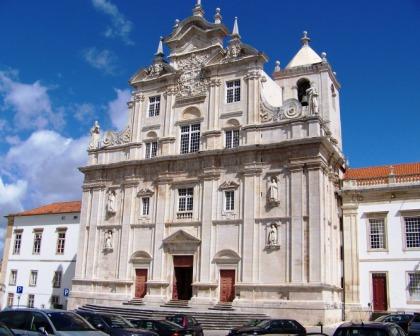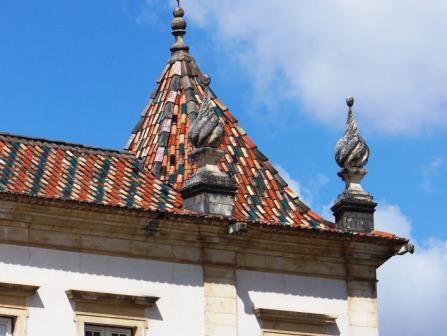 The "old" cathedral of Coimbra, called the Sé Velha, dates from the eleventh century.
The monastery church of Santa Cruz (Holy Cross), from the sixteenth century, boasts an impressive cloister.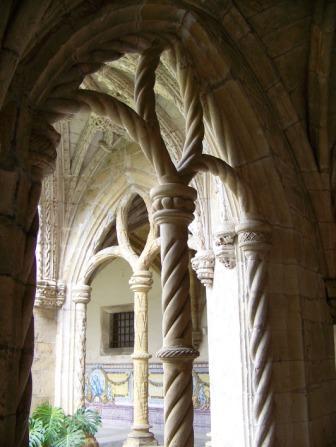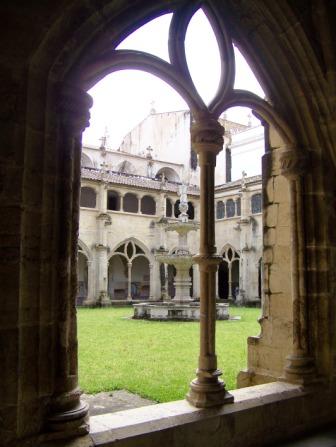 One day there was a farmers' market near our apartment, with musicians playing traditional music and food sellers dressed in regional costumes.
In Coimbra we had our first taste of Portuguese-style roast suckling pig---yumm!
Coimbra also has an excellent museum, the Museu nacional Machado de Castro.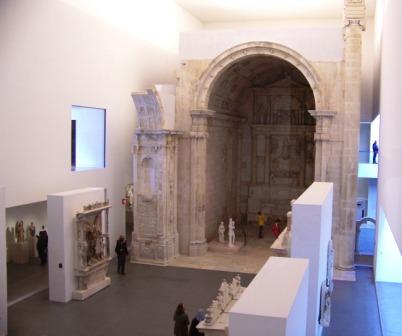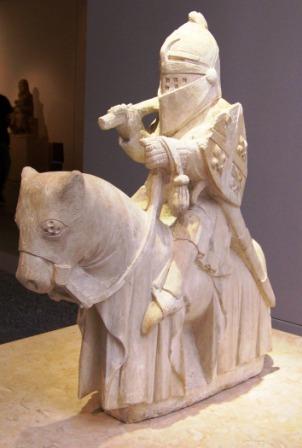 The church of São Tiago (Saint James) dates from the twelfth century.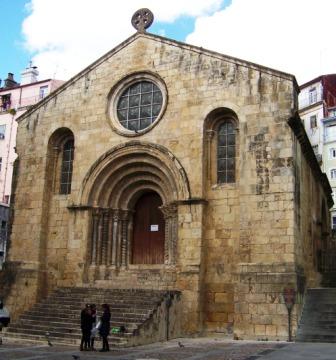 Across the river from the old part of the city is the fascinating monastery of Santa Clara-a-Velha (Saint Claire the Old).
It was built in the fourteenth century as a retreat for a saintly widowed queen of Portugal, Santa Isabel. But it was built
too close to the water's edge, and repeated flooding forced the nuns to build upward, adding upper floors to their buildings,
including a second layer of vaulted ceilings inside the church, and leaving the lower floors mostly under water.
By the seventeenth century the monastery was abandoned altogether. Only a few years ago was a dike
built around the site, the water pumped out, and the monastery ruins reopened as an archeological site.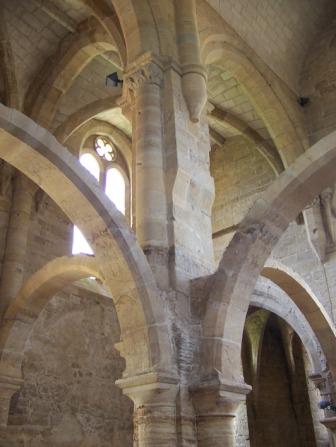 Click here to go to the next page on the list, or close this page to select another page.