Braga
Braga is an appealing city and the religious capital of Portugal. (In fact, a traditional Portuguese
quip suggests that "Braga prays, Porto works, Coimbra studies, and Lisbon collects the money.")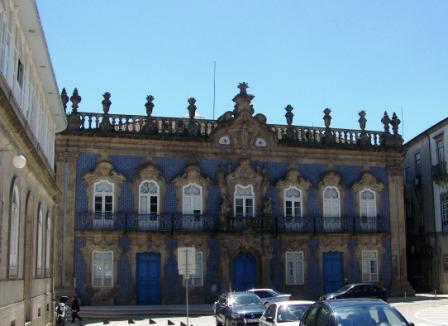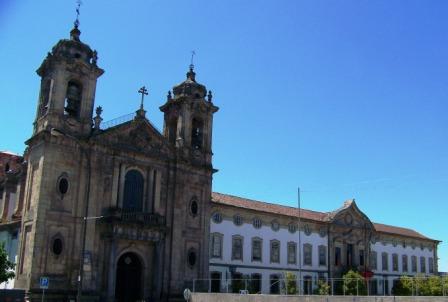 We were lucky enough to visit during the annual Roman days celebration, and enjoyed a "Roman" lunch.
In central Braga may be found the Fonte do Ídolo (Fountain of the Idol), a small sculpture of an ancient Celtic god, dating probably from the first century CE.
Just outside of Braga is the seventh-century Visigothic church of São Fructuoso (Saint Fructuosus).
Also nearby is the impressive monastery of Tibães. This was our first encounter with one of the many enormous Portuguese monasteries.
(Others we visited include Tomar, Alcobaça, Batalha, Marfa, and Belém.) This one was said to have been able to house a thousand monks.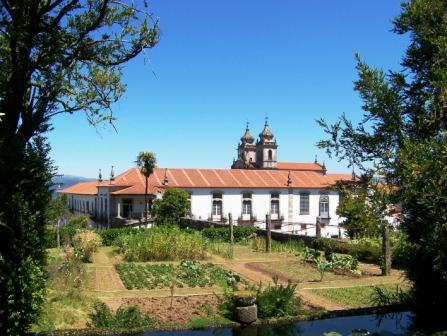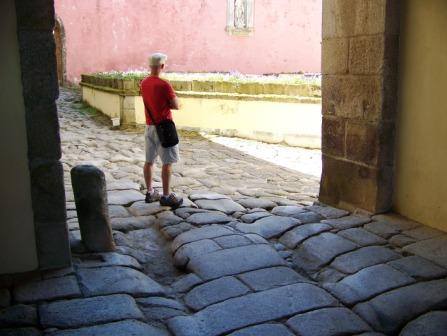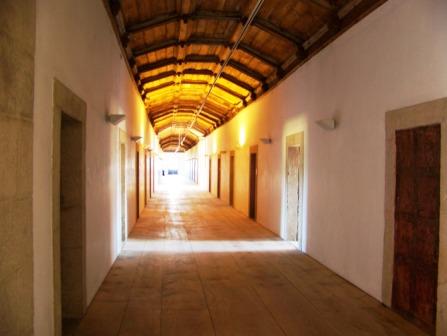 Also just outside of Braga is the mountaintop shrine of Bom Jesus do Monte (Good Jesus of the Mountain). Built in the baroque style between 1722 and 1811,
its most famous feature is a series of 577 steps on a steep stairway built up the side of the mountain, which devout Catholics used to climb on their knees.
(We drove up.) The view is spectacular. Behind the church are extensive gardens and woods, with paths, ponds, grottoes, and religious sculptures.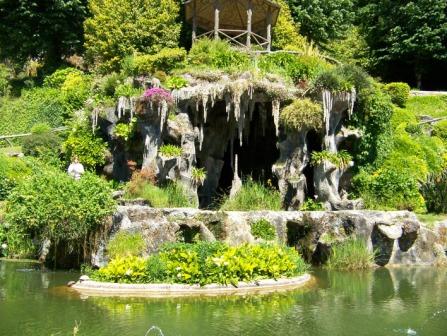 The "wedding cake" of saints, below left, is something we saw in many Portuguese churches. The scene of the crucifixion was almost life-sized.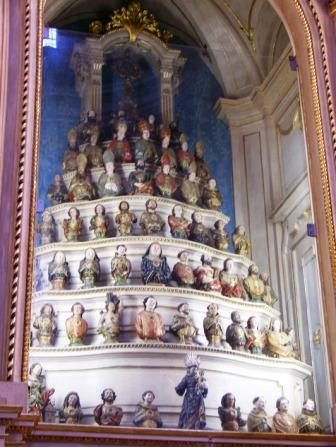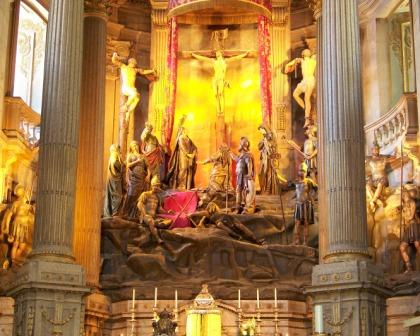 Click here to go to the next page on the list, or close this page to select another page.