Belém
Belém was built at the spot where the Tagus River empties into the Atlantic Ocean. It was ideally situated
to provide a port for the ships traveling across Portugal's empire, which at its height included Brazil and Indonesia,
Guinea in west Africa, Angola and Moçambique in south Africa, and the ports of Goa in India and Macao in China.
Some of the wealth coming in from these vast overseas possessions was spent embellishing Belém.
The former monastery of the Hieronymites was built in the early sixteenth century--and too big to fit in one photo!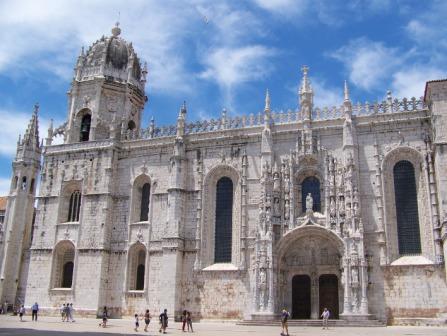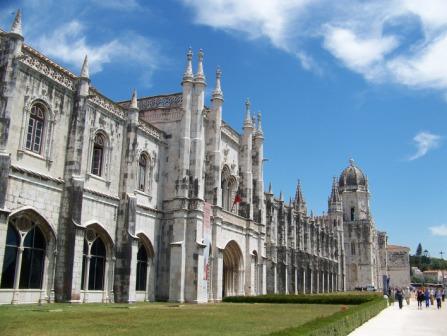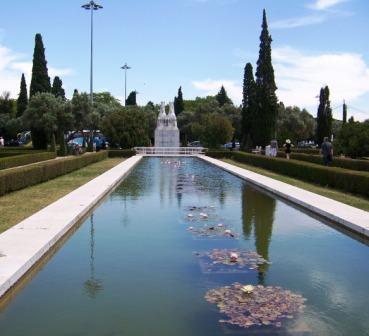 The cloister, completed in 1544, is a masterpiece of the Manueline style.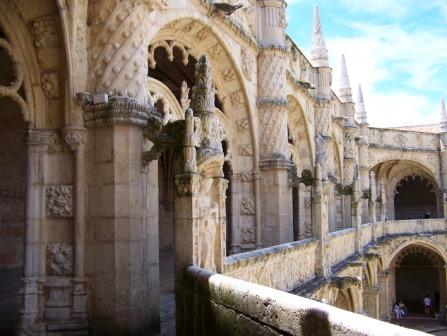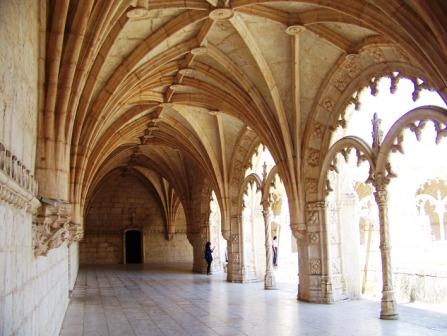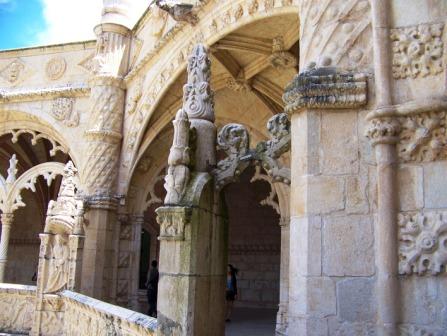 The church contains the tombs of several Portuguese kings and queens.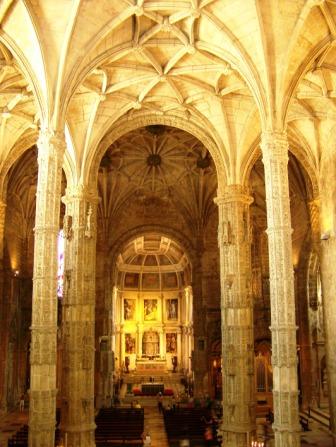 The Monument to the Discoveries was built in Belém in 1960 to commemorate the 500th anniversary
of the death of Prince Henry the Navigator, who began Portuguese exploration. Included on the monument
are many of the men who participated in the early voyages: Vasco da Gama, Ferdinand Magellan, among others.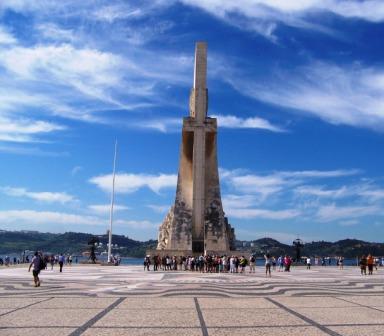 The views are magnificent from the top of the monument--even as far as the castle of Sintra.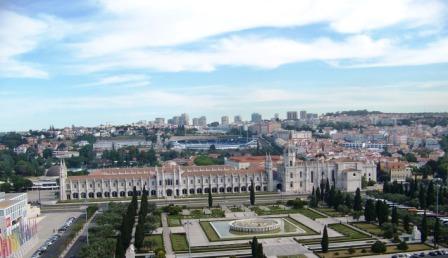 The view down to the plaza.
A funky building along the waterfront.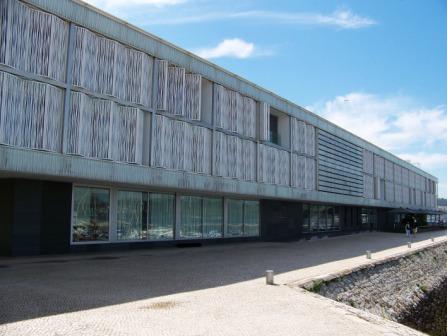 The Tower of Belem was built between 1515 and 1521 on what was then an island near the mouth of the river.
In the nineteenth century some of the shallower parts of the river were filled in, and it is now on the river's edge.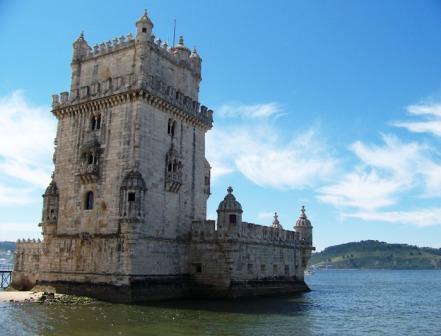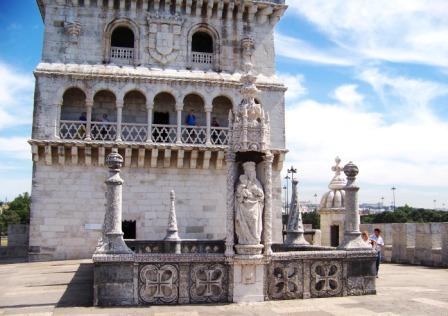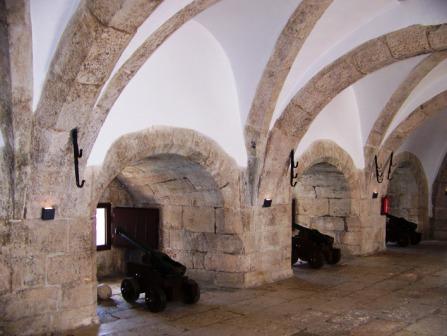 Two other modern waterfront buildings.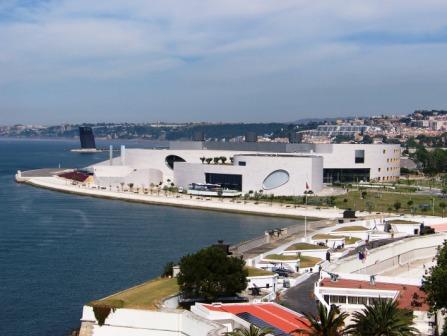 Our last stop in Belem was at the Museu nacional dos Coches (National Carriage Museum), a fascinating place.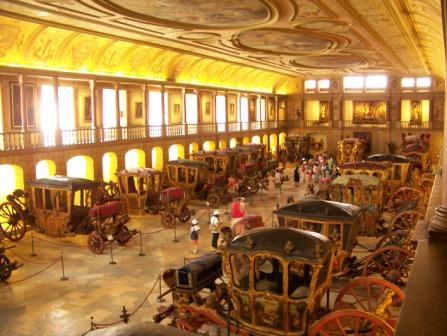 Click here to go to the next page on the list, or close this page to select another page.