Batalha
Another of the truly fascinating sites in this region was the monastery of Batalha.
It is another of the huge monasteries built by Portuguese kings, in this case,
in the fourteenth century by King John I. Its odd name derives from its dedication
as a commemoration for a victory over the Spanish kingdom of Castile in 1385.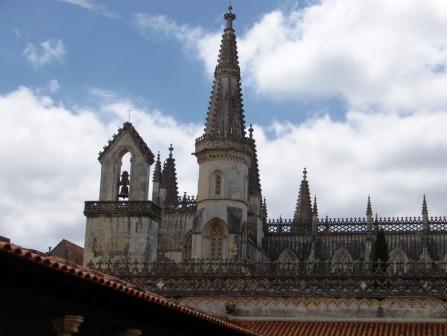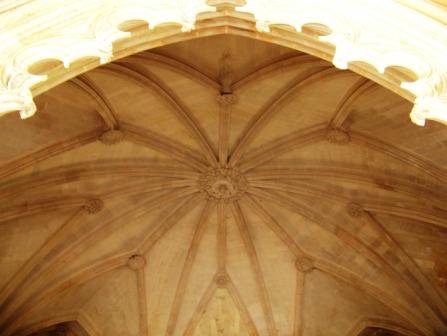 In the elegant Founder's Chapel are the tombs of King John I and his English queen, Philippa of Lancaster, with their son,
Prince Henry the Navigator (who was responsible for the beginnings of Portuguese overseas exploration).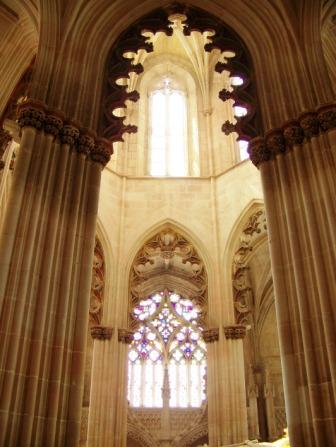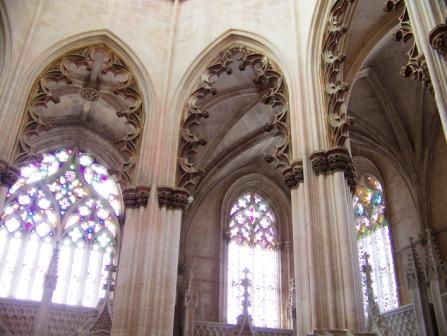 The cloister was equally beautiful, and it includes Portugal's Tomb of the Unknown Soldier.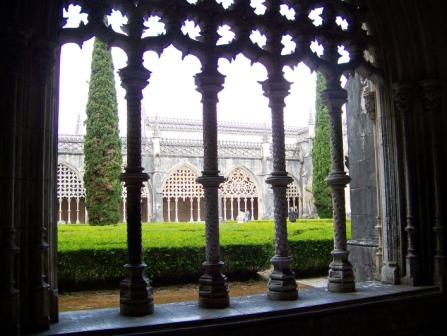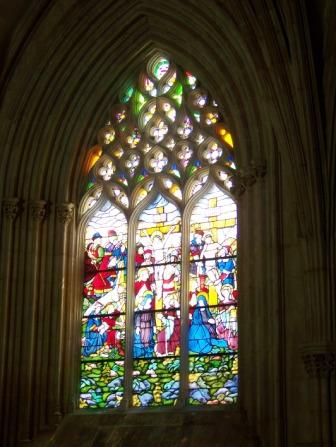 Also incredibly beautiful was the unfinished octagonal chapel, intended as a burial place for King Manuel I, but never used, and still open to the sky.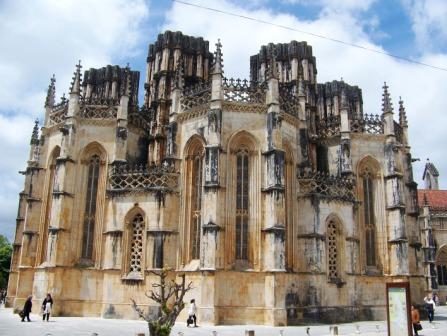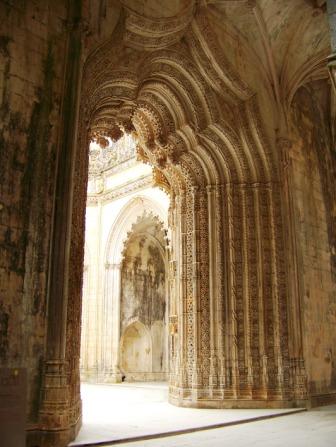 It was Sunday when we visited, and after mass had ended there was an enormous procession, in celebration of Corpus Christi.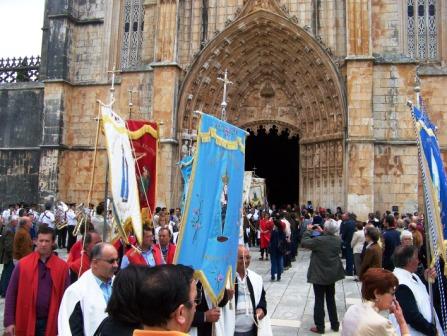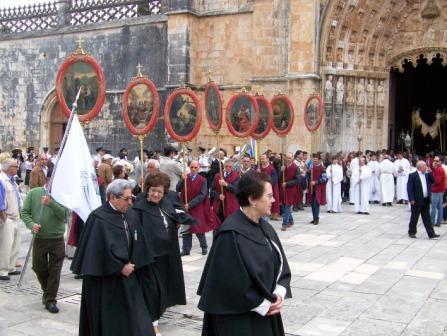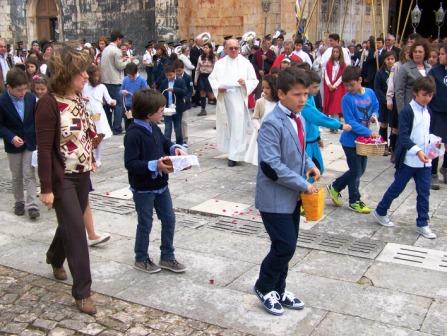 The procession included many families in traditional dress carrying bread loaves on their heads or in wheeled carts or litters.
Click here to go to the next page on the list, or close this page to select another page.