Aveiro and Nazaré
with São Martinho do Porto and Peniche
After our time in the far north of Portugal, we drove south along the coast to Nazaré. Along the way, we stopped at Aveiro.
Aveiro is an old fishing village set amid salt-water marshes through which canals have been carved out. The elaborate art nouveau buildings show
that it once flourished as a base for cod fisherman (salted cod, called bacalhau, is a staple of Portuguese dishes). It made a nice lunch-time stop.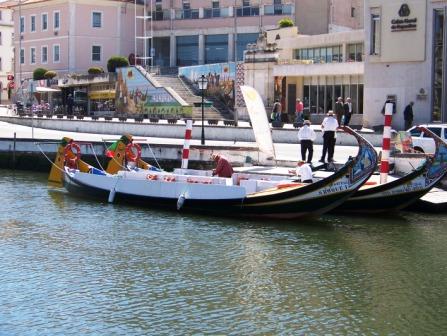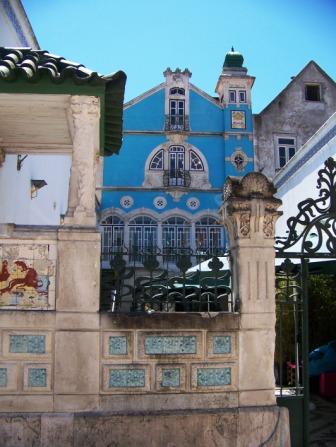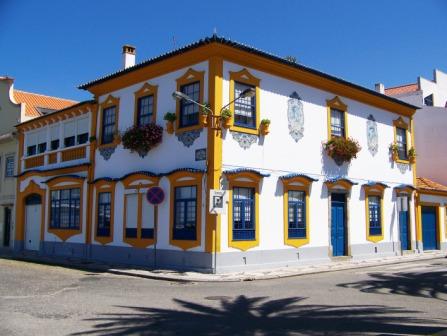 The Portuguse call this region the Costa da Prata (Silver Coast). It gets its name from the sun shimmering on the Atlantic ocean.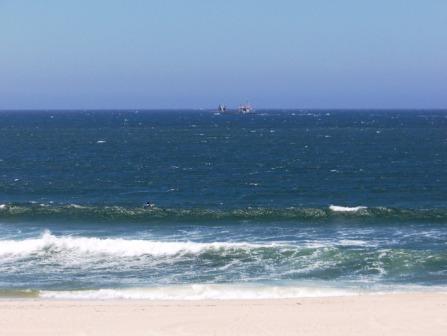 We spent five nights in Nazaré. It was also once a sleepy fishing village, but (like much of coastal Portugal) has become a vacation destination for Brits.
The lower town (above) is a warren of narrow pedestrian streets. A funicular takes you to the upper town (below).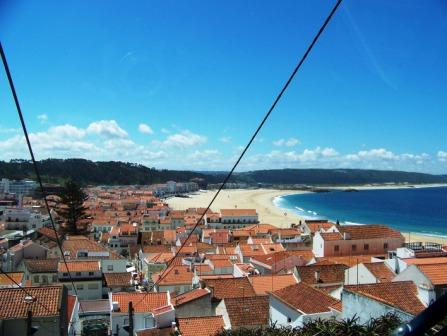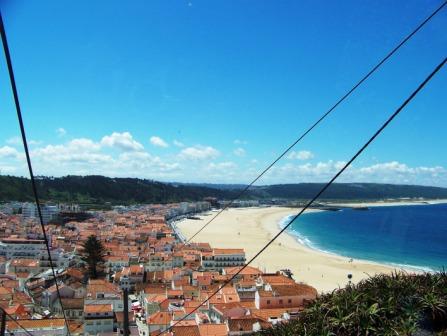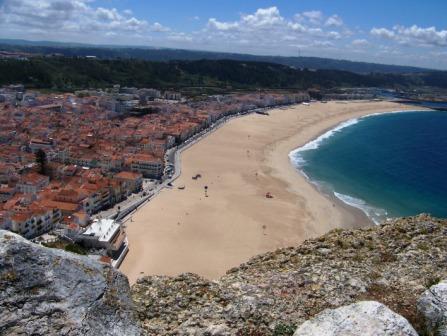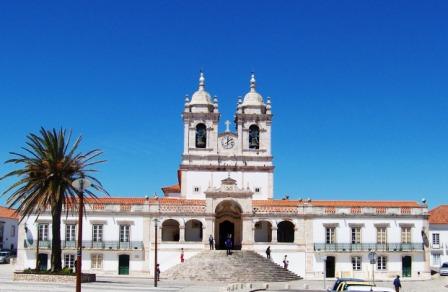 A church in the upper town commemorates the medieval miracle of Nossa Senhora da Nazaré (Our Lady of Nazaré),
who is supposed to have prevented a hunter from chasing a deer he was pursuing off the cliff to a certain death.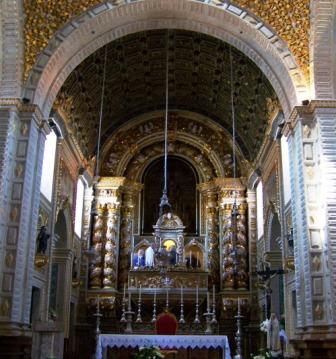 The view from our apartment, below, during the day and at night.
One afternoon we took a drive along the coast to São Martinho do Porto, an even more touristy village built around a natural bay.
Another day we drove to Peniche, a town at the tip of a peninsula sticking into the Atlantic.
Its sixteenth-century fortress was used for much of the twentieth century as a prison.
Click here to go to the next page on the list, or close this page to select another page.