Alcobaça and Fátima
with Ourém and Leiria and the Grutas de Mire de Aire
During our stay in Nazaré, we drove to some fascinating nearby destinations. The twelfth-century monastery of Alcobaca,
another of the gigantic monasteries of Portugal, was definitely one of these. The first king of Portugal, Alfonso-Henrique,
gave these lands he had conquered from the Moors to Cistercian monks. King Pedro I is buried here, alongside his lover,
Inês de Castro, who was murdered on the orders of his father since he did not consider her worthy to marry his son,
and whose corpse Pedro is said to have exhumed to crown as queen of Portugal when he later inherited the throne.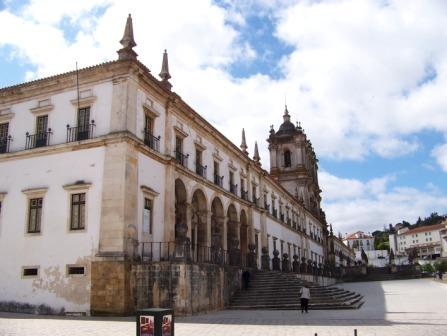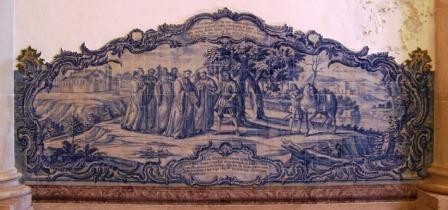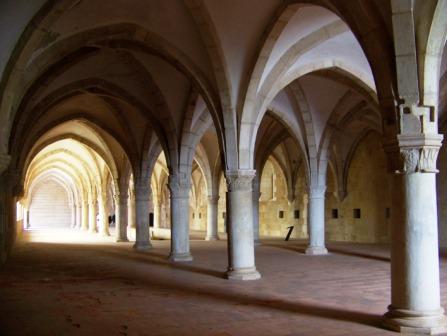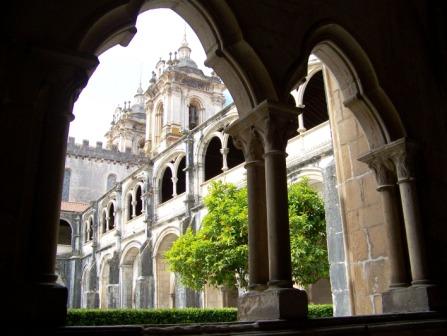 Inside the monastery was an enormous kitchen, with a huge open pit covered by a chimney, and a large pool to keep fish alive.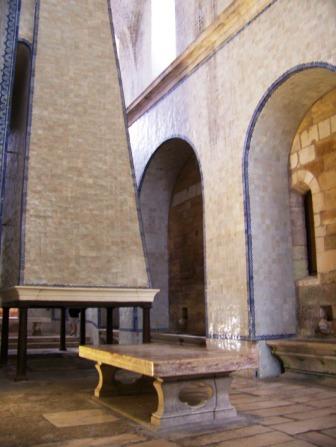 As we left the monastery, over a hundred local residents on bicycles were lined up in front of it.
A whistle was blown and they all rode off down the street, but we never did find out what was going on.
From Alcobaça we continued on to Fátima. It is one of the world's foremost Catholic shrines, and commemorates what was said to have been a series of visions
of the Virgin Mary to Portuguese peasant children in 1917. The main basilica church was built between the 1930s and 1950s, but in the 1980s a second, larger church
was built across the enormous plaza. Some devout visitors were crossing this plaza on their knees. Nearby were vendors selling all kinds of religious souvenirs.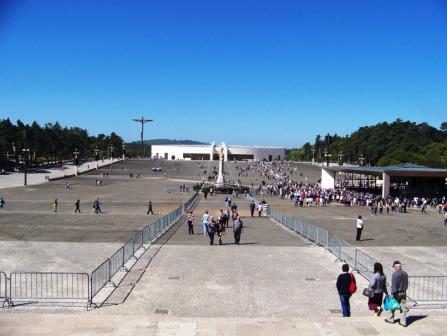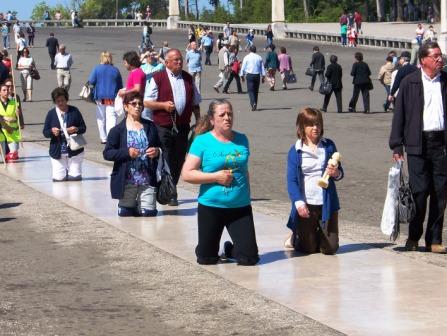 That day we had the best lunch of our whole trip, in this little village of Ourém, high on a hilltop with a restored fifteenth-century castle.
We sat in a small room with rough stone walls while the friendly waitress brought us one delicious dish after another.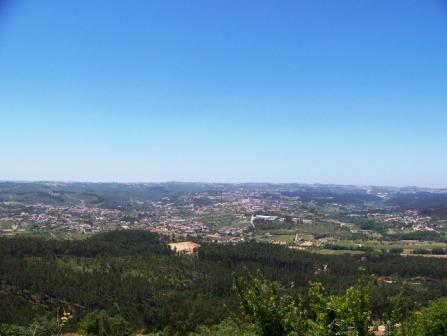 We also stopped briefly in Leiria, but there wasn't much happening there.
We also visited an interesting cave, called the Grutas de Mire de Aire.
Click here to go to the next page on the list, or close this page to select another page.