Golfo di Castellammare
After a week in Palermo, Joe and Matt met up with Brian at the airport, and we picked up a rental car. We drove to Balestrate on the Golfo di Castellammare ("Gulf of Castellammare"), where we stayed for a week. We took the commuter train back into Palermo one day, but also drove to see the sights on this page.
Our apartment was nothing special inside, but overlooked the Mediterranean Sea. We got a bit carried away taking sunset photos!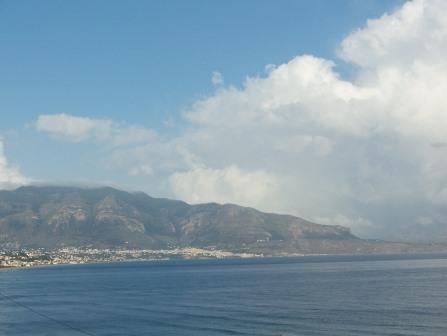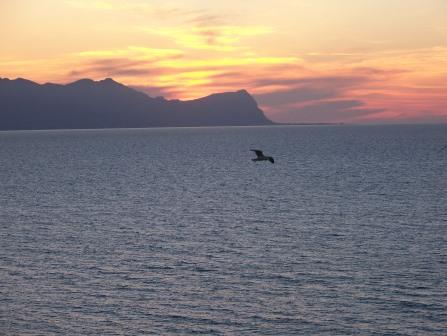 The linked photos above and below show our vista down the gulf!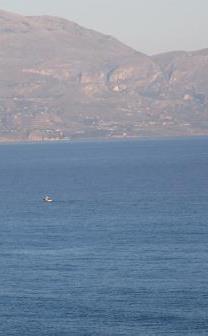 One afternoon we drove down to the public beach at Balestrate and just relaxed.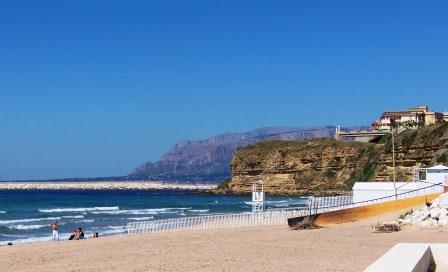 Here below is the view to our side of the gulf from Scopello on the far side.
One day we drove to Segesta, the ruins of an ancient Greek colony on Sicily. One of the highlights is a hilltop temple built in the fifth century BCE.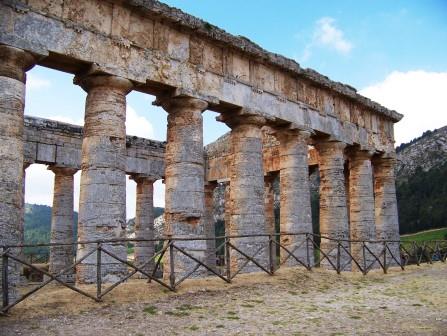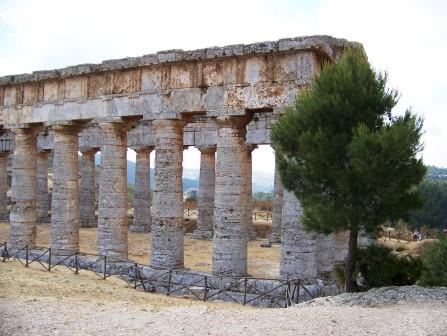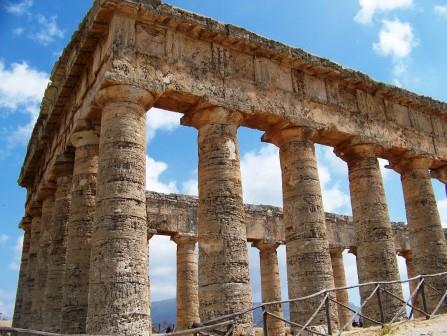 On a neighboring hill is the rest of the ancient city, with expansive views in all directions, including back to the temple.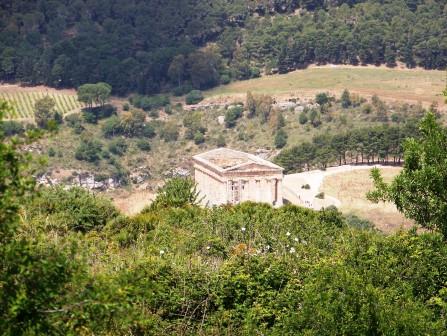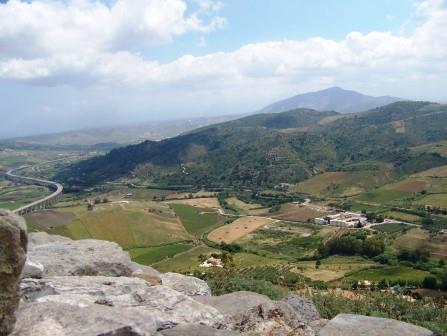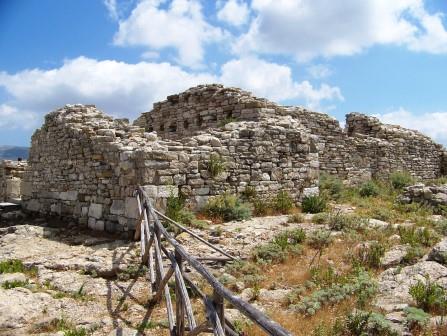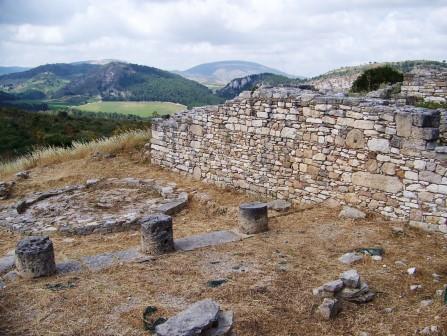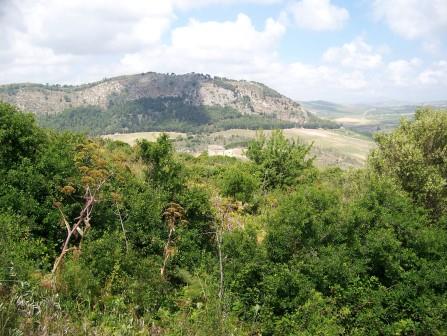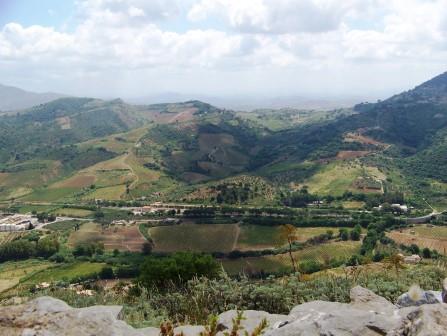 Next to the ruins is a theater from the third century BCE, overlooking the amazing view.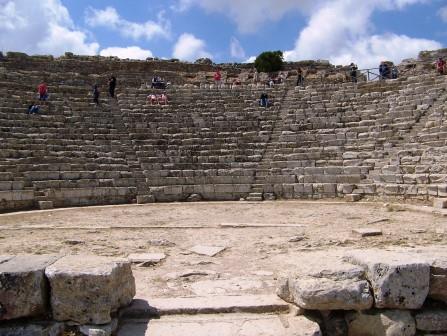 From Segesta we drove to the coast and the fishing village of Castellammare del Golfo.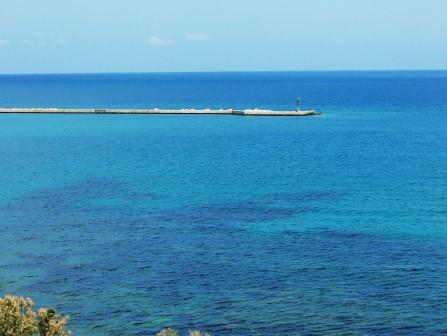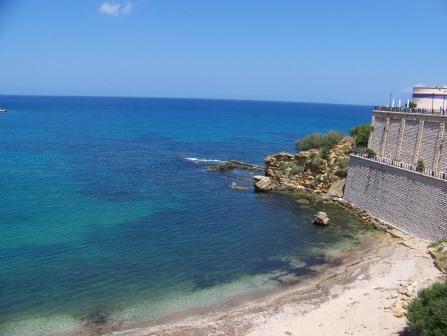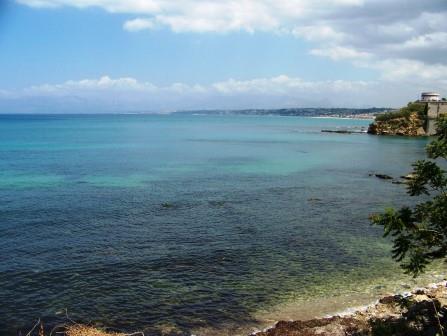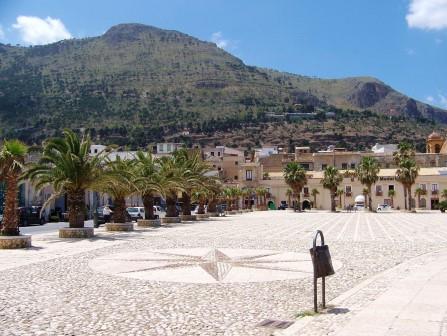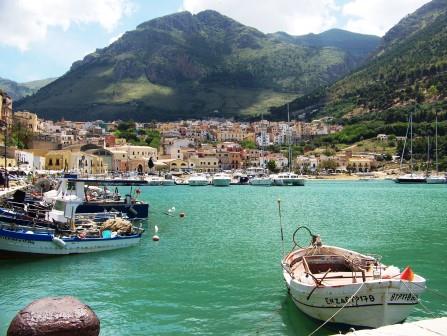 Another day we drove into the mountains and the town of Monreale. Its main sight is a Norman era cathedral from the twelfth century.
The interior glows with mosaics in a Byzantine style, depicting the Christian saints and scenes from the bible.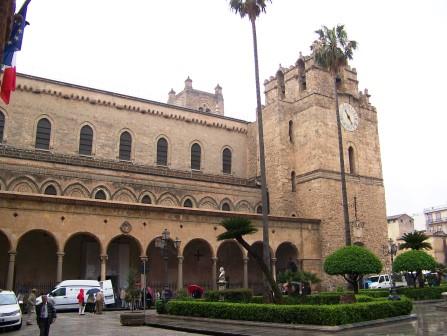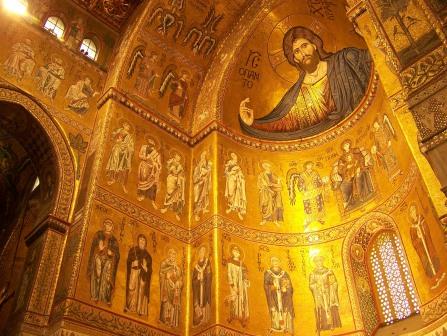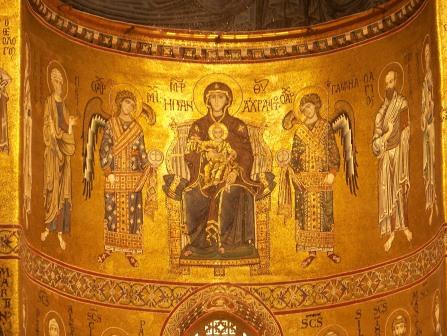 Some of the remains of King Louis IX of France, Saint Louis, are buried here--since he died on Crusade in North Africa in 1270.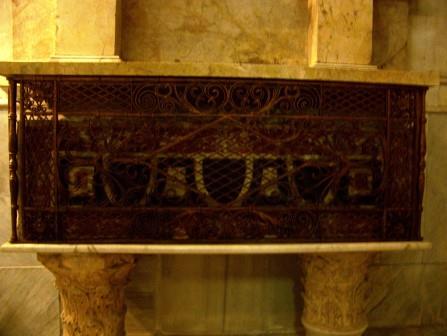 Close this page to go back to the main menu for Sicily.