Siena
Siena, like Rome, is built on seven hills. That means a lot of walking up- and downhill,
but there are some incredible views afforded by these hills. We spent an afternoon in Siena.
As we arrived in the city we stumbled upon this parade of about twenty young men,
all in colorful Renaissance costume, some beating drums and others waving banners.
We never did find out the significance to the event, but they marched around the city
for quite a while, so we encountered them several times in the course of the afternoon.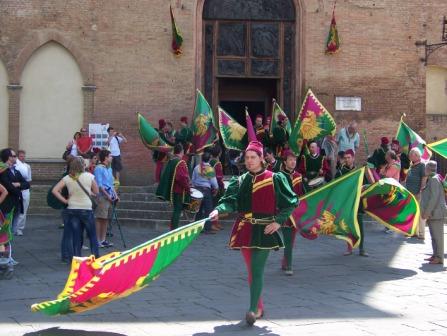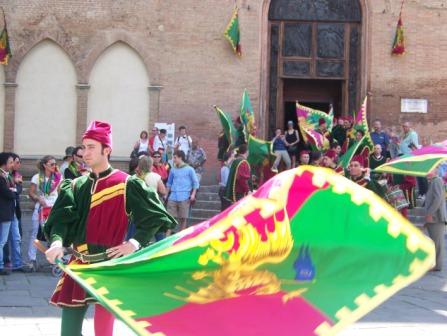 We walked in and around the narrow streets to our first stop, the former home of
Saint Catherine of Siena, now a church with a graceful loggia surrounding an open courtyard.
At the heart of Siena is the beautiful sloped and shell-shaped main square called the Piazza del Campo.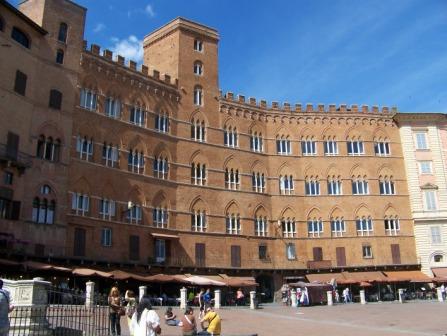 It was built in the twelfth century, and is the site of the famous Palio held in Siena since the Middle Ages,
when the different districts of the city compete each year through a horse race around the square.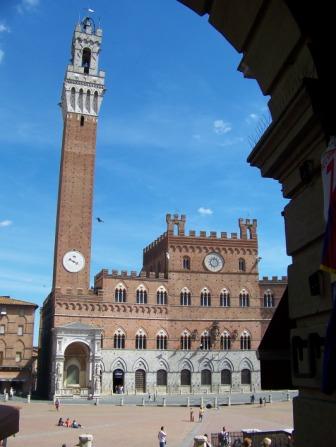 The centerpiece of the square is the Palazzo Pubblico or city hall, completed in 1342.
(Its tower is 102 meters or 330 feet tall.) Sadly, it was closed the day of
our visit, so we weren't able to see the famed medieval frescoes inside.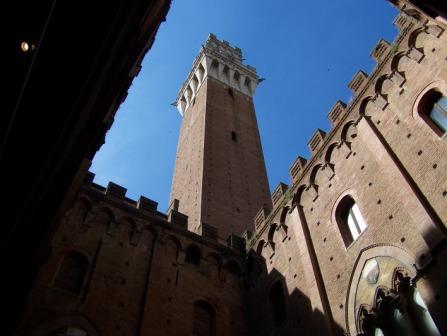 Another appealing feature of the square is the fifteenth-century fountain called the Fonte Gaia,
which still brings fresh water into the city from the hills beyond by means of an aqueduct.
A few blocks from the square lies the cathedral of Siena, built between 1136 and 1382.
In typical Tuscan fashion, it is covered in bands of white and black stone. As immense
a structure as it is, however, it was supposed to have been much larger--and then the
Black Death hit and these plans were abandoned. What is now the nave or main branch
of the church that you see below was originally intended to be a transept or side arm to it.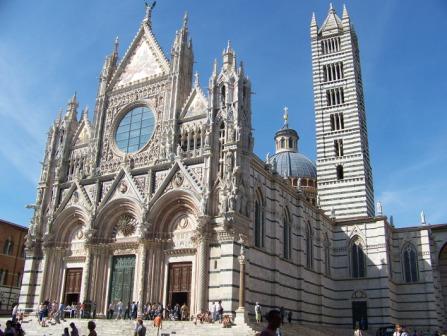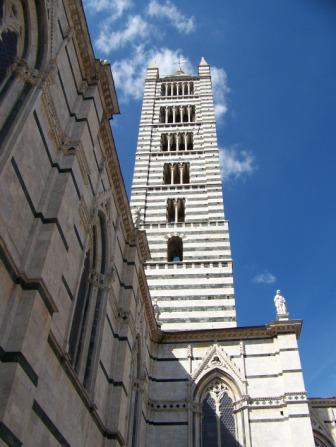 Still, the church is impressive both inside and out: the bands of
white and dark stone continue on the columns and walls inside.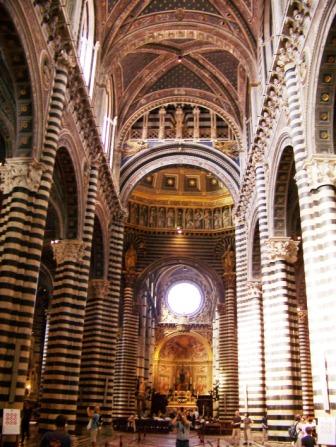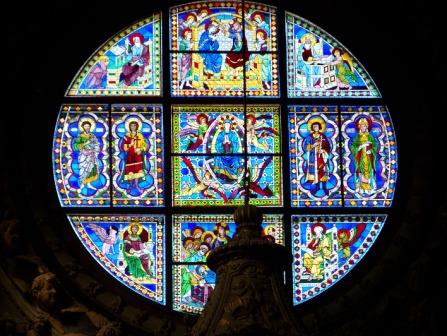 Along one side of the church is a beautiful Renaissance chapel with frescoes
that depict scenes of the life of Pope Pius II, born in Siena in the fifteenth century.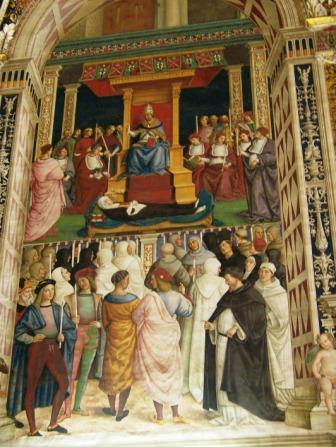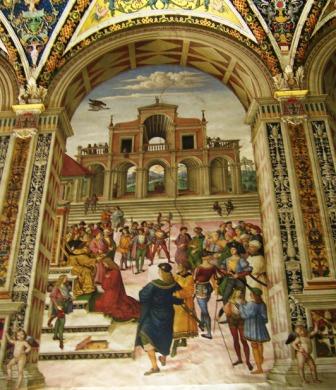 Click here to see our photos of San Gimignano and Monteriggioni, two small towns near Siena.
Click here to see Matt's photos of Siena from his visit there in 2005.
Close this page to return to the map of Italy, then click on another image to see other photos from this trip.