Pisa
The main attraction of Pisa is of course its leaning tower. Begun in 1173, it began to lean (because of the sandy
ground underneath) even before it was completed, and you can see how already an attempt was made to straighten
it out by changing the angle of the top half. It continued to lean, though, until stabilized just recently in 2008.
The tower is one of several remarkable buildings clustered in an open area called the Campo dei Miracoli.
They include the cathedral of Pisa, built in the eleventh century, and the circular baptistry, built in the twelfth.
The leaning tower is the bell-tower for the cathedral.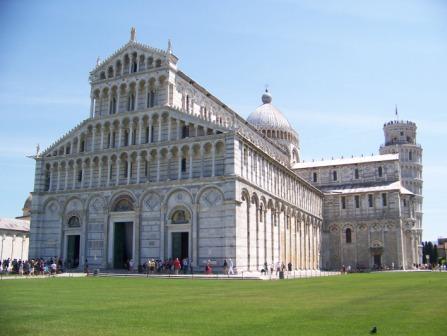 The interior of the cathedral is impressive, with alternating bands of white and dark marble.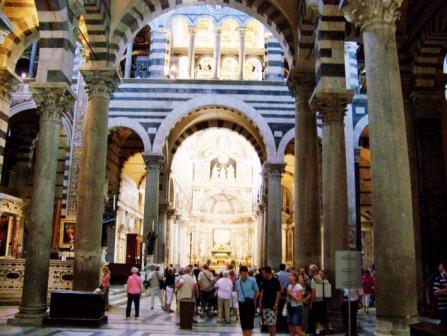 Among the artistic treasures within the cathedral is this mosaic from the late thirteenth century.
We toured the baptistry, too, and climbed to the top of the dome.
There are intricate medieval mosaic designs on the bapistry floor, and a baroque fresco in the dome.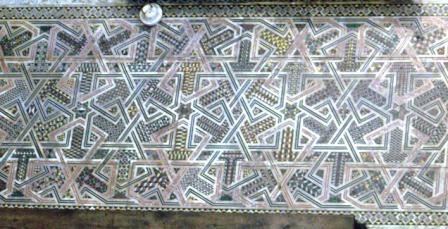 Also in the Campo dei Miracoli is a huge mausoleum called the Camposanto, built in the thirteenth century.
It is filled with the funeral monuments of many centuries, and the walls are covered with beautiful medieval frescoes.
After touring the Campo dei Miracoli, we wandered through old Pisa to the river and back.
While there wasn't much else that was as spectacular, it was still a very pleasant walk.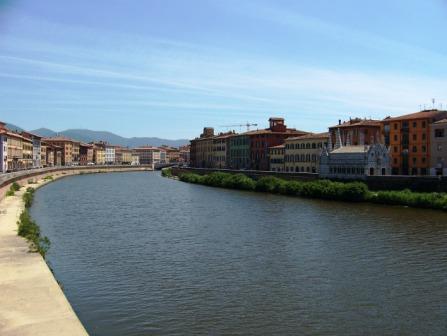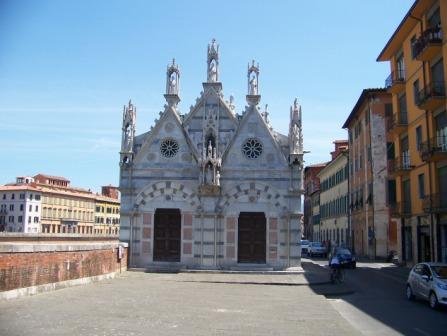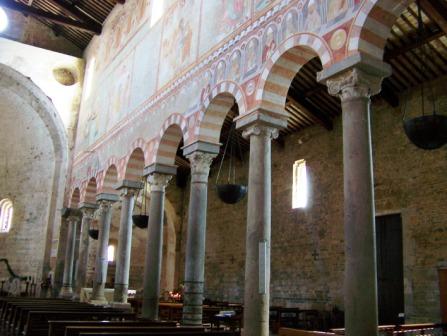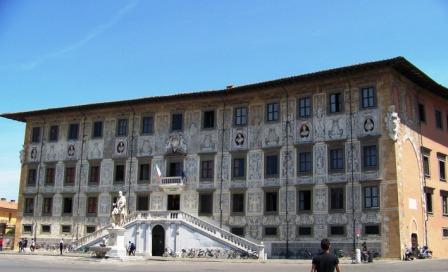 Click here to see our photos of Lucca and Montecatini Terme, both near Pisa.