Orvieto
We began our trip in Orvieto, a couple of hours' drive north of Rome.
The glory of Orvieto is its medieval cathedral, built in the Italian Gothic style.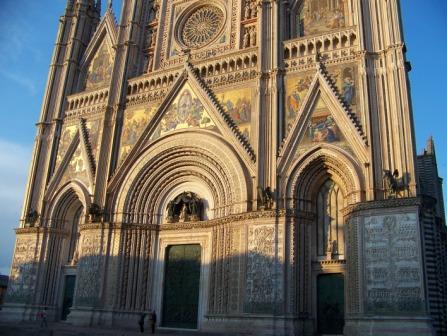 Facing west, it is particularly spectacular late in the day when it seems to glow.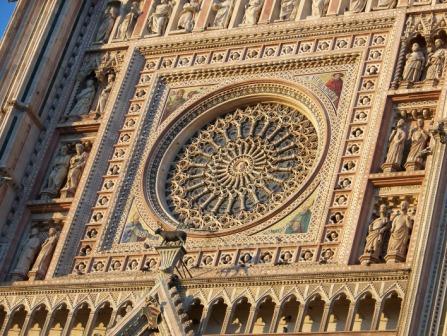 We spent two nights there, in a Catholic religious house, formerly
a residence for priests but now an inexpensive place for tourists.
Our room looked out to the edge of town in one direction,
and to the side of the cathedral in the other direction!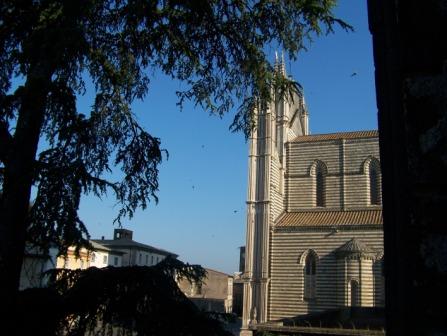 In other words, Orvieto is quite small, and situated on a high hilltop.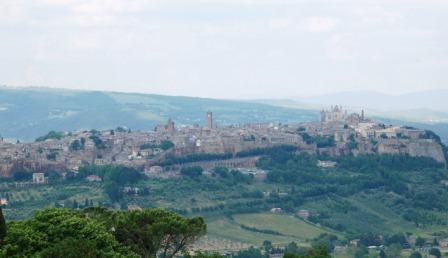 The view from the edge of town over the valleys beyond is beautiful.
Another impressive sight is the medieval town hall, built to serve also as a fortress, if needed.
In the sixteenth century, a huge well was dug through the hill so as to provide water to the town if it were ever beseiged.
The well is designed with two sets of steps so that those going down to the well would not have to cross paths with those coming back up!
Orvieto has been inhabited since the time of the ancient Etruscans,
the people who inhabited the region before the Romans, and evidence
of their presence survives in the ruins of a temple within a public park.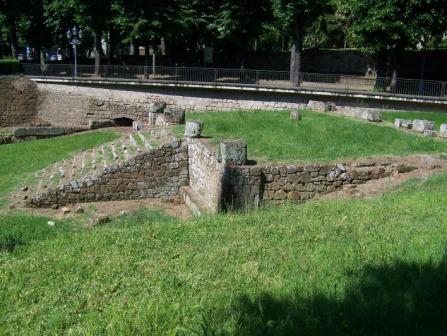 Click here to see our photos from the towns around Orvieto.
If you like, also click here to see the photos from Matt's trip to Orvieto in 2005.