Gubbio
The medieval town of Gubbio on the northern edge of Umbria was another favorite.
It is set on a steep hill so there are stairs everywhere, but the views make climbing worth the effort!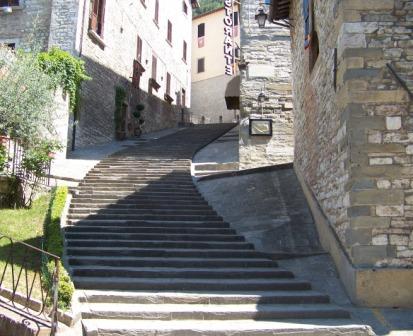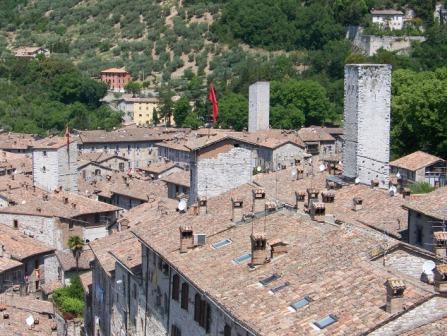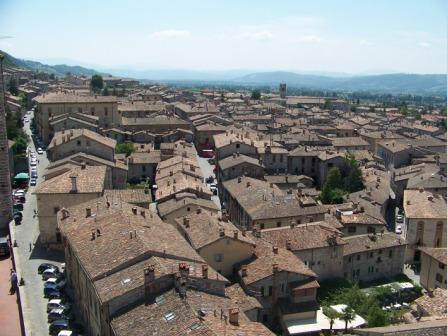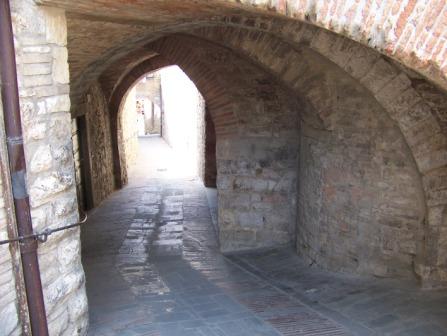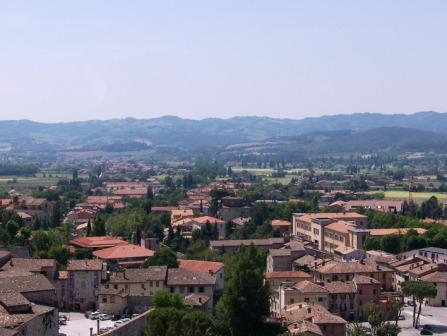 At the center of town is a large open square, on one side of which is the magnificent medieval town hall (now a museum of Umbrian history).
A film crew was shooting a scene for an Italian television show in the square--a police drama of some sort.
Farther up the hill is the former palace of the Dukes of Gubbio, with its gardens, now a museum of fine arts.
We wandered around the town, admiring the sights: the lush interior of a medieval church
(below left), or the crisp line of columns to a portico for the medieval market (below right).
Click here if you'd like to compare the photos to those of Matt's trip to Umbria in 2005.


Or close this page to return to the map of central Italy and select another image to see more of our photos from this trip.