Santorini
We spent our last three days in Greece on the tiny island of Santorini, also called Thira.
It is a cluster of islands centered on a still active volcano. The volcano erupted in about 1500 BCE,
destroying the core of what was then a single larger island, and sending tidal waves across the region.
It may have been this tsunami that helped to bring an end to the Minoan civilization on nearby Crete.
The whole event may have given rise to the legend of Atlantis, a civilization destroyed by catastrophe.
Santorini is famous for its brightly painted houses and blue-domed churches, and we certainly saw many of those.
Santorini is even more famous for its villages perched on the edge of the cliffs that look into the caldera formed by the ancient volcanic eruption.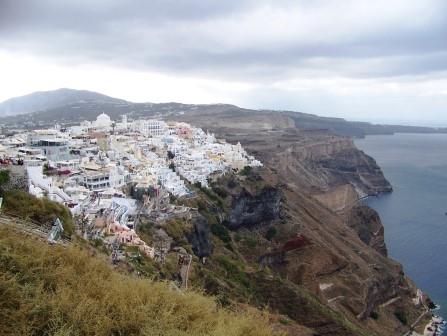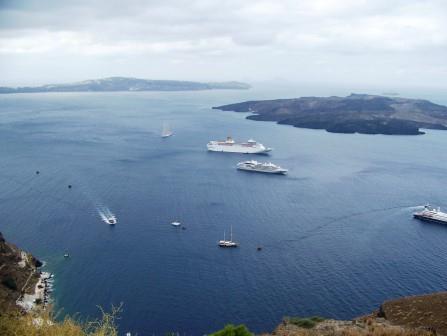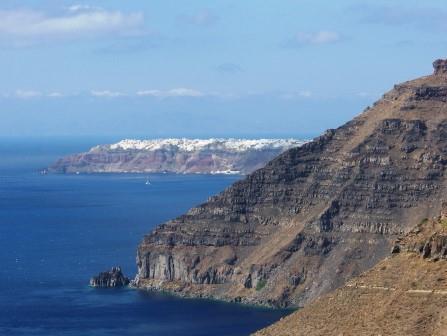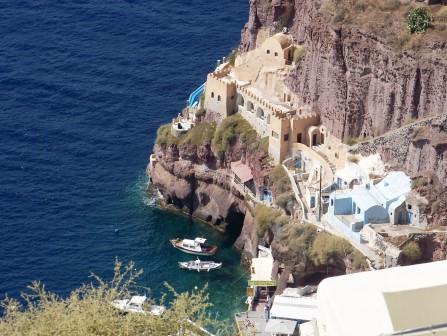 Fíra is the biggest of these villages, and we spent a morning wandering its narrow pedestrian streets.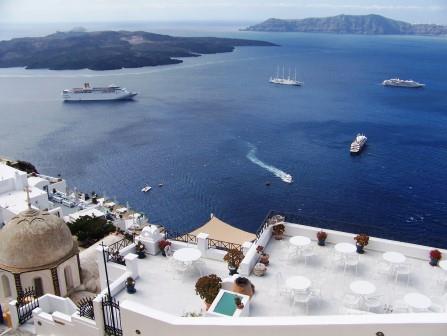 Fíra has two small archeological museums that display the ancient treasures found on the island.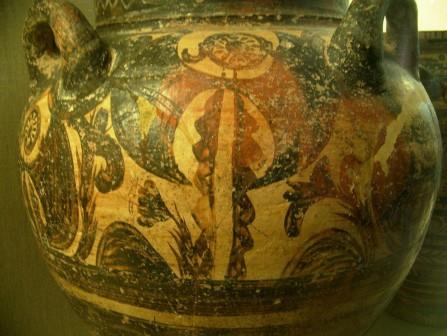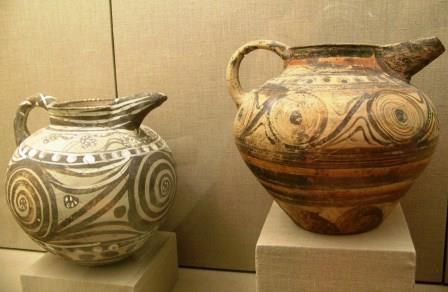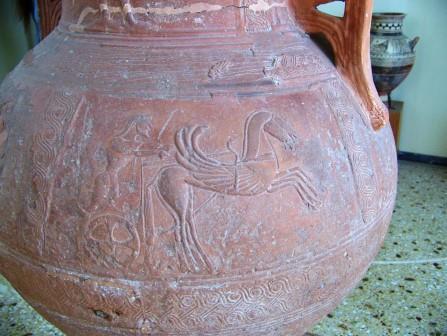 Even more picturesque is the village of Oía, on the northern end of the island, where many tourists go every night to watch the sun set over the caldera.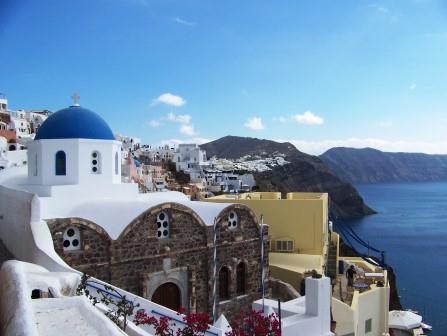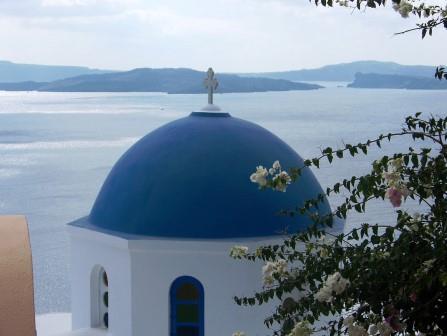 The village is now filled with luxury boutiques, art galleries, and hotels where only "the rich and famous" can afford to stay.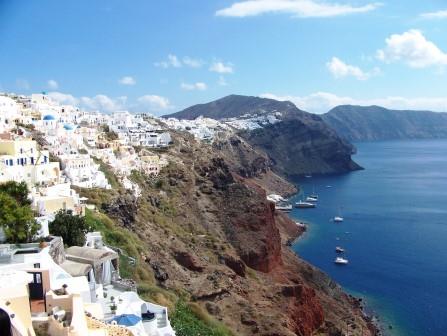 Still, it is possible to wander along Oía's pedestrian streets and admire the gorgeous views.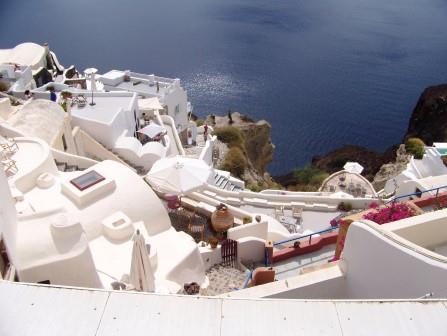 Adding to the charm of the sights is an old windmill--and, believe us, Santorini has the wind to power it!
Click here to see more photos of Santorini