Crete, continued
After four nights near Heraklion, we headed westward.
We stopped for lunch at Réthymno, which turned out to be one of our favorite stops of the trip.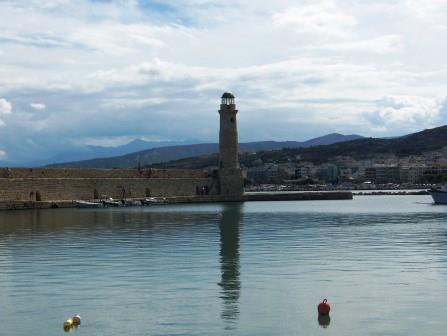 It is set around a natural harbor, guarded by a tall lighthouse that dates from the Venetian period of Crete's history.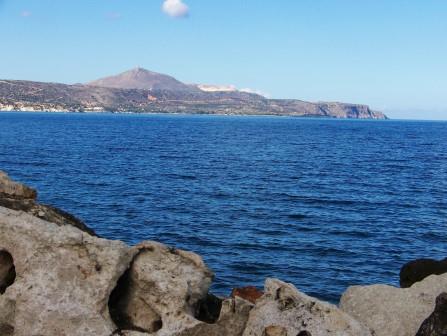 The old town is a tangle of narrow streets, with restaurants and shops selling local products.
There are many signs of the Turkish period of Crete's history, including a fountain (below left) and a mosque (below right), now a concert hall.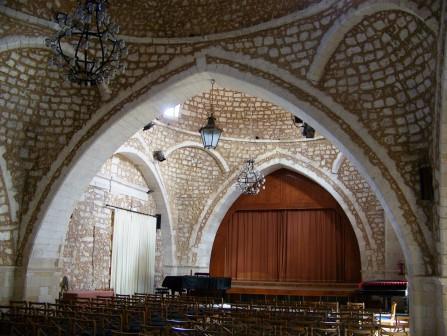 Overlooking the old town and facing out to sea is the massive Venetian fortress.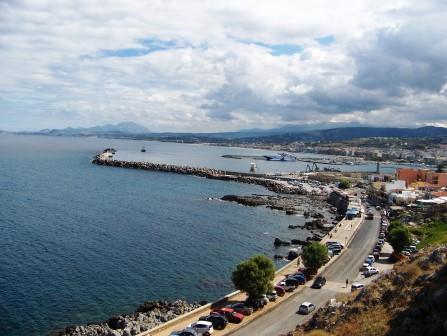 Within the mostly open area inside the fortress is a mosque.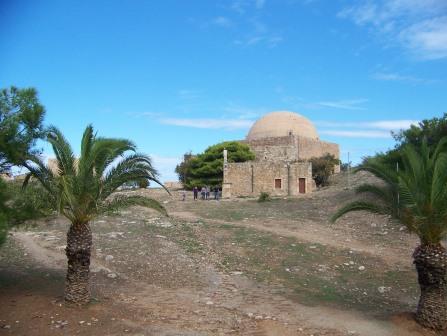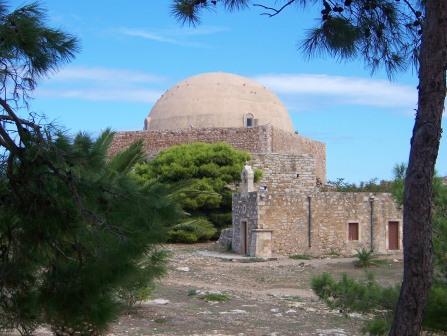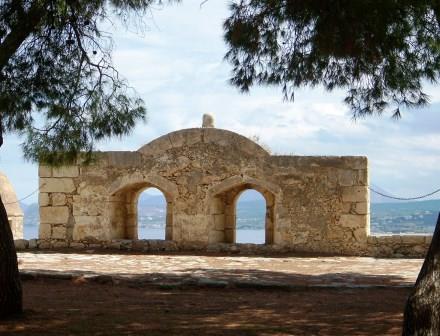 It was a beautiful day, and the views from the fortress were truly awesome!
We continued west, and stopped briefly at the Ottoman fort at Aptéra. It is not open to the public, but there are incredible views from its perimeter.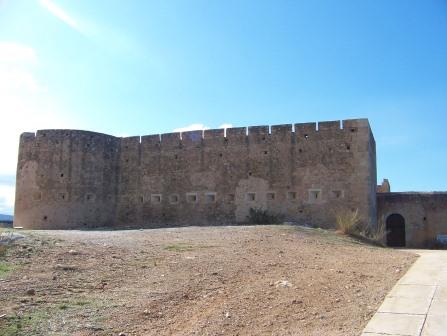 Aptéra is the upper fortress; there is also a lower fortress called Izzedin.
Aptéra is also the site of an ancient Minoan and Greek settlement, though little has survived of it except these walls.
From there we drove to Plataniás, the seaside town where we stayed for two nights.
The town itself was fairly ugly, but our apartment was beautiful, set on the cliff edge, with astounding views over the town to the sea.
Here is a panorama of the whole view we enjoyed!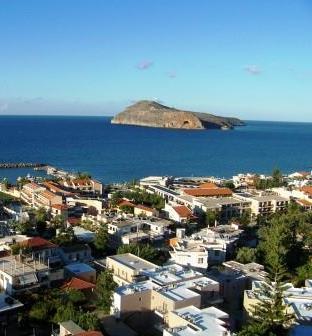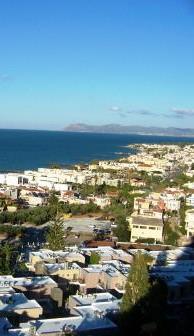 We especially enjoyed watching "our" little island--called Goat Island by locals--as it changed hue and was differently framed by clouds.
We were told that pirates used to hide behind it, and then come out to intercept ships arriving at and leaving the nearby port of Haniá.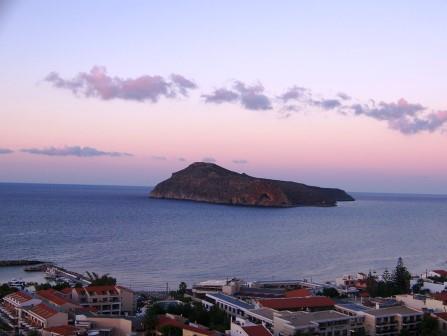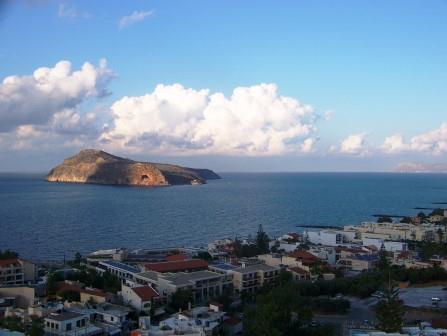 At night even the ugly resort town looked beautiful!
During our full day in the area, we drove into the mountains for a wine tasting and lunch.
The traffic was occasionally "stop and go"!
The farther inland we got, the higher up we climbed, until we had magnificent views over the whole of the region!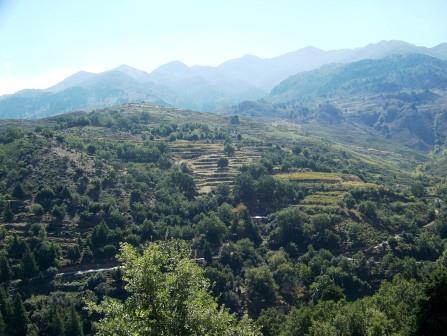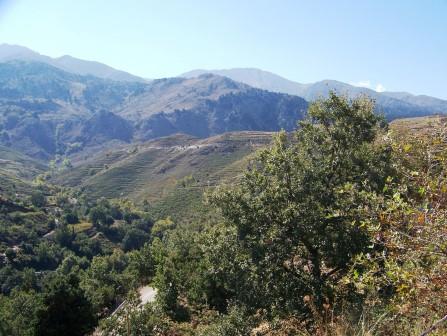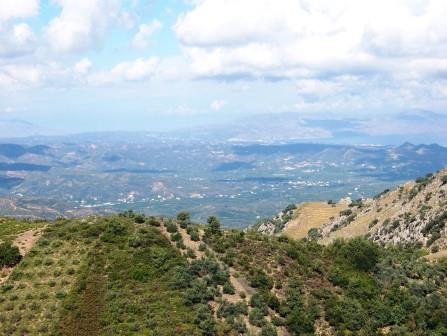 The lunch wasn't much, sadly, but we enjoyed the wine tasting and the tour of the winery.
Our second day, before we left, we spent much of the day in Haniá.
It is another Cretan city marked by its Venetian and Ottoman history.
It was incredibly pleasant to stroll around the old harbor of Haniá, along a broad waterfront piazza, looking out at the lighthouse.
Inland from the waterfront were lots of charming streets.
There we also saw a literal "sign of the times": a banner, attached to the old city walls, welcoming the many illegal immigrants
from Syria who had been using small boats all summer long to land on the Greek islands and claim refugee status.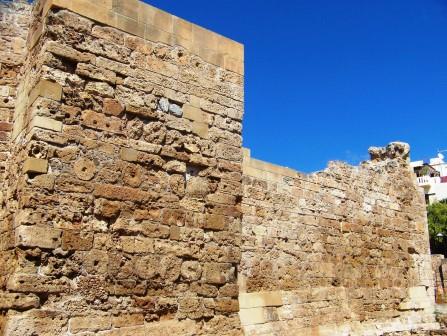 Before leaving Haniá and--regrettfully--Crete, we stopped to walk around a park set on a high hill above the city.
Close this page to see more photos of our trip to Greece