Athens, continued
While in Athens we visited the new Acropolis Museum, which had not yet opened when we were there before.
All but one of the original caryatids are there, and the decorative elements from the Parthenon (except the Elgin Marbles).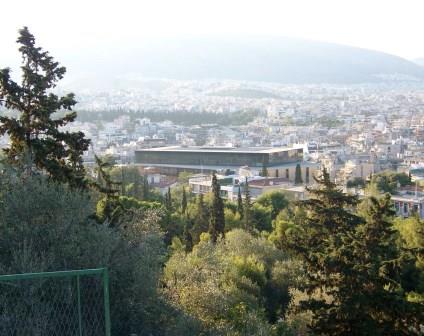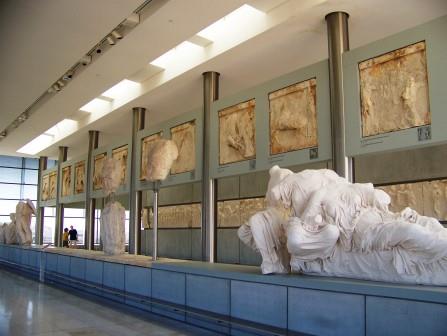 The district around the Acropolis Museum is quite ritzy.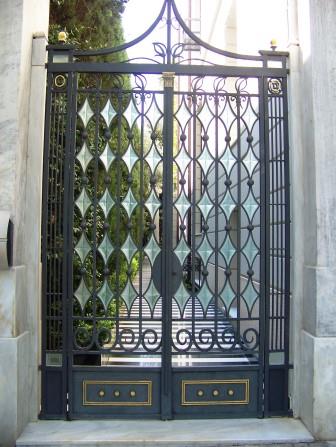 Also in the old part of Athens are monuments left by the Romans.
They include: a monumental archway that served as a city gate in the Roman era,
another monumental gateway that was the entrance to the Roman forum,
and Hadrian's Library, only one wall of which survives.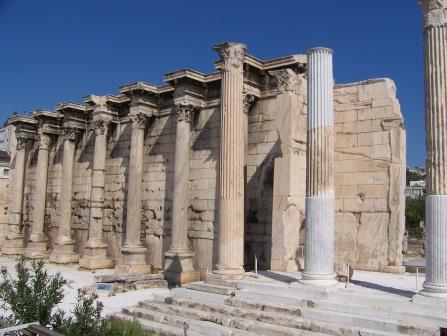 The best of the Roman monuments are the ruins of the astoundingly tall Temple of Olympian Zeus.
You can see the Acropolis in the distance.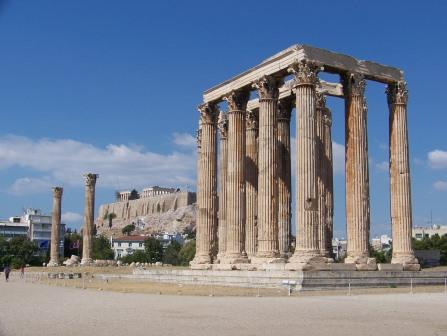 The Agora was ancient Athens' downtown.
Here's what it looked like in antiquity:
and here's what it looks like today.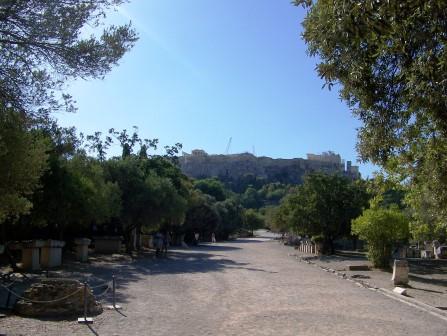 The only ancient building that still stands is the Temple of Hephaestus.
It is very similar to the Parthenon, but smaller, and built a few years earlier, maybe as a "rehearsal" for the larger construction.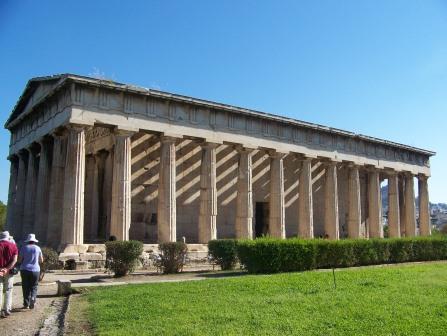 Nothing survives of the Odeon of Agrippa, built by the great Roman general under Caesar Augustus,
except these pillars with carved giants and tritons, that once formed the entrance to the building.
The ancient Stoa of Attalus was rebuilt in the 1950s, and houses a museum.
On display in the museum were a number of heads of statues, mostly of men, all from the third century CE.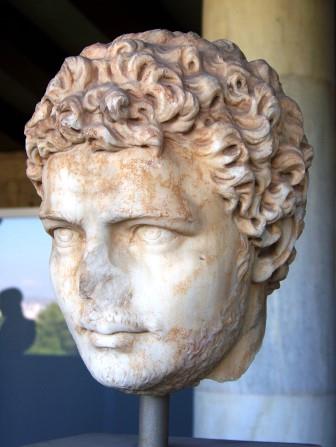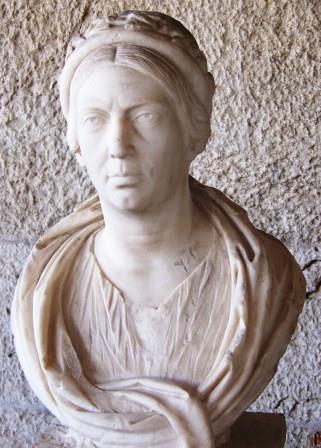 Not much was built in the Agora after the end of antiquity, with the exception of this Byzantine church,
called the Church of the Holy Apostles, and built in the tenth century CE.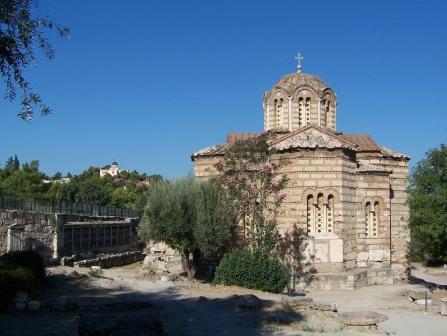 The oldest districts of Athens are called Monastiraki and Plaka.
They offer interesting sights, like the eighteenth-century Tzistarakis Mosque (left), built when Athens was part of the Ottoman Empire,
and the eleventh-century church of Panagia Kapnikarea (right), built when Athens was part of the Byzantine Empire.
The old cathedral of Athens--an incredibly small structure--also dates from the Byzantine era.
Before leaving Athens we stopped at the National Archeological Museum.
It contains artifacts from many ancient periods and places, including:
wall frescoes from ancient Santorini,
sculptures from archaic Greece,

sculptures from classical Greece,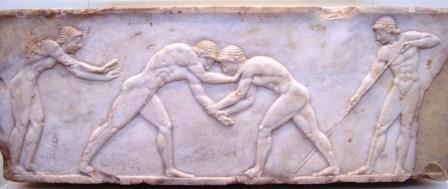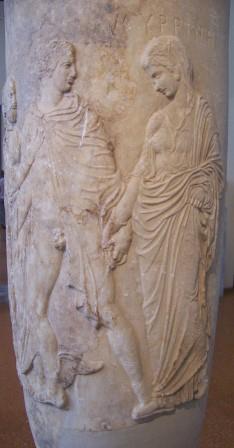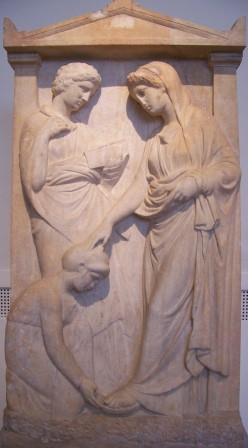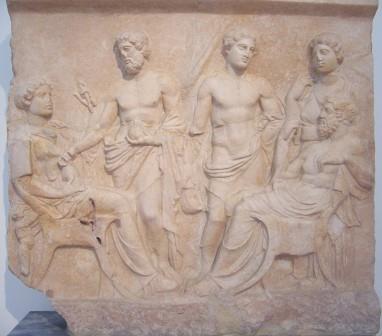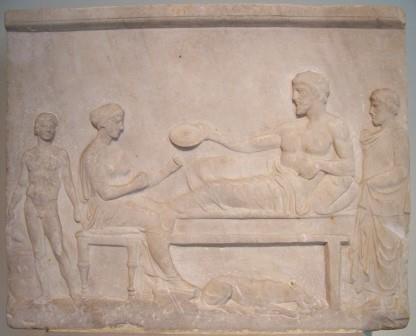 sculptures from Greece in the Roman era,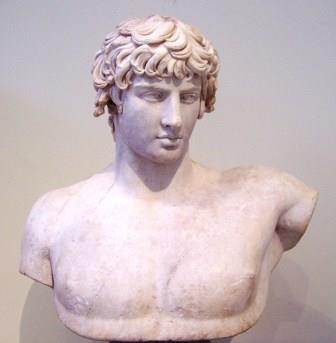 and even some nineteenth-century paintings, showing what Athens looked like
before it became the capital of the modern nation of Greece.
Close this page to see more photos of our trip to Greece