The Mani Peninsula
One of our day-trips from Gytheio was to the Mani Peninsula that juts out from the southern coast of the Peloponnesos.
Among its main attractions are the Pyrgous Dirou caves. Parts are flooded by an underground river, and rowboats escort you through them.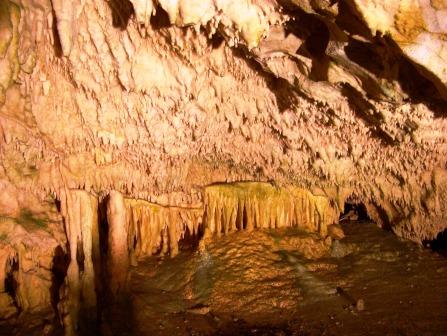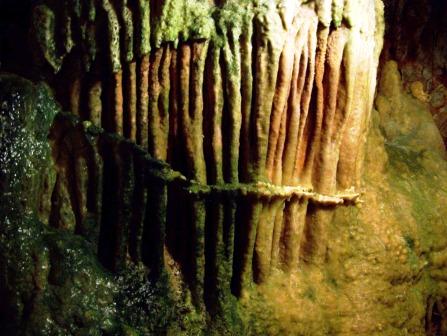 The Mani Peninsula is a rugged and barren landscape. It was never very good for agriculture, so the people who lived there survived by fishing,
and often supplemented their income through piracy, by raiding ships traveling around the Peloponnesos between Italy and Greece.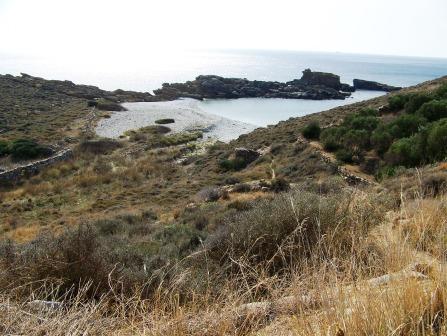 But the peninsula is surrounded by a georgeous rocky coast and the blue waters of the Mediterranean.
The Mani Peninsula is known for its traditional building style of rough stone and towers.
In the twentieth century, most of the population of the Mani Peninsula left, moving either to Athens
for work or emigrating to the Americas. As a result, many of the former villages lie abandoned.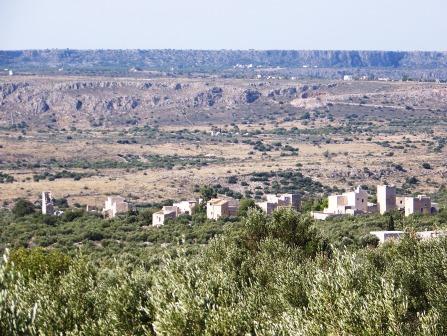 One of these villages, Vatheia, was purchased by a company that intended to renovate it as a luxury spa resort.
That never happened, though, and the town remains deserted except for a couple of inhabited houses.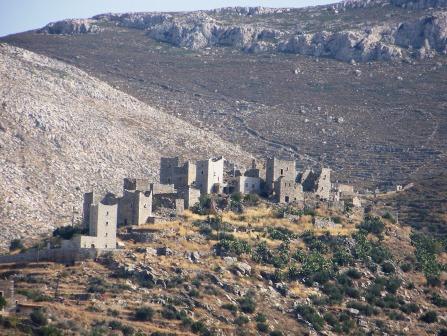 We had fun wandering the empty streets and half-collapsed houses.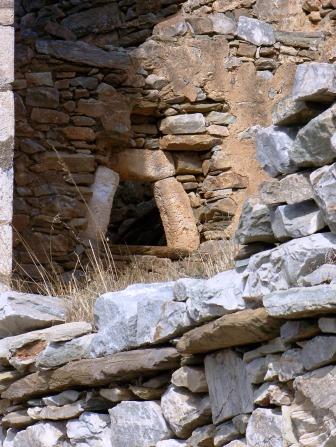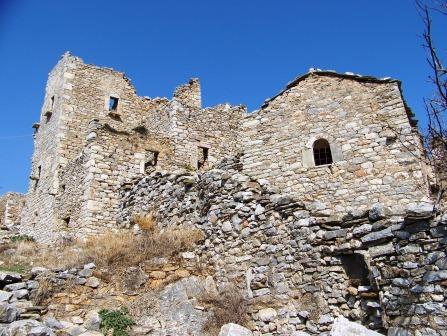 The southermost tip of the peninsula, only a few miles wide, has some of the most spectacular scenery.
Near the southern tip we found a small restaurant, fairly deserted, and ordered fresh squid. We got squid--a whole one each--and they were delicious!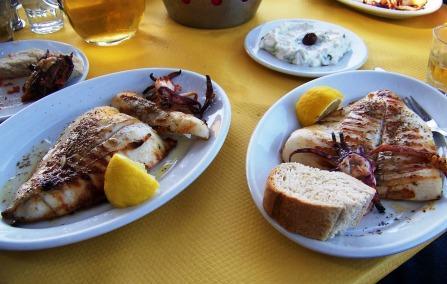 Click here to continue with Sparta and Mystras.