Amiens and Picardy
Amiens, the former capital of the old French province of Picardy, is a sizeable but fairly quiet city.
We drove there from the Paris airport in the morning after we landed, about a two-hour drive.
Then we parked and spent the afternoon wandering the city center. Much of it was
destroyed during both world wars, but there are still charming sections,
especially along the Somme River that flows through the city.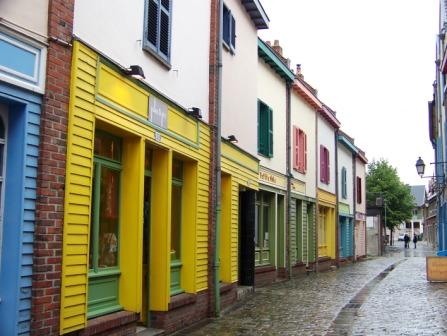 The glory of Amiens is its Gothic cathedral, built in the thirteenth century.
There are few buildings in town taller than it, so you can see it clearly from across the city.
Many of its details have been restored or replaced over the centuries, but the result is still impressive.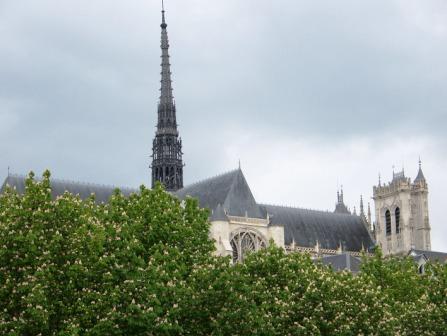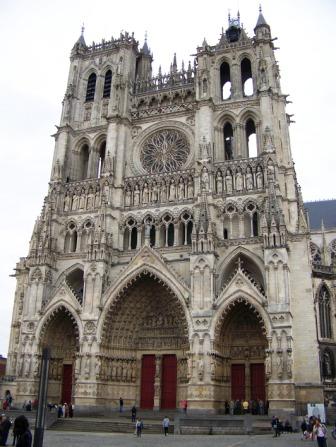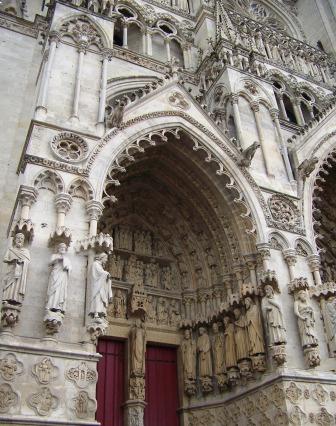 Details of the sculpture on the facade.
The interior is remarkable for its height--139 feet--the tallest Gothic cathedral in France.
There is a shrine within the cathedral to Saint John the Baptist, whose skull is on display (below right). The skull was said to have been brought to Amiens
from Constantinople during the Crusades, but there are other skulls of Saint John the Baptist in churches in Rome, Munich, and Damascus.
We only stayed one night in Amiens, then drove southwest into Normandy.
Along the way we stopped for lunch in the town of Crèvecoeur-le-Grand.
It was very attractive, laid out around a large central square and château.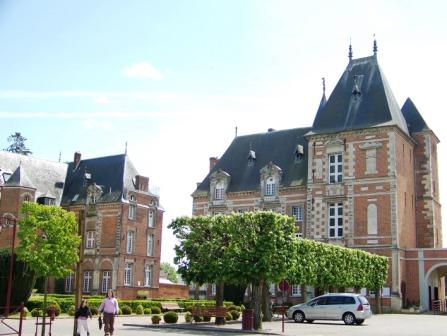 Nearby was the village of Gerberoy, listed as one of the official "prettiest villages in France."
There really isn't anything to do in Gerberoy except walk around, but it certainly was pretty.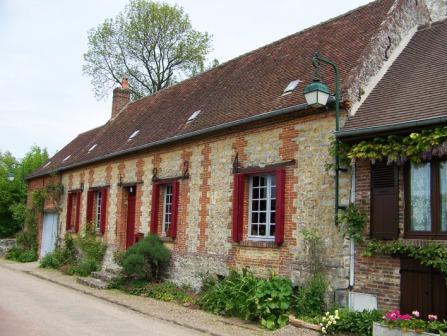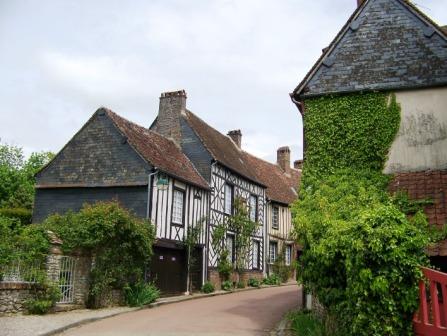 As we continued our drive, we passed the gorgeous Château de Martainville, set amid a field of canola.
Click here to see the next page, or close this page to choose your own next page from the map.