Coastal Normandy
We spent two days that first week exploring the coast of Normandy.
One day we drove to Bayeux. It is most famous for its tapestry depicting the events leading up to
the Norman Conquest of England. The tapestry once hung in the cathedral in Bayeux, and is 230 feet
long. William the Conqueror's brother was bishop of Bayeux, and probably commissioned the tapestry.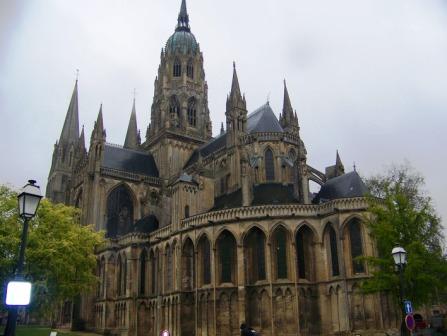 The cathedral is kind of a mish-mash of medieval styles from Romanesque to Gothic, but style very appealing.
The old town is very attractive, too, though it was raining most of the time we were there.
Note the interesting mural of a dead tree on the side of this old house.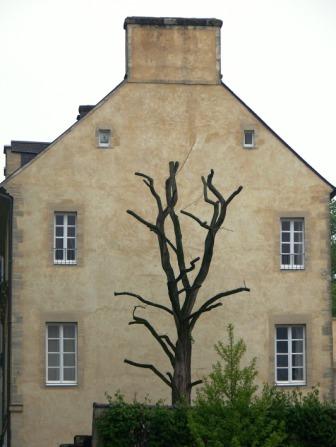 Not far from Bayeux is the village of Cérisy-la-Forêt.
The medieval church here was once much larger, and
the center of a large monastery, now abandoned.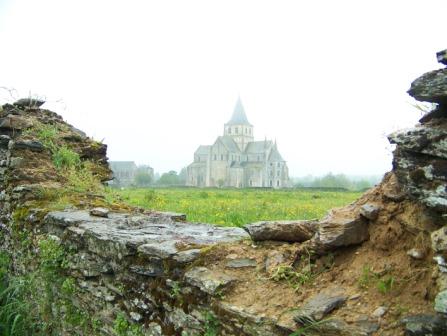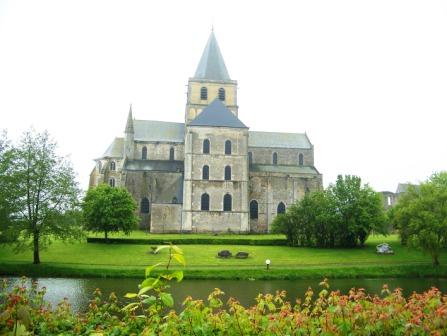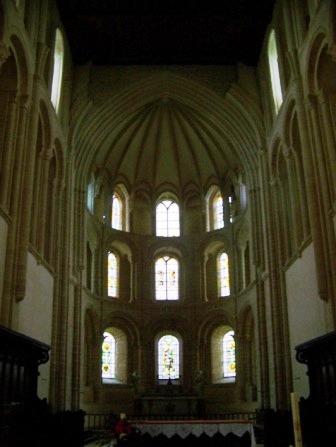 We also stopped at the Prieuré Saint-Gabriel that day. A priory is a small monastery dependent on a larger one.
This one, a cluster of buildings still enclosed by its medieval wall, is now used for art exhibits.
One of our favorite stops on the coast of Normandy was Honfleur.
We spent most of another day there, wandering its narrow--and touristy--streets.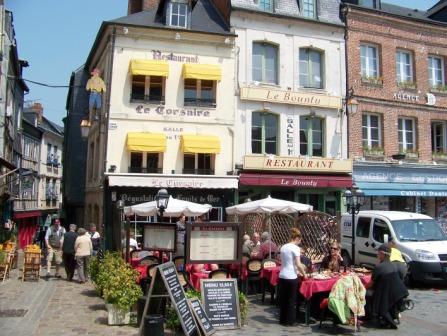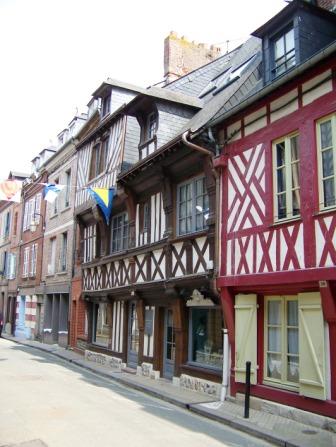 Honfleur is set around a large and very attractive harbor.
Another interesting feature of Honfleur is its church, built entirely out of wood, designed and constructed by medieval shipbuilders.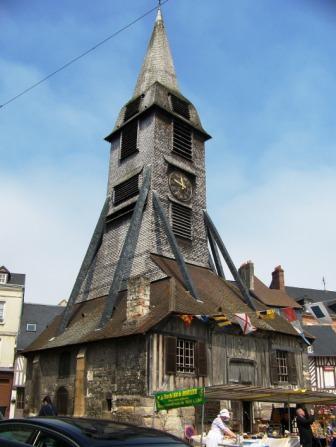 You can see that the ceiling looks like the bottoms of two boats turned over and set alongside each other!
Our last stop on the north coast of Normandy was at Étretat.
It is a resort town set in a wide bay surrounded by high cliffs.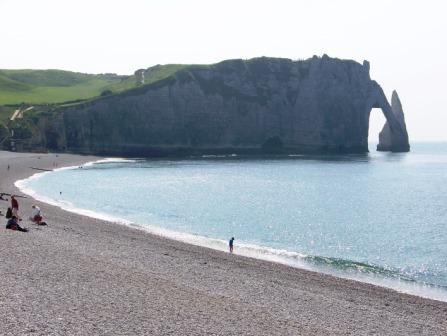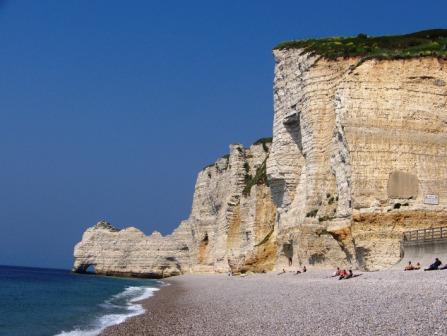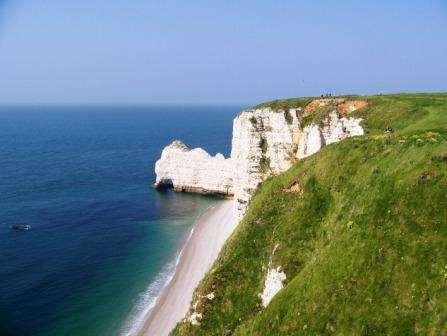 Atop one of the cliffs is a small modern chapel that affords a spectacular view over the bay.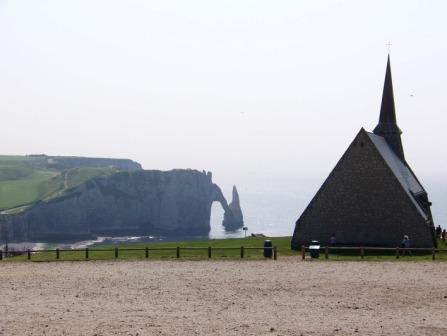 Click here to see the next page, or close this page to choose your own next page from the map.