Carcassonne
Carcassonne feels like a step back in time to the Middle Ages--well, almost.
It is sadly filled with souvenir shops. But if you can put those out of your mind,
and ignore the crowds of tourists wandering the narrow streets, it does feel very medieval.
The old town has preserved intact its medieval walls, dating mostly from the thirteenth century, that loom as you approach.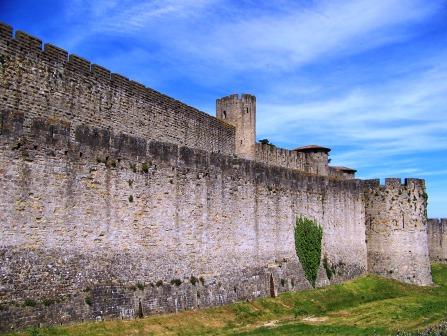 The turreted towers are perhaps the most distinctive element. Unfortunately,
they were put there by the nineteenth-century restorer of the town, Eugene Viollet-le-Duc.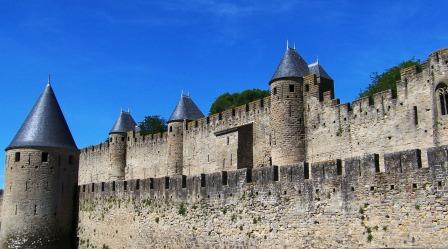 Inside the walls, the narrow streets wander around aimlessly--as do most of the tourists.
The old buildings have been preserved or restored to medieval splendor.
At the heart of the old town is the castle where the Counts of Carcassonne lived.
It was built as a fortification within the town, and has its own moat and walls with towers.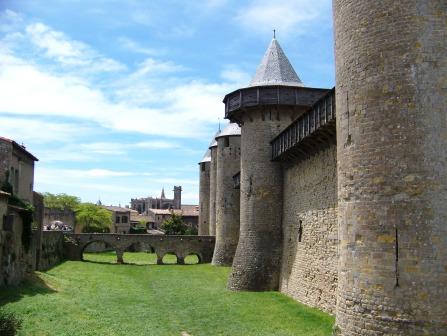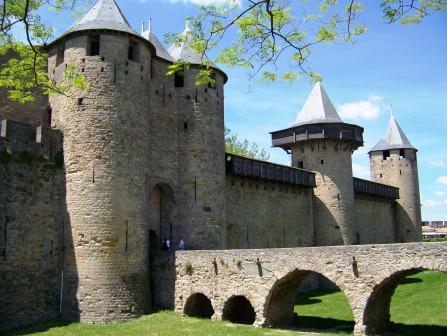 We crossed the moat and approached the castle through the double towers that guard its entrance.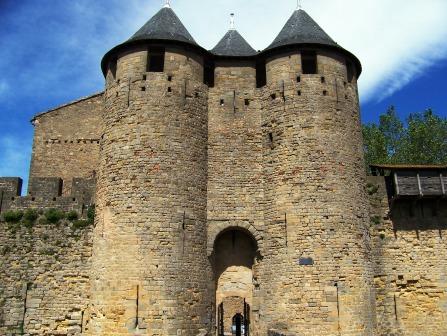 Inside the castle is a courtyard surrounded by the buildings that housed the counts and their families, as well as their soldiers.
The reconstructed wooden defenses along the top of the walls provided protection for the soldiers if the castle were attacked.
The castle walls look out over the countryside beyond as far as the snow-capped Pyrenees.
Inside the castle, in the former residence of the counts, is a medieval art museum.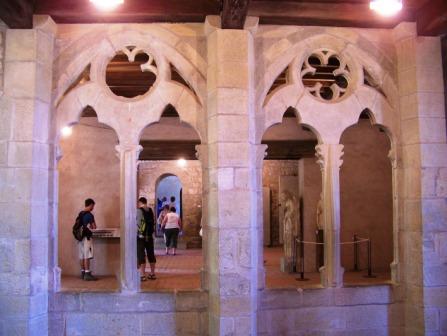 There is also a Gothic cathdral inside the walls of the town.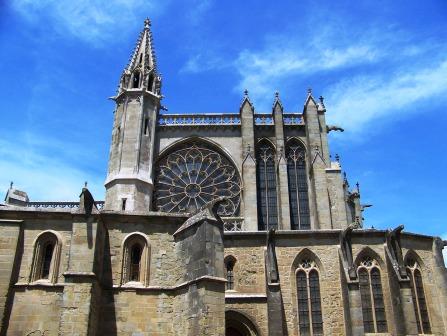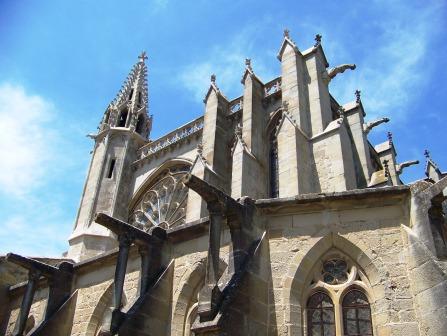 Most impressive are its stained-glass windows, surviving from the Middle Ages.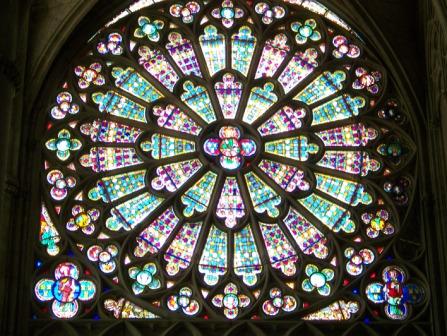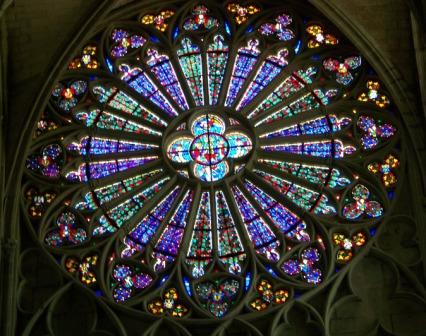 Click here to go to the next page on our visit to the southern Tarn region.
Close this page to return to the main menu and map of southern France.