Vienne
and the Upper Rhône River Valley
With our trip to France winding down, we made our way back to Lyon. Our main stop on our last full day in
France was at Vienne, another ancient Roman settlement in this part of the region that the Romans called Gaul.
There are still many reminders of the Romans in Vienne.

Part of a temple.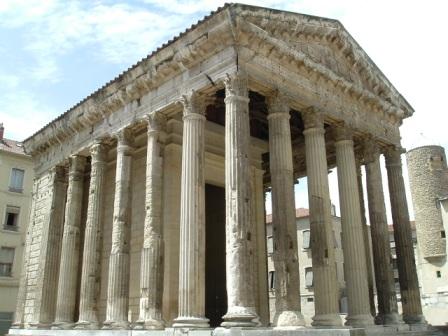 A temple that has been much better preserved, built to honor
Caesar Augustus, who was declared a god after his death.

Even a Roman amphitheater still used for performances.
At the same time, Vienne continued to thrive throughout the
Middle Ages, so there are reminders of its medieval past there, too.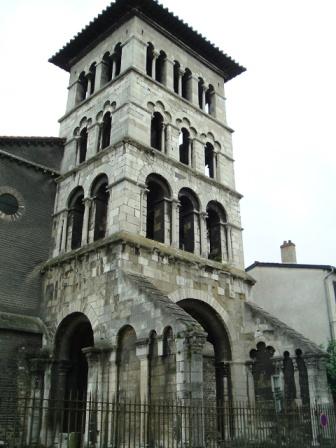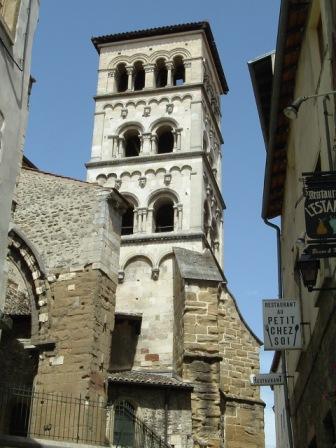 There are beautiful Romanesque towers rising above churches.

The cloister to a medieval monastery also survives.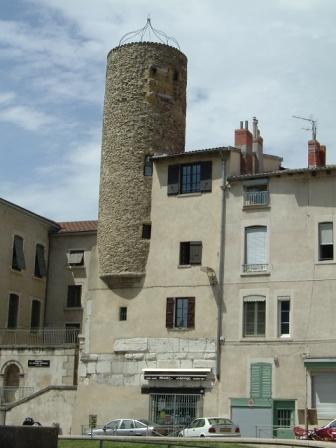 There are even remnants of the fortified towers that wealthy families built into their homes.
Vienne also has a long Christian past, and its cathedral--dedicated to Saint Maurice
and built at the start of the Renaissance--was meant to celebrate that past.
Most impressive is the facade of the church, filled with sculpture.
The cathedral witnessed an important gathering of bishops in 1312 at the Council of Vienne,
when the military order of the Knights Templar was officially disbanded. During the French
Wars of Religion between Catholics and Protestants, many of the sculpted images on the
façade of the catheral were destroyed, since Protestants rejected the images of the saints.
We spent our last night in a small village called Mirmande.

This was our hotel, and the view from our hotel room over the hills and vineyards of the Côtes-du-Rhône wine region.

The village of Mirmande was delightful, and we had a bit of time to wander its narrow streets
before returning to Lyon and beginning the flight home.
Click to go to the final page of the website.