CYPRUS: Paphos
Paphos
Paphos is a large and busy city. Its centerpiece is a large area, called Kato Paphos (Lower Paphos),
which is a huge archeological site. It was founded in antiquity, possibly as a port for Palaiopaphos.
Its ruins were uncovered only in 1962, but extend over several acres, and there is likely more to find.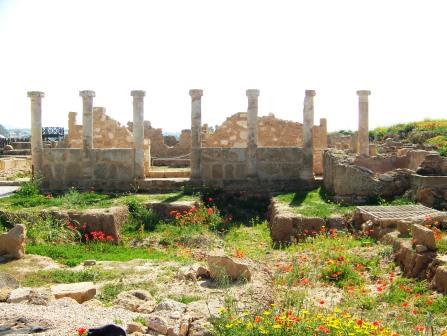 Ruins include the remnants of Roman villas, an odeon or music theater, the ancient Greek agora, and even a medieval castle.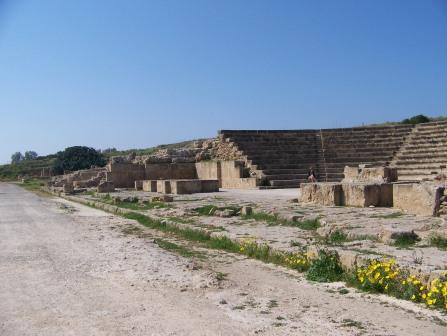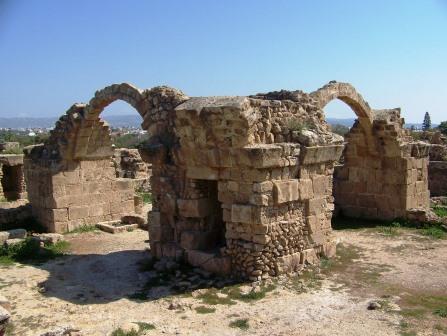 The glory of the ruins are its mosaics. The most beautiful of these are found in a house dating from the second century AD, called the House of Theseus.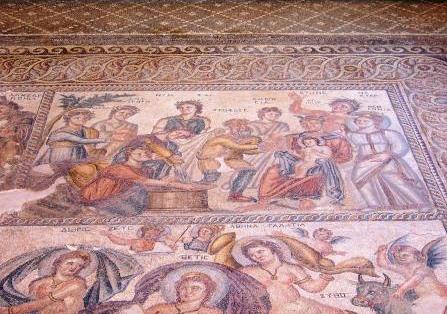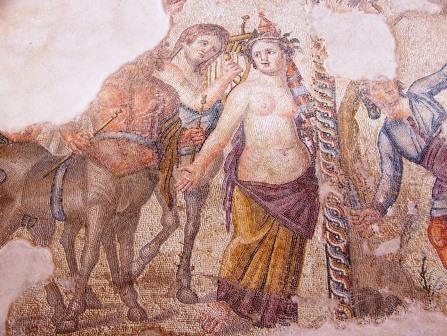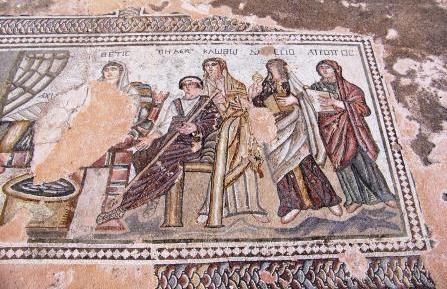 There are also a large number found in a house dating from the fourth century AD, called the House of Dionysos.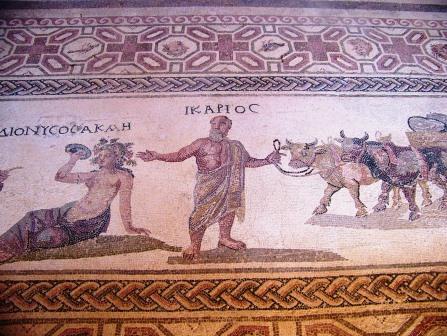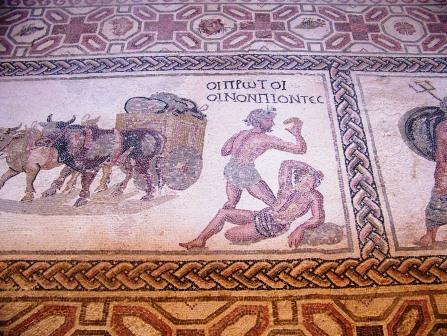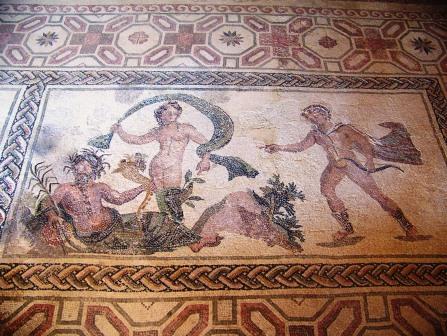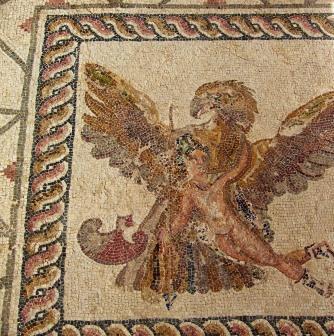 It was a very windy day, but we walked for a while along the boardwalk of Paphos.
At one ends sits the medieval castle built by the Crusader kings of Cyprus, as remodeled first by the Venetians and then by the Ottomans.
Also in the old town of Paphos is the church of Panagia Chrysopolitissa, built in the 12th century atop an earlier and much larger Christian church.
The remnants of this first church, destroyed by invading Arabs, have been recently uncovered, and show how massive a complex it once was.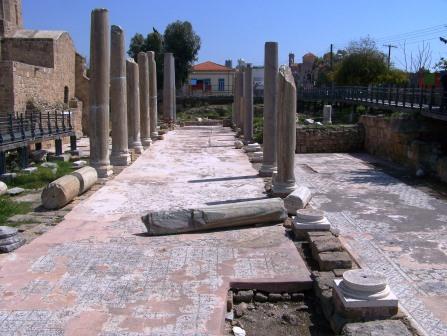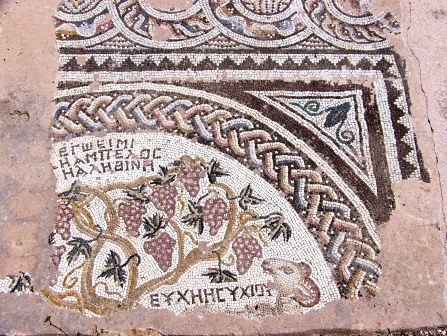 Not far away is the ruined Turkish bath, built in the Ottoman period.
Another of the amazing sights in the oldest part of Paphos is the Necropolis, called the Tombs of the Kings.
Though no kings were ever actually buried here, the complex is modeled after the Valley of the Kings in Egypt.
For about three centuries, following the conquests of Alexander the Great, Cyprus was ruled by the Ptolemaic kings.
They were Greek kings who ruled Egypt; Cleopatra was the last of this dynasty. Hundreds of local notables were buried here.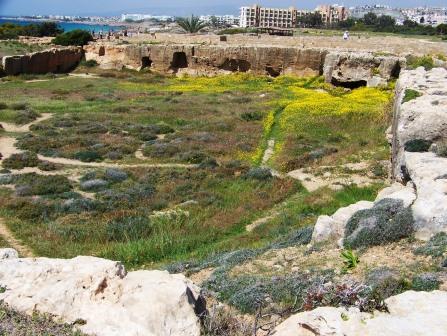 It is a place of naturally occuring large boulders, most of which have been shaped into tombs. Other tombs were dug underground.
Close this page to see more of our photos.