CYPRUS: The Northwest
Pegeia
We spent three nights in a town overlooking the west coast, called Pegeia. The west coast, it must be said, is sadly far too overdeveloped,
with mile after mile of large apartment buildings, roadside restaurants, and tacky British pubs. We were glad to be at a distance from it.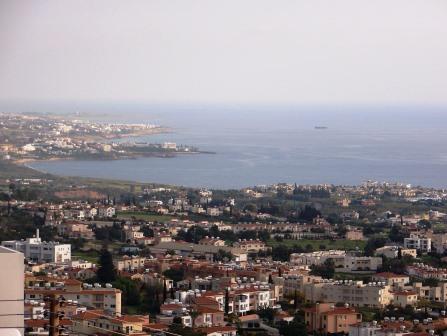 Agios Giorgios
From Pegeia, we drove north along the coast to Agios Giorgios (Saint George), a small village on the coast.
It has both a medieval and a modern Orthodox church looking out from the clifftop toward the sea.
We started a hike into a nearby gorge, but it wasn't much, so we turned back after only a short while.
Instead, we returned to the cove, walking around and enjoying its beauty.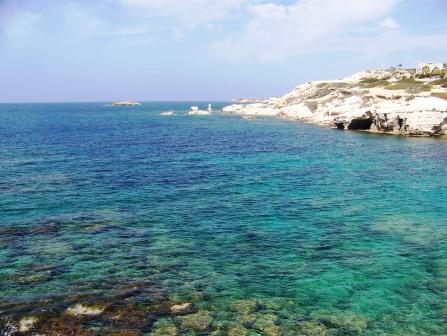 At lunch, Brian and Joe had a huge meal of fish, which the Cypriots call meze, a kind of sampling of everything local and fresh.
Lempa
Near to where we were staying is the town of Lempa, home to the Cyprus College of Art.
The students have transformed some of the houses in the town with their art, none more so
than this place, which offered a meze of sculpture, that is, a sampling of a bit of everything!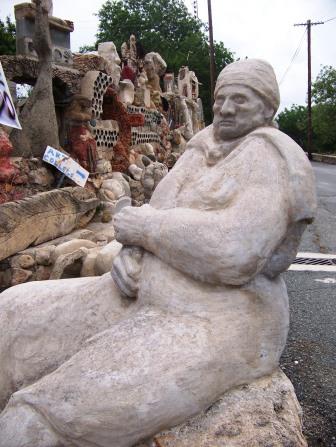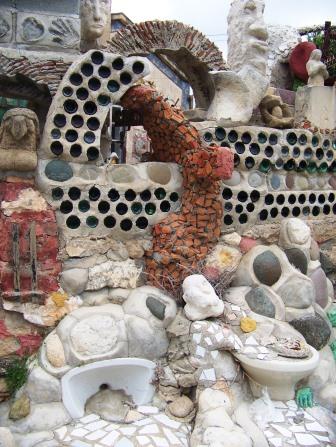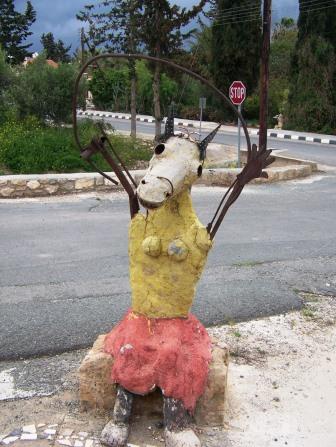 Also in the town is a rebuilt Bronze Age village, as it would have appeared in about 3500 BC, but which was closed.
Geroskipou
Also in the same region is the town of Geroskipou, home to an interesting folk art and ethnographical museum.
It is housed in what was once the home of an Ottoman official, built in the 18th century as a cluster of small buildings around a courtyard.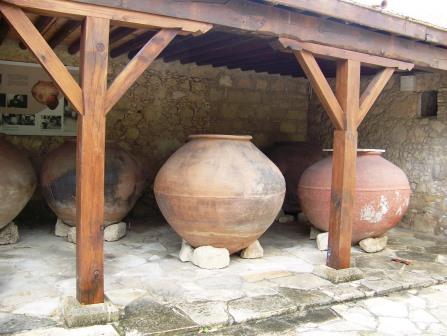 Some rooms are set up as they would have been furnished in traditional Cypriot style,
and others highlight traditional Cypriot crafts: olive oil and winemaking, silk weaving, and pottery.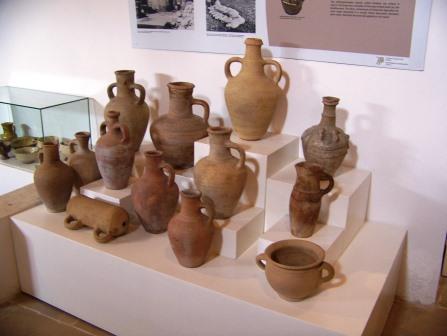 There were also several highly decorated chests.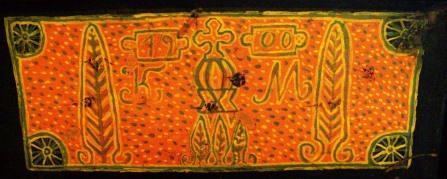 Also in Geraskipou is a Byzantine church at one end of a modern plaza.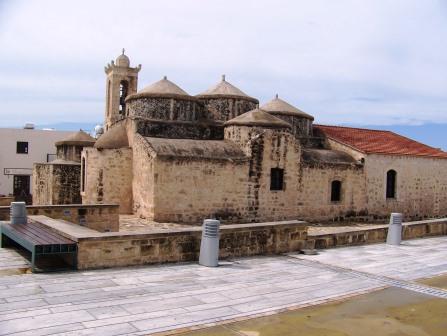 Close this page to see more of our photos.