Barcelona's exciting waterfront
Barcelona's waterfront, which was once mostly industrial, was entirely transformed for the 1992 Olympics.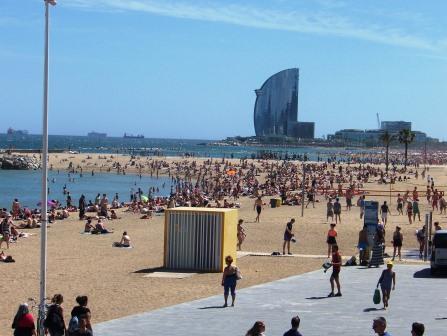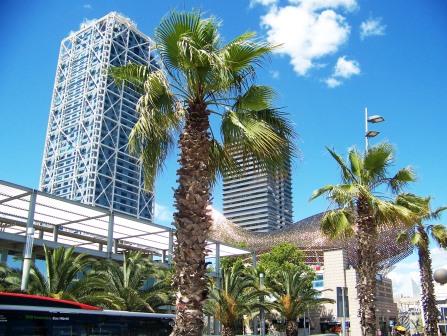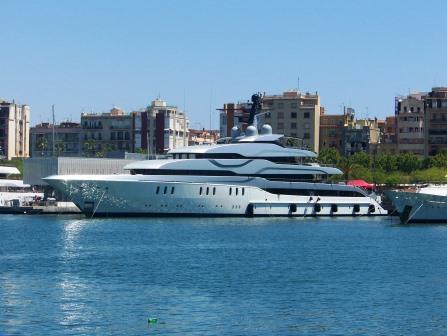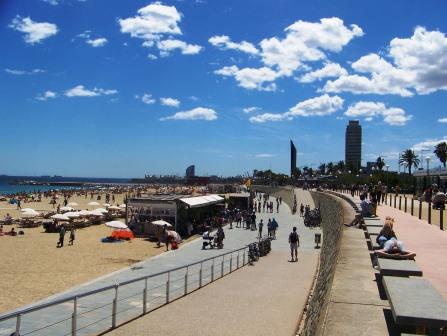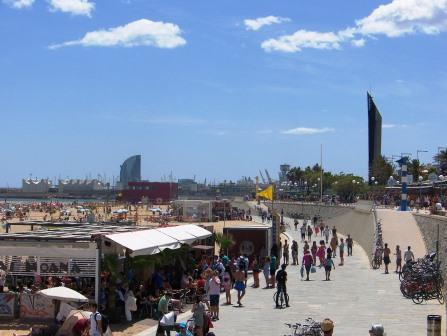 North of the city center along the waterfront are miles of high-rise apartments.
Matt took a catamaran sailing ride one evening with his class.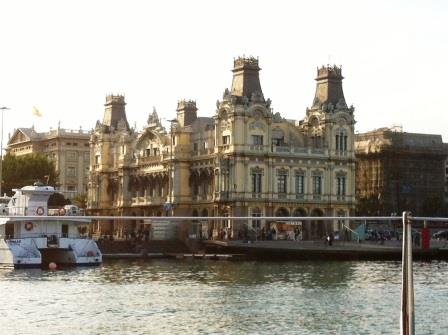 Joe and Brian visited the waterfront aquarium one day while Matt was teaching.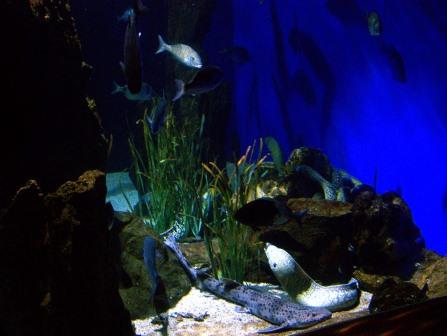 Close this page to return to the main menu of our Barcelona photos.