Barcelona's beautiful streets and squares
Barcelona is a great city for simply wandering around and enjoying the streetscapes.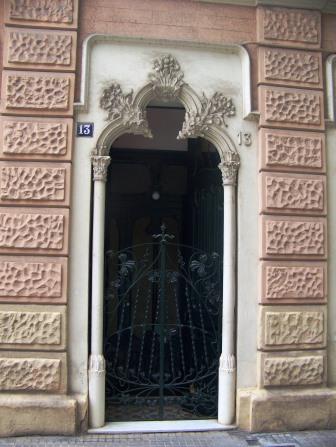 There were always lots of interesting sights.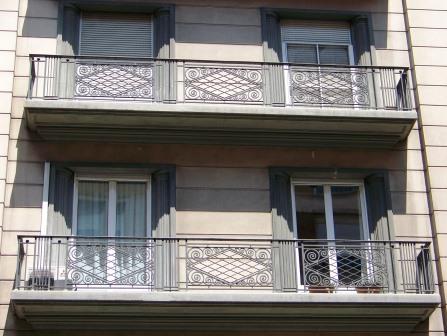 We really enjoyed our neighborhood of Gràcia for its lively street life.
Catalan independence flags were draped everywhere.
Below: our favorite square in Gràcia: Plaça de la Virreina.
Below: Plaça de la Villa de Gràcia, with its clock tower.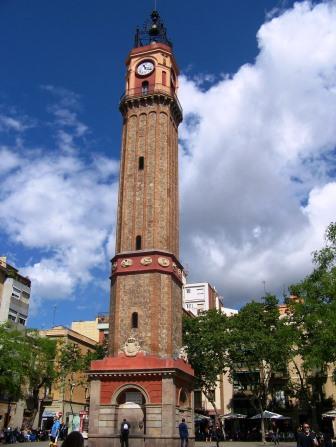 We also enjoyed an excursion to the Clot neighborhood, below.
The nineteenth-century extension to the city, called the Eixample, has several wide, tree-shaded boulevards.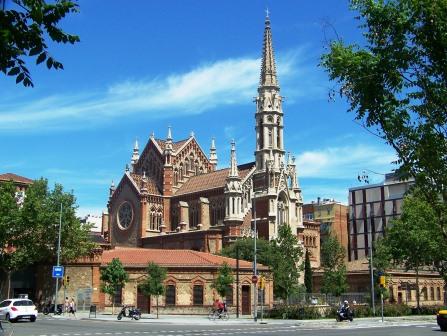 Above: the Passeig de Sant Joan, with monuments to famous Catalans at each intersection.
Below left, to the poet Jacint Verdaguer. Below right, to the sculptor Frederic Marès.
A great public space is the Parc de la Ciutadella ("Citadel Park"), built on the site of a demolished fortress.
Where the old city meets the new is the huge and busy Plaça de Catalunya ("Catalonia Square").
Its sculptures are by Frederic Marès. Matt taught at a building on this square.
Another impressive square is the Plaça d'Espanya ("Spain Square"),
built for the 1929 Barcelona International Exposition.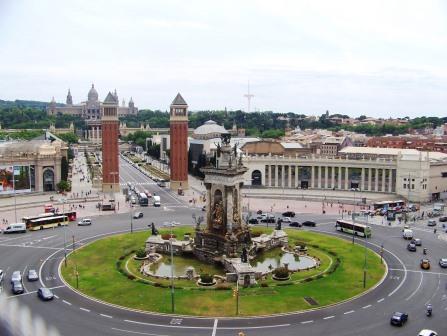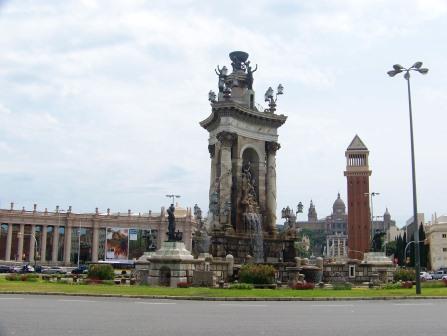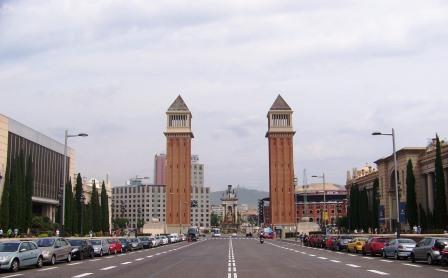 Nearby is an artspace called the CaixaForum. It is housed in a beautiful Moderniste former textile factory
that was designed by the architect Josep Puig i Cadafalch (who also designed the Cordoniu winery).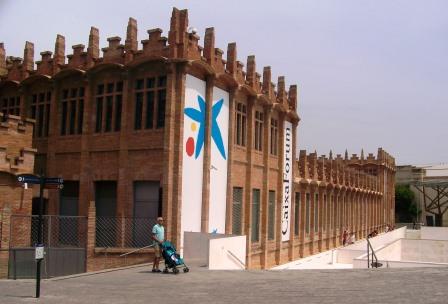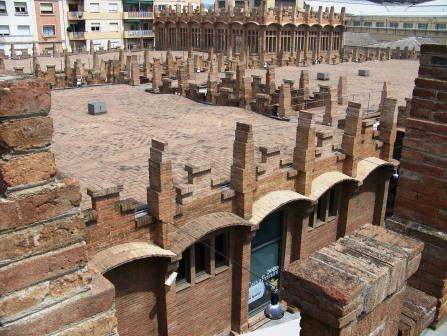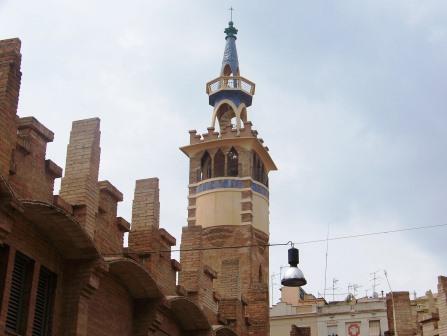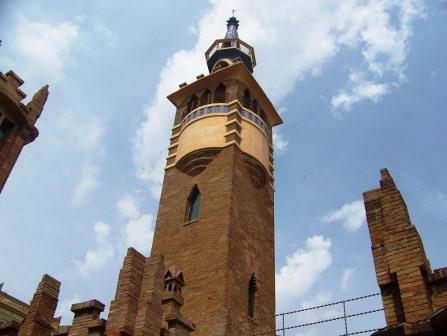 Equally fascinating is the former bullfighting arena, called Les Arenes, completed in 1900 in a moorish style.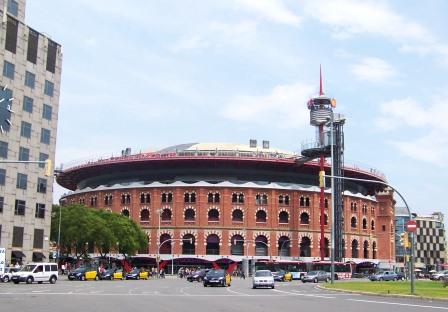 Bullfighting was banned in Catalonia in 2012, and the building has been redesigned as a shopping mall.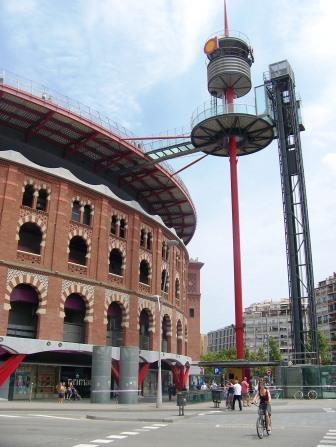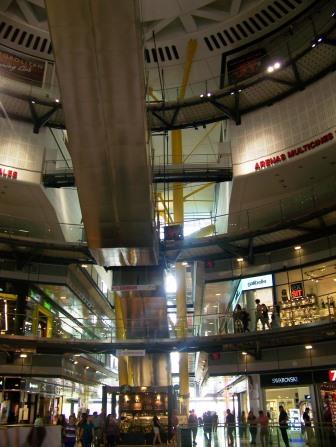 You can walk around the top of the building and look out over the Plaça d'Espanya and the city.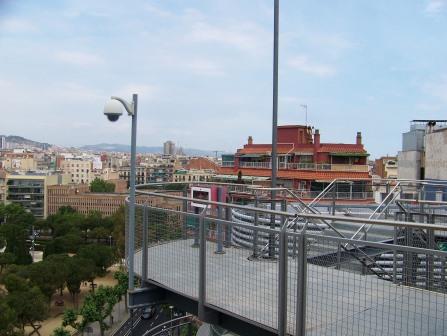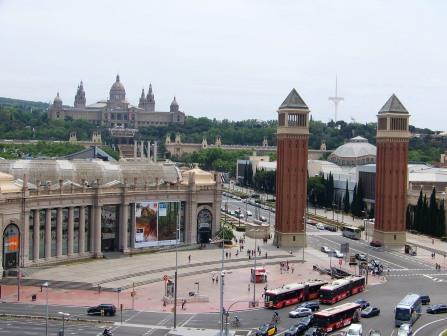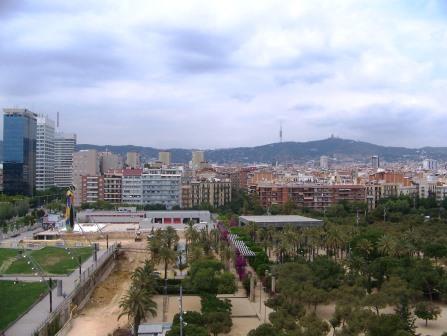 An exhibit inside shows the transformation of the building.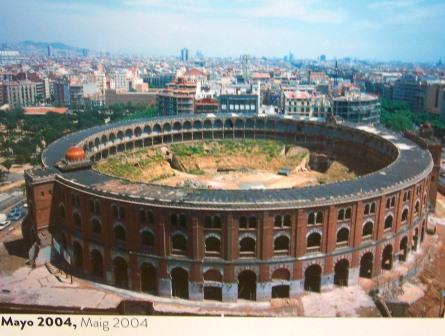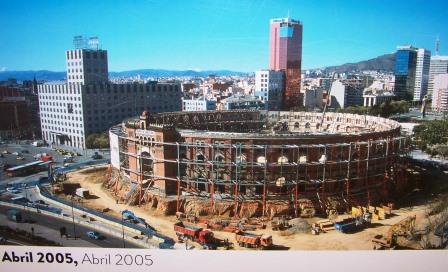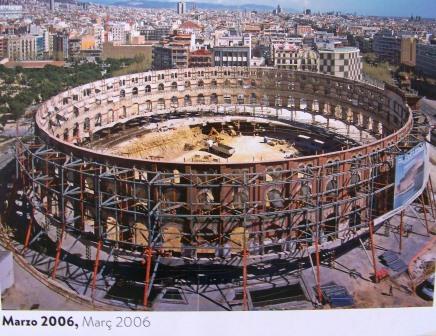 Close this page to return to the main menu of our Barcelona photos.