Barcelona's amazing Moderniste architecture
Modernisme is named used in Barcelona for the art style known elsewhere as Art Nouveau.
Barcelona was booming in the last part of the nineteenth and early twentieth century.
So there are literally hundreds of buildings across Barcelona in the Moderniste style.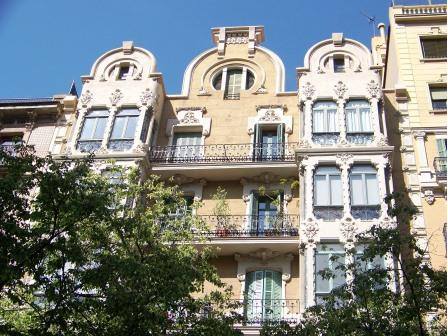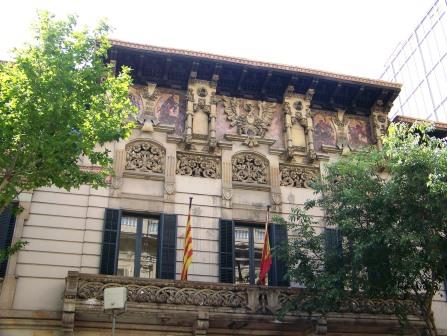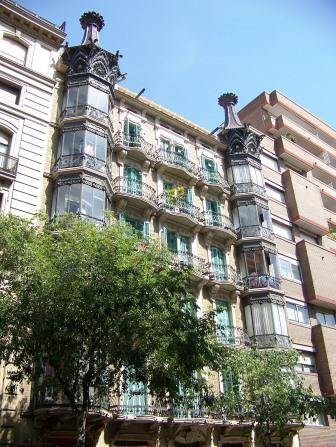 Details of the style are taken from nature, or are geometric shapes,
or allude to various motifs: classical, medieval, moorish, or oriental.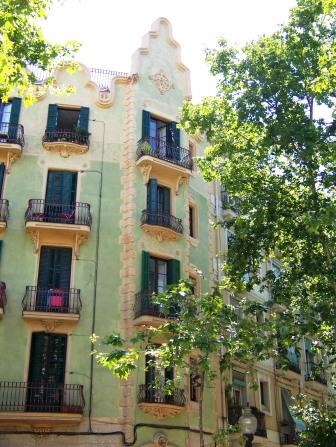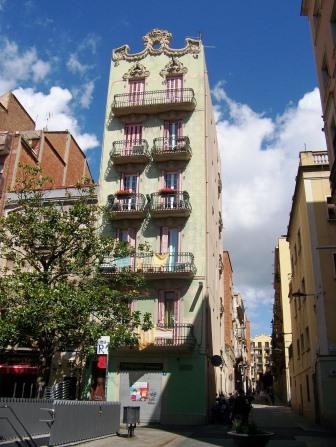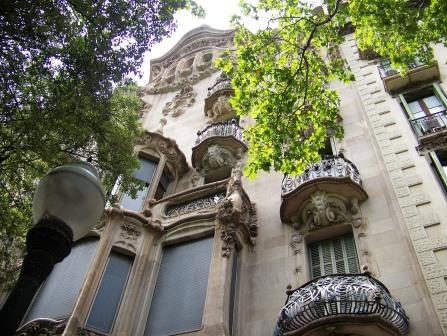 Above: Casa de les Punxes (House of the Points) by the architect Josep Puig i Cadafalch.
Below: Casa Fuster (designed as a house, now a luxury hotel) by the architect Lluís Domènech i Montaner.
The Avenguda de Tibidabo (Tibidabo Avenue) is full of old Moderniste mansions.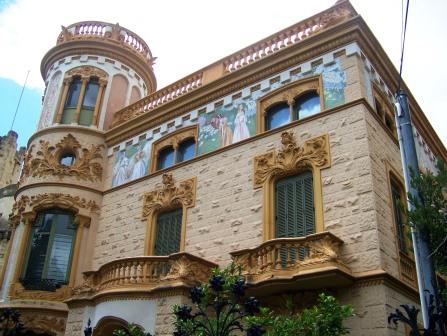 There are also some great pharmacies in the Moderniste style.
The former bullfighting arena called La Monumental ("Monumental") is in a moorish Moderniste style.
Poble Nou ("New Town") cemetery also has beautiful Moderniste funerary sculptures.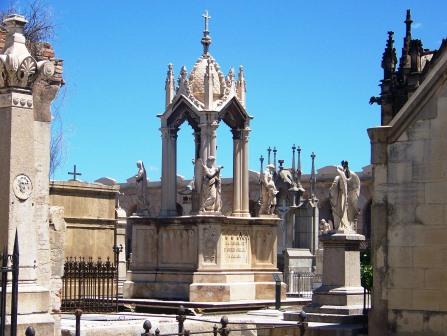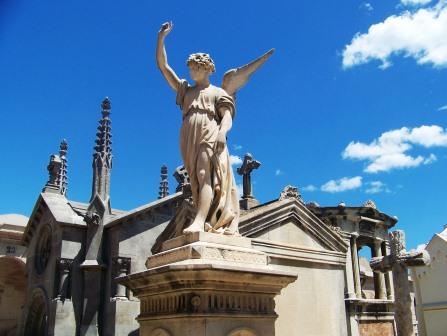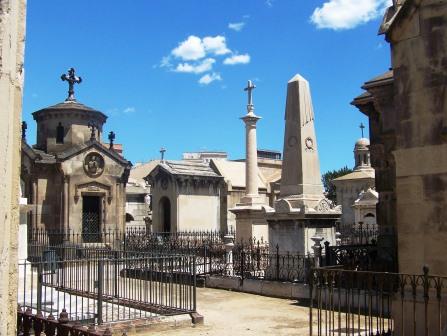 Close this page to return to the main menu of our Barcelona photos.