Our excursions outside of Barcelona
We weren't able to travel much outside of the city, but we did manage a few short trips.
One day we visited the town of Sant Sadurní d'Anoia, about an hour from Barcelona.
It is home to the Cordoníu winery, famous for its cava, the Spanish version of champagne.
The winery was designed by another of Barcelona's great Moderniste architects, Josep Puig i Cadafalch.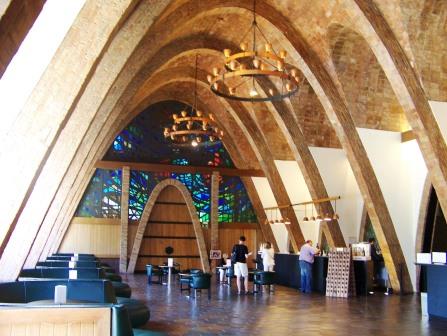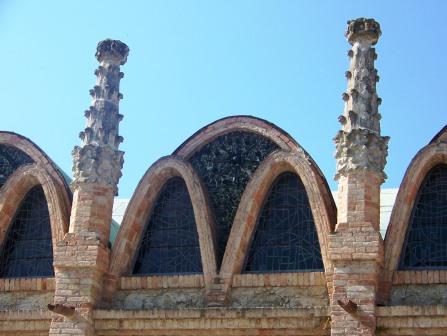 The Cordoníu family has made wine since 1551 and cava since 1872. They have a mansion on the site.
About 35 million bottles are produced each year at the Cordoníu winery.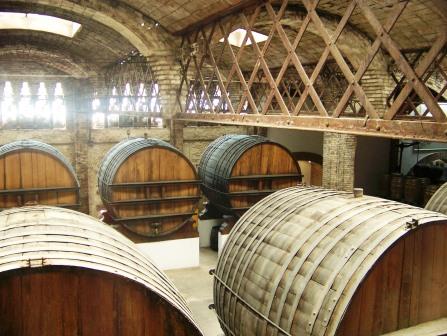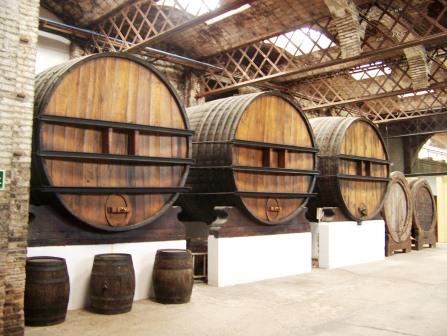 Our tour ended with a tasting, naturally.
Another excursion of sorts was to the districts of Sarrià and Pedralbes.
Though they are now part of Barcelona, they were once separate villages.
Sarrià is an upscale neighborhood. Its library has a nice outdoor sculpture garden.
Not far away is Pedralbes, home to a medieval monastery built in the fourteenth century by Queen Elisenda,
who was the wife of King James II of Aragon, and who retired there after her husband's death.
The cloister is strikingly unusual in having three floors.
The rooms of the former monastery now house a modest museum of medieval art.
The district of Pedralbes included some beautiful old homes.
After Brian left, Joe and Matt spent a day on Tibidabo. It is a mountain overlooking Barcelona.
At the top is the Basilica of Sagrat Cor (Sacred Heart), begun in 1902
but, because of the Spanish Civil War, not completed until 1951.
There is also an amusement park at the top, and views into the mountains and to the sea.
Close this page to return to the main menu of our Barcelona photos.