The works of Lluís Domènech i Montaner,
another of Barcelona's great Moderniste architects
Less famous than Gaudí, Lluís Domènech i Montaner also designed some of Barcelona's most iconic buildings.
One of these is the Hospital de la Santa Creu i Sant Pau
(Hospital of the Holy Cross and Saint Paul), begun in 1901.
It is a cluster of buildings rather than a single one. The largest building (front on left) was the administration.
Two small buildings on each side of it were for intake and assessment, one for women and one for men.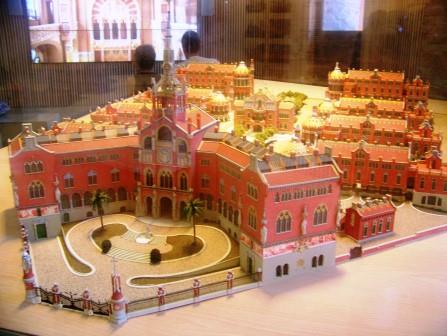 The pavillions behind this main building were also segregated by sex.
The central building between these pavilions was the operating theater.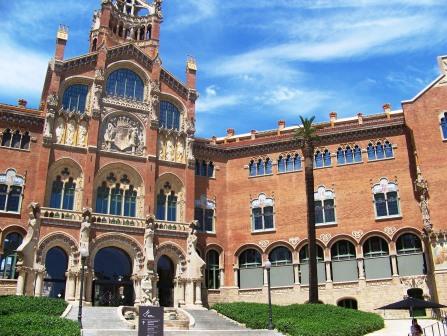 The whole of the main building is covered inside and out with elaborate decorative details.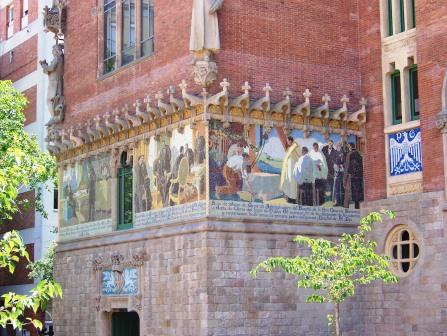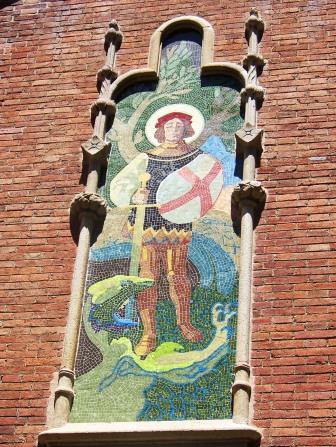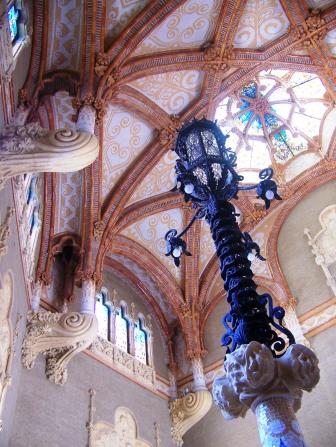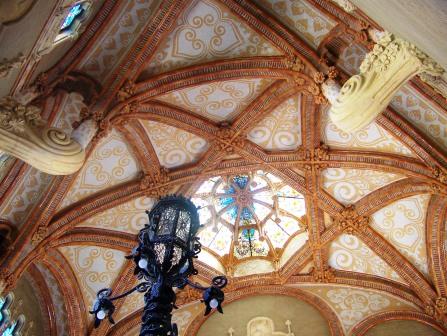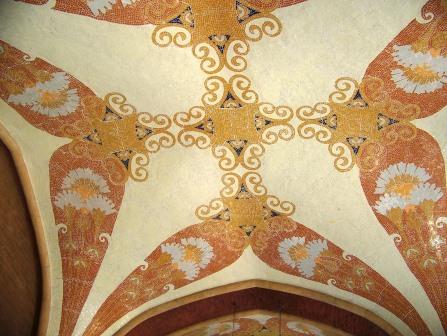 The hospital remained in use until 2009. Then it was restored and only in 2014
was it reopened to the public as a museum and cultural center.
\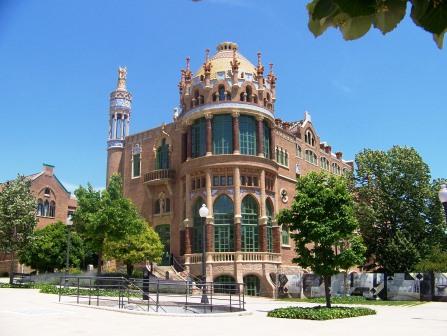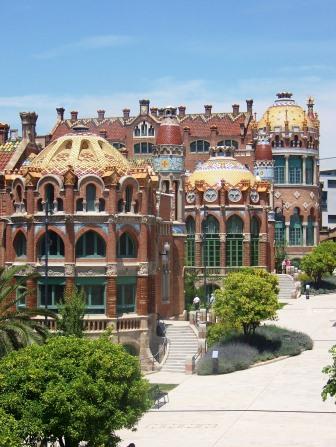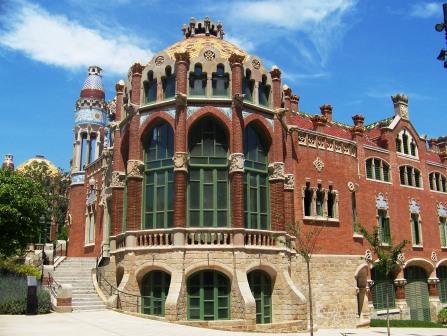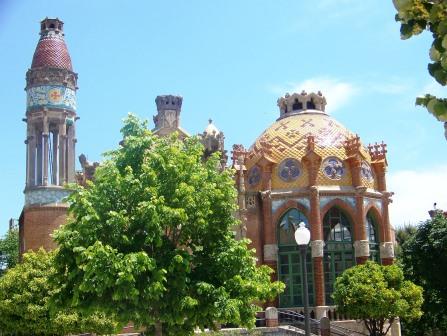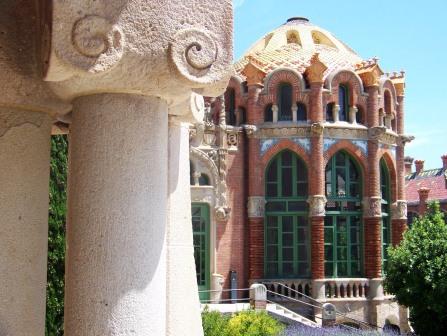 The pavilions now house non-profit organizations or art spaces. Since they were active hospital wards,
most of the original decoration was removed long ago. But one of the pavilions has been partly restored.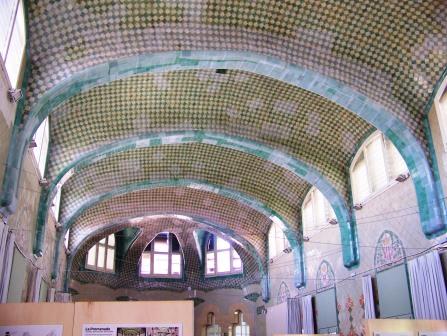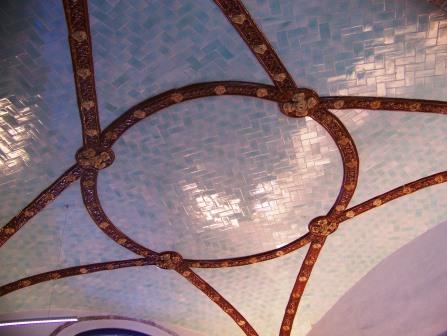 The operating theater building.
The men's intake and assessment building.
The other building for which Lluís Domènech i Montaner is best known is the Palau de la Música Catalana (Palace of Catalan Music),
which opened in 1908. It is in the heart of the old city, on a narrow street, so it is difficult to see the whole of it at once.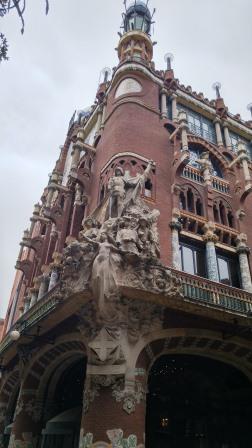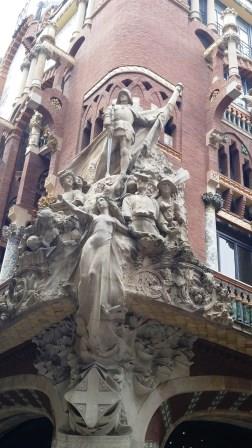 We attended a concert of Spanish guitar one afternoon: a great way to enjoy the richly decorated interior spaces.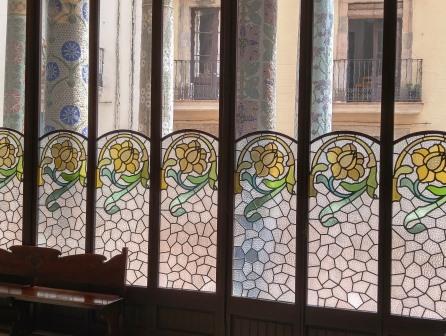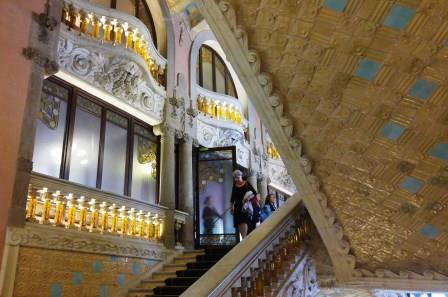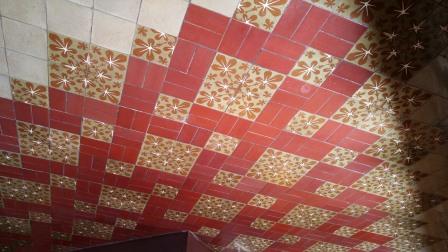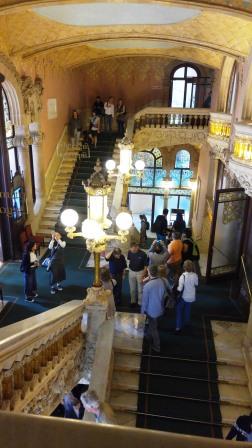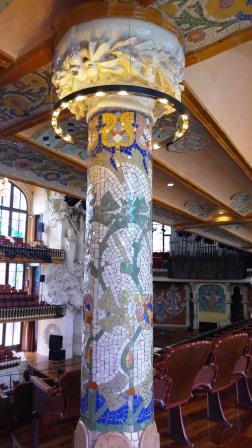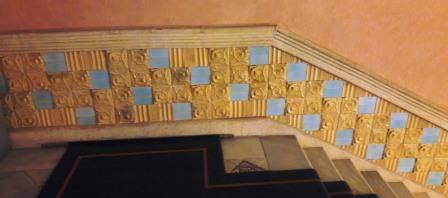 The concert hall itself is incredibly ornate.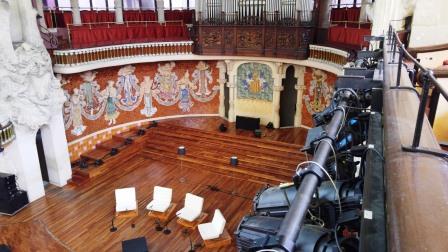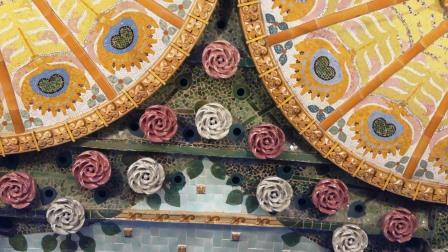 Close this page to return to the main menu of our Barcelona photos.