Day 6: Grand Canyon Village to Sedona
we spent the night at the grand canyon village. (note to albertans: it reminded me a lot in size and feel of jasper.) there are several old buildings in the town: an old hotel built in a western style, an old photo studio built of stone right on the edge, and an old gift shop In the design of a hopi house. In the morning, we got up to walk around the edge of the Grand Canyon. matt eventually chickened out, but brian and joe hiked along the rim for an hour or so.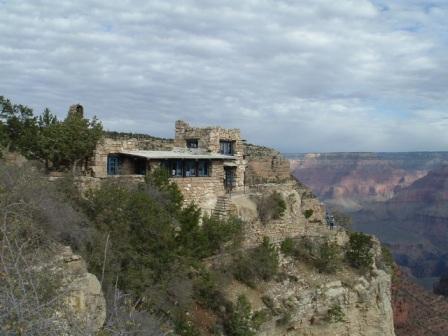 Then we headed back toward Flagstaff, and on to Sedona.
to return to the main page, simply close this page.
to go on to the photos from Day 7, click here.