Day 5: Page to Grand Canyon Village
Lake Powell is not a natural lake, but was built as a reservoir by the building of the Glen Canyon Dam in the fifties. It filled up over the next couple of decades, but the overall level of the lake has fallen considerably because of chronic droughts in the southwest. So much of the land that was once underwater has been exposed, and cliffs that were once underwater now have "bathtub rings" to show where the high water mark once was. Lake powell is famous for its houseboat rentals, but equally famous to some as the location where the opening scenes of the original "Planet of the apes" was filmed. although it rained a bit, off and on, we took a three-hour boat tour of some parts of the lake, which stretches 187 miles long.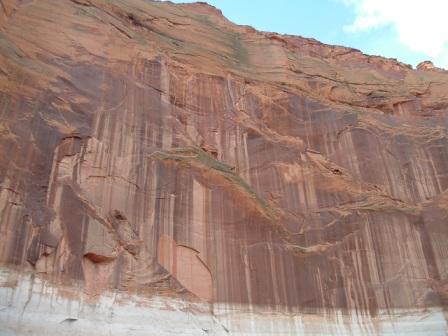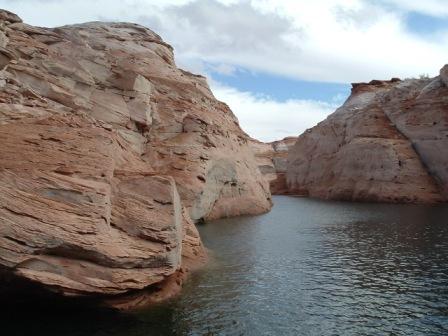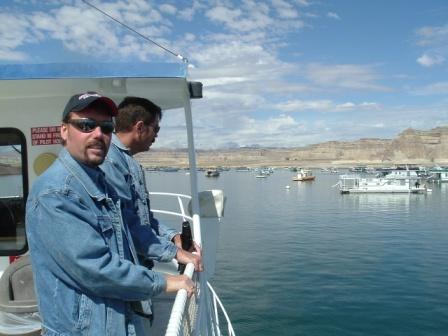 This is the Wahweap Lodge, where we spent the night, and which was once at the edge of the lake. after lunch, we drove toward the grand canyon, stopping at the eastern edge of the national park. It has long been a rest stop for travelers going to and from the Grand canyon, and there is an observation tower built in the 1920s and made to look like an ancient ruin. The hopi paintings inside were fascinating. But the most incredible sight was approaching the grand canyon from the east as the sun was setting.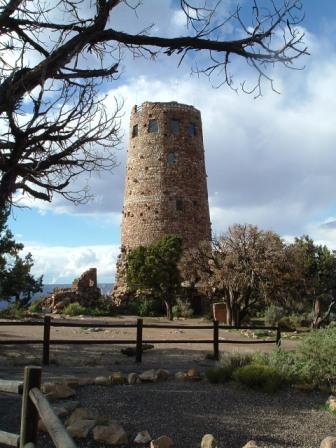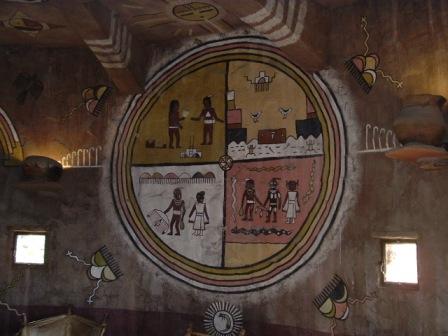 to return to the main page, simply close this page.
to go on to the photos from Day 6, click here.